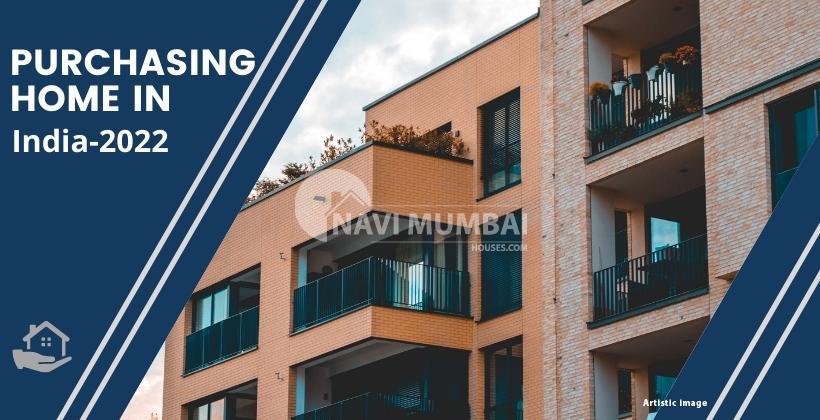 The Complete Guide To Purchasing Home In India-2022
Purchasing Home : Things we took care of for you
Calculate Your Budget
Find out what your CIBIL score is.
Determine why and where you want to buy a home.
Take a look at the Real Estate Outlook
Shop around for the lowest mortgage rates.
Get ready for EMIs
Put money aside for a down payment
Look at a lot of houses and be flexible
Have your house inspected
Before purchasing a home, inspect all documents.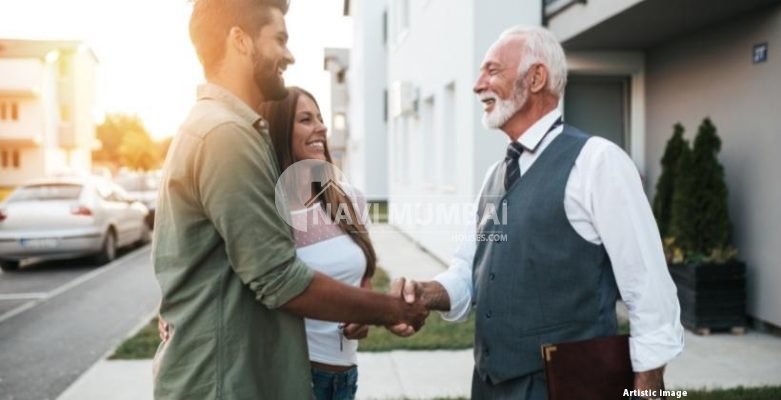 ---
---
Purchasing Home: The younger generation does not see any merit to wait to buy a house, they wish to buy a house as an investment and are making use of the ideal market conditions to do so. Unfortunately buying a home is not so easy, there is planning and research that goes into buying one, and we're here to help you with how to buy a house in 2022.
Calculate how much you can afford.
The first step in purchasing a home is determining how much you can afford to spend. It is not advisable to spend more than 30% of your take-home earnings on loans, so if you have other debts or financial obligations, you should sit down and figure out how much of your take-home salary you can truly spend on your property. You should also consider how much money you have in the bank and whether you can supplement your monthly income with more money or alternative sources of income.
Don't buy a property that is out of your price range; some individuals make the error of buying a house with the intention of selling it and recouping their investment. This is an extremely dangerous option since the market may crash. You must purchase a property that you can afford right now, not later. Buying a property that is out of your budget can result in many months of financial stress before you can sell it. You won't have enough money to live comfortably each month, and you won't have the resources you need to deal with an emergency.
Examine your CIBIL rating.
If you're just starting out in your profession and don't have any other loans or credit cards, you'll definitely need to concentrate on improving your CBIL score before shopping for loans.
Those who have worked, had loans or credit cards should understand how their CIBIL score is created and how to enhance their score.
Your CIBIL score is determine by a combination of factors.
Payment history — whether you pay your EMI on time or fall behind.
A credit mix is a combination of secured and unsecured loans.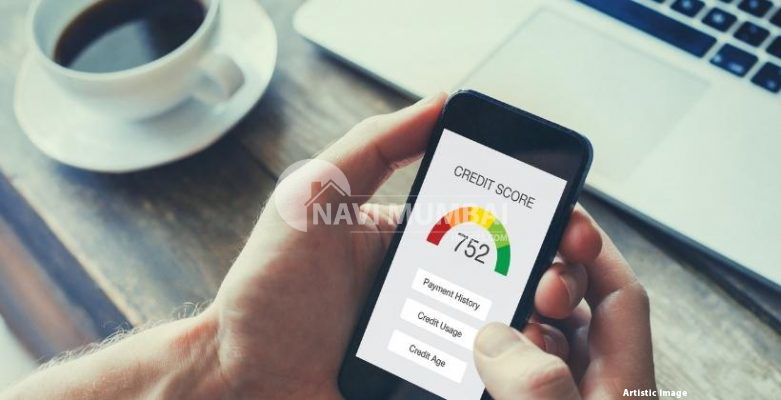 Multiple loan inquiries – there aren't many loan inquiries.
You may raise your CIBIL score by always paying your payments on time, whether they be credit card bills or EMIs, regardless of how large or little the sum is. Get a mix of secured and unsecured loans (vehicle and housing loans) (personal loans and credit cards) A high number of unsecured loans will reduce your credit score. Don't apply for credit very often; instead, just when you truly require it. You will be held equally accountable for missing payments if you co-signed, stood guarantor, or have joint accounts. You must ensure that such payments are made on time to avoid your credit score being affected.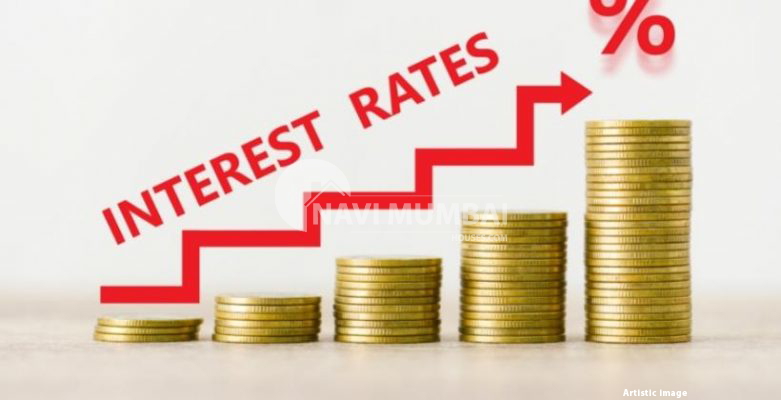 Determine why and where you want to buy a home.
It's critical to determine why you're purchasing a home: do you want to live there or are you just looking for a good investment? If you intend to live there, you must select a residence based on its location and facilities. Choose a house that is both comfortable for you and your family. If you have children, make sure it's close to decent schools; if you have elderly relatives, make sure there's simple and quick access to medical services; and if you have working professionals, make sure it's convenient to work. Then look for a property that is close to tech parks or in a well-connected area with easy access to transportation choices.
If you're purchasing a property as an investment, you should look at the real estate prediction for the next five years to see if you can anticipate if the neighbourhood you pick will thrive or fail. You must also determine if you want to invest in a residential or commercial property, which may be a better alternative for you.
Take a look at the Real Estate Outlook.
You should research housing market estimates for 2020 and 2019 before purchasing a home in 2022. You may also seek for real estate projections for the city and neighbourhood you're interested in. A strong real estate prediction can help you make safe bets on areas that are constantly in demand, areas where demand is expanding due to infrastructure and other causes, and areas where demand is rapidly declining.
You may also try to speak with specialists to get their perspectives on the housing market.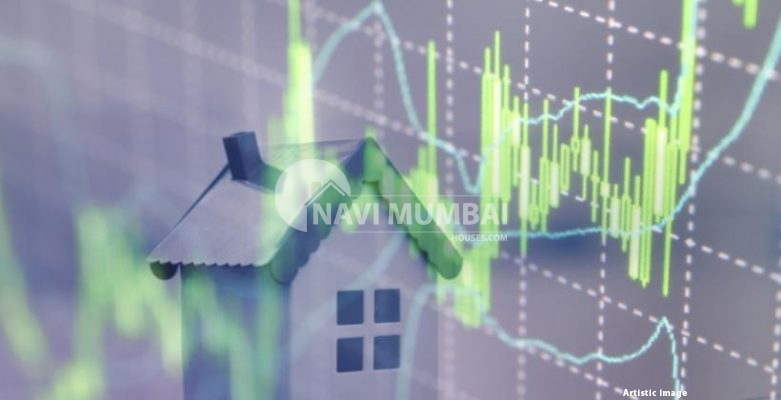 Look for the best home loan rates by searching around.
To combat the economic damage caused by the epidemic, the government has implemented a number of policies to stimulate consumption and investment, one of which is lower interest rates, particularly on house loans.
When you compare interest rates from the previous year to interest rates given last year, you can notice that the rates charged have dropped by more than 2%. This may not seem like a lot, but when you're borrowing lakhs from the bank, every percent counts. Even so, you shouldn't go with the lender with the lowest interest rates; you should find out if the interest is fixed or floating, or you may wind up spending much more than you bargained.
Get ready for EMIs.
You should begin arranging to pay this EMI amount once you have a good sense of how much you will be borrowing and how much your EMI will add up to. Even before you take out the loan, set aside a particular amount of money (the EMI amount). This will assist you learn to deal with less money. When your EMI begins, you will not feel the sting of having less spending money, and you will be a pro at coping without it.
You can set aside this amount for a few months not just to get by on less money, but also to save money for the down payment.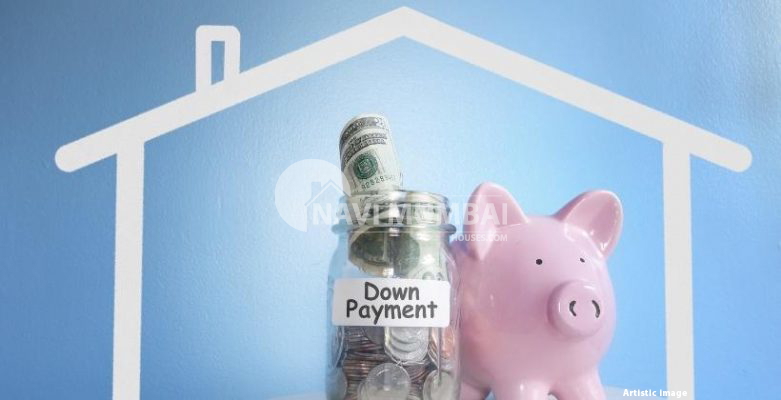 Purchasing Home: Put money aside for a down payment.
Many of us believe that purchasing a home is simple since we can get a loan. The good news is that home loan interest rates have never been lower. The bad news is that you'll still need a 20% down payment or you won't be able to get a home loan!
The Reserve Bank of India has stipulated that all banks and lending institutions can only lend up to 80% of the property value. This indicates that in India, the minimum down payment for a house loan is 20%. If you want to purchase a property for one crore rupees, you'll need a down payment of at least Rs.20,00,000.00. When you include in additional charges such as registration fees, loan application fees, furnishings, and interior design costs, you'll need to save close to Rs.40 lakhs to purchase a property for Rs.1 crore.
The good news is that the more you save for your down payment, the less you'll have to borrow from the bank and the lower your monthly EMI will be.
Purchasing Home: Examine a variety of properties and be adaptable.
You may begin browsing for homes once you have established your budget and criteria. When looking for a house, it's easy to become too picky or overly easygoing about what you require. It's a good idea to develop a list of things you really must have in your house and those you can live without.
Don't select a property that is out of your price range simply because it contains everything you want. When looking for a home, you must be patient and adaptable. Consider as many possibilities as possible, including neighbouring communities and moving up or down a few square feet, as well as new and resale houses. Keep your options open, but make sure the place you pick feels like home. It should be a place where you feel comfortable and can imagine yourself living for the next few years.
Purchasing Home: Get your house inspected.
When you finally locate a home you want to buy, don't hurry into paying for it and signing the paperwork. Before you can call that place your home, you must complete two crucial tasks. The first step is to arrange for a house inspection.
Home inspections are not extremely popular or widespread in India, although they are required before purchasing a home. A house inspection will reveal how stable, robust, and dependable the home's construction is. These home inspectors have been educated to check for flaws and signals of potential problems in a property. They may save you time and money by pointing out possible issues in your home. You may either have the builder solve these faults before you move in so that you don't have to pay for them, or you can pick an other house if the issues are too critical to fix. A home inspector will also offer you with a hand list of items that must be address before you move in. They will benefit you in the long term and will save you time and money.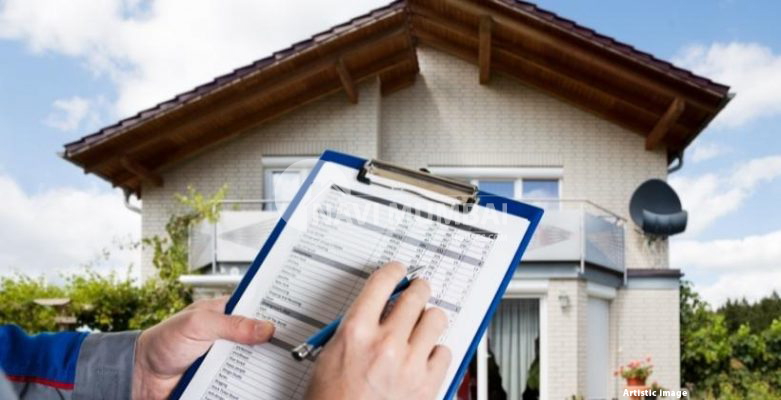 Purchasing Home: Before you buy a house, go over all of the paperwork.
With RERA, you'll know exactly what permissions and sanctions the house you're buying has. However, you should have all of the documentation reviewe by professionals to verify that everything is done lawfully and that you are not held liable for anything.
There have been several instances when purchasers have been scam by builders or vendors who have presented fraudulent paperwork, stolen money, or misled about specific details. When you hire a lawyer or a real estate professional to examine the documentation, floor plans, authorised designs, and other details, you may invest with confidence. You don't want to make the mistake of purchasing a property only to discover that it is worth far less than you paid for it, or that it has so many problems that you can't resell it! Even if you believe it is an unneeded waste of money, this tiny action might save you a lot of money and concern.
In 2022, you should consider purchasing a home.
All of these considerations must be taken into account when purchasing a home. It's not just about the money you'll need to buy the property; you also need to consider all of the other aspects involved.
If you're still looking for a property, we have a solution for you to save a few lakhs by eliminating brokerage! Navimumbaihouses offers a diverse range of new and secondhand homes, apartments, villas, independent homes, and more, all without the need for a broker!
---
You're looking for Buy Homes in Thane we have the Best Buy Properties In Thane Like Ready to Move & Nearby possession: https://navimumbaihouses.com/property/search/buy/thane-all/
If you want daily property update details please follow us on Facebook Page / YouTube Channel / Twitter
Disclaimer:
The views of this expressed above are for informational purposes only based on the industry reports & related news stories.
Navimumbaihouses.com
does not guarantee the accuracy of this article, completeness, or reliability of the information & shall not be held responsible for any action taken based on the published information.
Also Read
Buy Properties in Navimumbai