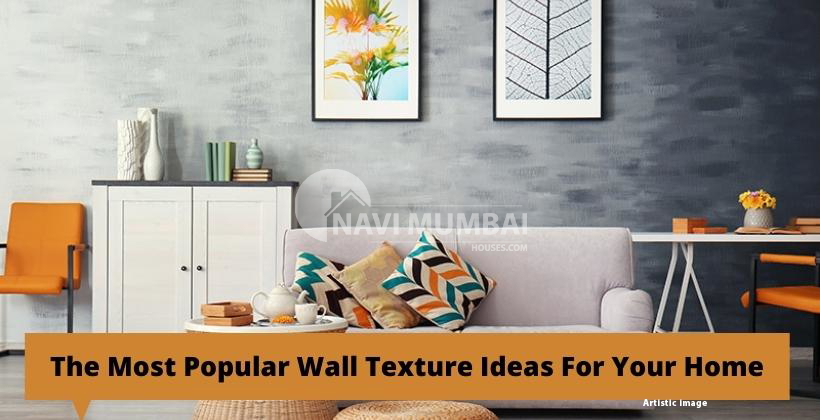 The Most Popular Wall Texture Ideas For Your Home
Wall Texture Ideas: Paint is the first thing we use to add depth and colour to a wall. Wall textures bring us closer to perfection, adding an aesthetic touch to the home and providing a sumptuous finish that paint alone cannot provide. The popularity of wall textures skyrocketed in the late 2000s, and they've since grown into stunning shapes and patterns that make interior designers ecstatic. The variety of patterns, designs, and colours that a textured wall can display is astounding. Simply said, wall textures are the long-awaited revolution that the interior design industry has been waiting for.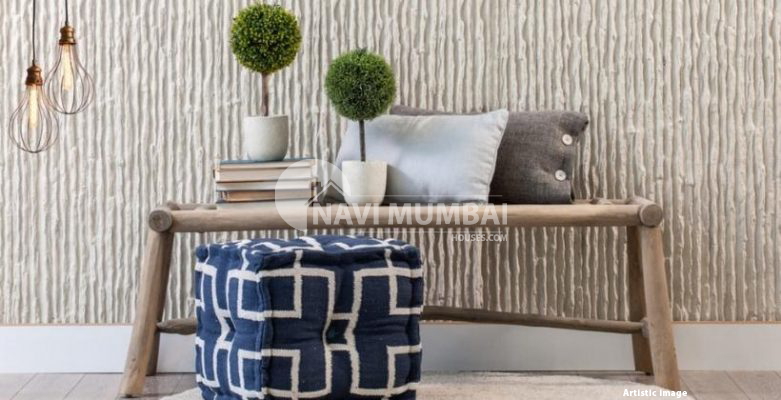 ---
---
Wall Texture Ideas: What is the definition of wall texture?
Wall textures are slightly thicker than paint and are frequently made of gypsum, stones, or sand. They're made utilising a variety of tools, sometimes in combination, such as rollers, stencils, or simple paint strokes. Wall textures add depth and richness to a room and can effectively disguise flaws. It's all about altering the surface's quality for a smooth, glossy, or rough finish.
It's crucial to realise, however, that patterns are not the same as wall textures. Wall patterns are visual features created on a wall using repeated graphic or geometric themes. Textures and patterns can be combine to make your wall look like a million bucks!
Wall Texture Ideas: Benefits of Textured Walls
Imperfections should be hidden.
Wall texture is an artistic approach to cover faults on the walls, from enormous nail holes to innocuous cracks. This is why many homeowners opt for textured walls to hide defects that might otherwise be visible on a flat surface.
Wall Texture Ideas: Stylish appearances
The styles of the homeowners are reflecte in the wall patterns. A wall texture allows you to experiment with the various colours, patterns, and textures available. Paints may limit a homeowner's possibilities, but with wall texture, they can be as creative as they want.

Increased market value
It's no secret that a more attractive home with well-designed interiors has a higher market value. If and when your property is put on the market, a minor investment in wall texture can pay off handsomely.
Wall texture ideas that are hot right now for your home
Though there are numerous wall texture choices available, some have proven to be timeless. We've compiled a list of some of the most popular and timeless wall textures for your home: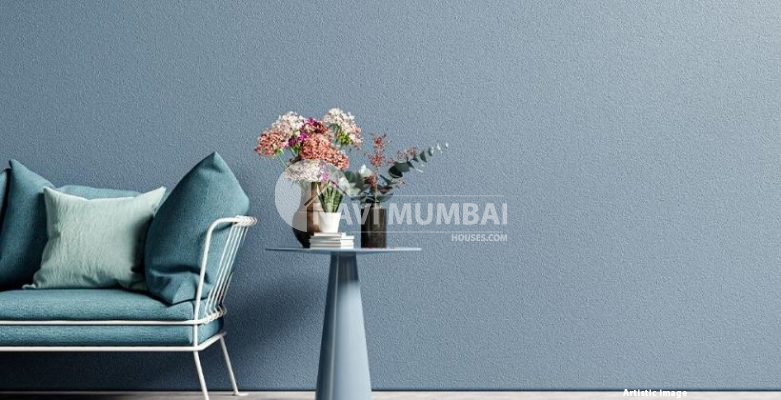 Enhanced market worth
It is a well-known fact that a more attractive home with well-designed interiors has a higher market value. If and when you put your house on the market, a minor investment in wall texture will pay off handsomely.
For your home, check out these popular wall texture options.
Despite the fact that there are several wall texture options available, some have proven to be timeless. For your home, we've compiled a list of fashionable and classic wall textures:
The appearance of a brick wall
The brick wall texture is a classic wall texture that may be achieve with little effort. Tiles, drywall compound, and even wallpaper can be use to make brick walls. Experts can produce the brick look using drywall mixes and tapes, or they can use textured wall papers directly on the wall. The texture of a brick wall is ideal for living rooms, kitchens, and exteriors such as balconies and porticos. The closeness of the brick wall texture makes it ideal for areas where the family spends the most time together.
Texture is matte.
While a glossy surface on walls can make a space appear larger, a matte texture can lend an elegant touch and serve as a great backdrop for photos and other wall art. A matte texture has a medium to low shine and gives your home a quiet feel. Matte textures are ideal for masking imperfections and efficiently drawing the eye's focus. For example, in a room with poor lighting, you may use a matte texture on the wall that receives the most light to attract the eye away from the darker areas. The other walls can be painted in a lighter colour or pastels to brighten the room, while the matte texture wall can provide relief by generating contrast.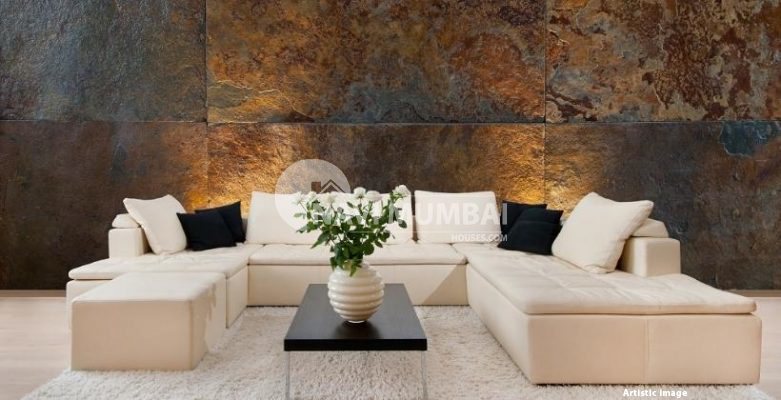 The comb is quite useful.
The comb wall texture is one of the most popular wall textures. Comb texture is popular among homeowners because of its adaptability and the numerous designs that can be create with it. On drywall compound, the comb uses a comb-like tool called a trowel to make lines of varied widths. The drywall comes in a variety of colours and combines the attractiveness of a beautiful design with the colour of your choice. Vertical and horizontal stripes, fan, circle, semi-circle designs, and more may all be found on the comb wall texture. The application of drywall compound is usually the first step in the comb texture process. After that, a trowel is use to make the desire design. If you want to enjoy the satisfaction of a DIY comb texture, start by practising on a back wall of your house.
The texture of popcorn
In the 1970s and 1980s, popcorn wall texture was a popular ceiling texture. It made a resurgence as a popular wall texture after falling out of style for a spell. The popcorn texture is typically white, however other colours are now available. It's typically comprise of drywall and polystyrene to give it a rough, jagged texture that works well in any room of the house. It's also a good texture for offices because it's not too obtrusive while still providing an interesting feel.
Texture of an orange peel
The orange peel feels and looks just how it sounds: rough and porosy. The orange wall texture adds texture to your decor in a subtle way. After priming your home's walls, you may either use a mechanised hopper or do it by hand to produce the orange peel texture.
Wall Texture Ideas: The shattered texture
The knockdown texture is a thicker version of the orange peel texture that flattens the peaks. A texture specialist crafts a pattern of flat peaks and valleys throughout the wall with a knockdown knife, creating in a unique texture that really jumps out.
Wall Texture Ideas: Texture of sand swirls
Another typical wall texture that may be quickly generate and has a striking effect is the sand swirl. Darker colours, in particular, work well with sand swirl because they create a contrast in each swirl.
Wall Texture Ideas: Texture with a slapbrush
The slap brush texture is a unique texture that instantly transforms any space in which it is use. The slap brush creates wonderful light and shadow effects, instantly improving the look and feel of any space.
Why not go a step further and have your two-bedroom home or dream apartment decorated in the finest possible way while you wait to buy it? And, of all the methods to beautify one's home, a textured wall is the most effective, cost-efficient, and simple way to do so.
---
You're looking for Penthouse in Kharghar we have the best Penthouse in Kharghar Like Ready to Move & Nearby possession: https://navimumbaihouses.com/property/search/buy/kharghar/
If you want daily property update details please follow us on Facebook Page / YouTube Channel / Twitter
Disclaimer:
The views of this expressed above are for informational purposes only based on the industry reports & related news stories.
Navimumbaihouses.com
does not guarantee the accuracy of this article, completeness, or reliability of the information & shall not be held responsible for any action taken based on the published information.
Also Read
Buy Properties in Navimumbai