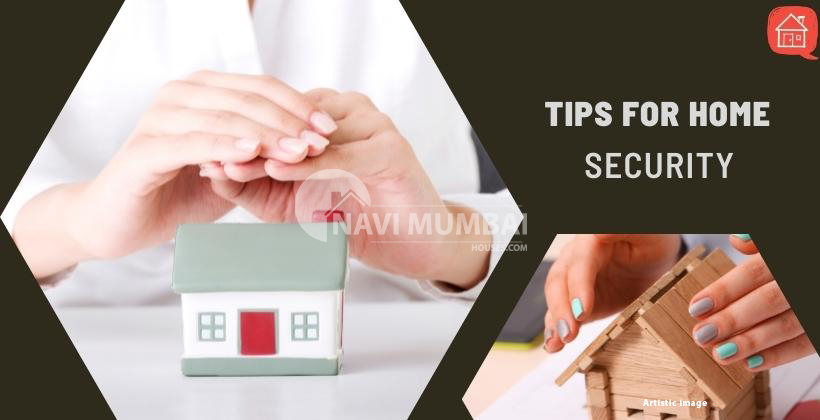 Tips for Home Security
Tips for Home Security: A house becomes a home when it provides a space for its people to unwind, grow, and live carefree. The safety of the residents is one of the most crucial features of an ideal house. A home with danger lurking around every corner in the form of unwelcome intruders, dread of accidents, and so on is unsettling for its residents. One must guarantee that the home in which they reside is secure for occupants and guests, and that it remains thus at various phases of their lives. Here are the top ten home safety guidelines to ensure that your house is a secure refuge for you and your family.
---
---
Protection against undesirable intruders:
One of the most crucial home safety recommendations to remember is to keep an eye out for intruders. The most prevalent threat we face is burglary. With our changing lifestyle, we are more reliant on untrustworthy visitors to our houses. We have a lot of strange faces knocking on our doors, from the courier boy carrying items to the delivery lads bringing in the meals we ordered. Monitoring such people's visits requires extreme caution. Not only that, but individuals may come knocking on your house in the appearance of such folks. Robbers have been seen lurking around residences, posing as delivery personnel, mechanics, and servicemen, among other things.
To keep such threats at bay, the entrance to your house should be safe and secure. Install strong and dependable locks at your main entry, as well as door chains, peepholes, and deadbolts, to provide the inhabitants inside adequate time to protect themselves.
Securing secondary entrance points:
A home's main door is not the sole point of access. Secure other entrance points to your house to make it safer for your family. It is critical to use robust safety grills for windows, balconies, and balcony doors to guarantee that your property is secure in more ways than one.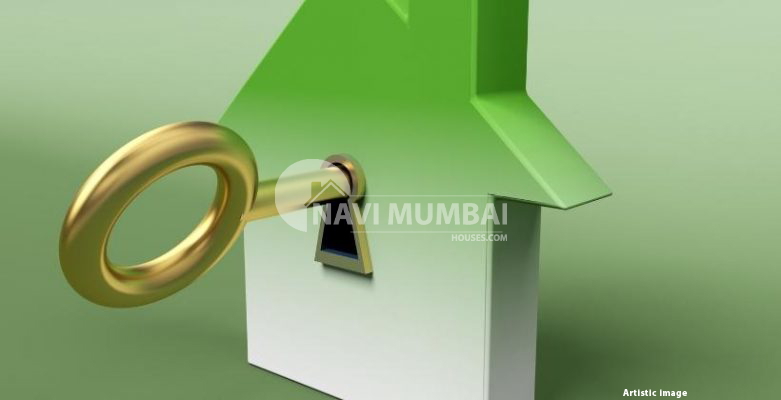 Digital security:
We now have the ability to add an extra layer of protection to our houses. As more and more families leave their homes throughout the day, it has become increasingly vital to monitor the activity around our houses at all times. A working spouse may be out at work, leaving their house open to undesirable visitors. It is critical to install security cameras, alarms, and other devices. They have a lot of functions and can be monitore from mobile phones as well. It is also a crucial security measure if you have youngsters in the house while you are abroad. Adding cameras is especially beneficial if you go on vacation or travel regularly. It is also a good idea to put up signs outside the house notifying intruders that they are being observe.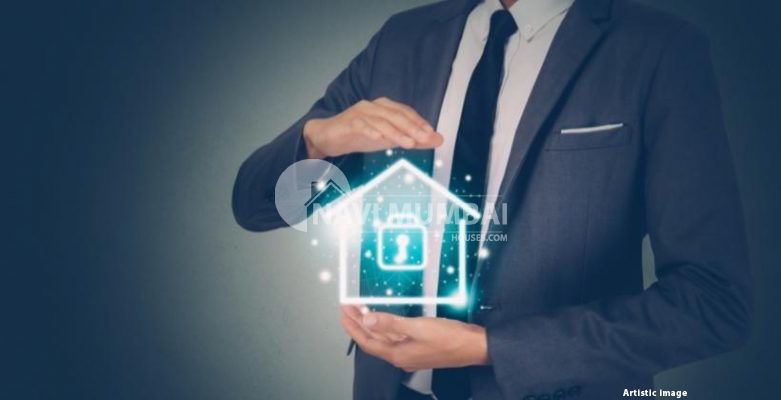 Pest protection:
While the preceding guidelines ensure that your property is protected from unwanted invaders, pest protection is equally crucial. It is critical to make your house pest-free for you and your family members. They transport germs and have the potential to transmit dangerous illnesses. Use netting for your windows and balcony doors to keep these potential pests out. Keep your house free of mosquitoes, rodents, and other pests to ensure that your family lives in a clean and sanitary environment. If you have a garden, balcony garden, or terrace garden, make sure it is well maintaine, free of stagnant water, and so on. Dispose of rubbish promptly, and if you or your neighbours compost, keep your immediate surroundings clean.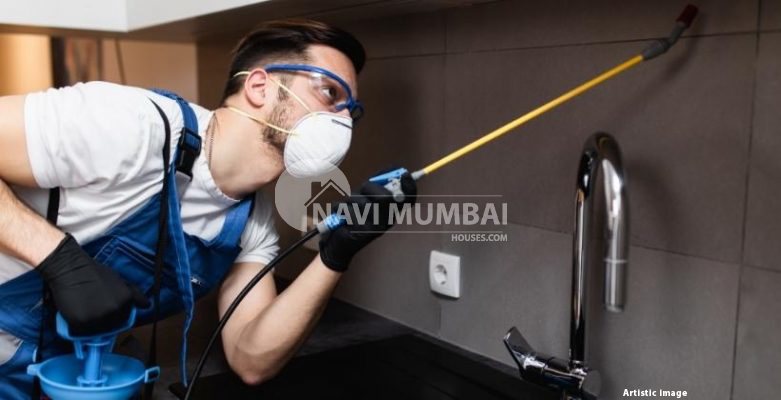 Tips for Home Security: Safety against heavy objects:
If you have children, make your house a safe environment for them by preventing accidents. Heavy things falling on a person can be extremely dangerous, and such incidents should be avoided at all costs. Open shelves with large goods, heavy sculptures, and so on can endanger the safety of children. Pull-down cabinets that stand alone are just as unsafe. Install wall-mounted items as far as feasible, and keep heavy objects out of children's reach. If you want to store heavy goods in your cabinets, choose closed cabinets.
Tips for Home Security: Safety from sharp things:
Another continual concern to our family is the risk of sharp objects. Keep sharp items out of reach of youngsters and anyone with compromised mental health. There are several ways to employ kid safe locks for cabinets, safety gates to enclose areas, and so forth. Because the kitchen is the most susceptible area, a door might be added that can be secure while not in use. Use unbreakable dinnerware and replace fragile, breakable home décor with something solid and indestructible, preferably without sharp edges. Furniture, such as tables, can also be dangerous, although edge guards can help.
Tips for Home Security: Indoor and outdoor safety:
Provide adequate lighting in your garden or balcony to avoid accidents. Automatic porch lights and motion-sensitive lighting for entrances and staircases are excellent ways to guarantee that there is adequate light to make a location safe. In the dark, taking a fall, prowling animals, or even unwelcome strangers may all pose a serious hazard. If you have a staircase at home, make sure there are no sharp edges and that the nosing is done to dull the edges. The grills utilised should be durable, and the height should be sufficient to ensure the safety of all people who use the space. Install a safety grill on your home's balconies to ensure that you and your family may use them safely.
Tips for Home Security: Slippery and damp surfaces:
Another major cause of injury is slipping on wet and slippery surfaces. To avoid accidents caused by falling, make sure your bathrooms have anti-skid flooring. Aside from that, it is recommended that relatively rough flooring be use in kitchens. Balconies and gardens should also have nonslip plywood subfloor. If you use doormats, ensure sure they are strong enough to avoid sliding when trodden on. Using heavier carpets is also recommended, as very lightweight rugs might cause one to slide.
Tips for Home Security: Safety and home décor:
There are several factors in your home decor that must be considere. Some of them have previously been explore in depth above. Avoid using sheer curtains in areas where people may readily see into your house. If you do use them, pair them with thicker curtains for further security and privacy. Keep candles out of reach of youngsters and blow them out when not in use at home, since they may be quite dangerous. Invest in a fire extinguisher to guarantee that any fire problems can be handled swiftly.
If you have a green thumb and have plants in your home, make sure you choose the proper ones. Avoid toxic plants, thorny plants, and other potentially hazardous plants for your children or pets. If you have cactus or thorny plants, keep them out of the reach of youngsters and dogs.
Tips for Home Security: A pet-friendly environment:
If you have pets, their safety is just as vital as the protection of any other family member. To ensure that your pet is at comfortable in your house, precautions should be made. Precautions identical to those used when a toddler is present are require here.
These ten safety suggestions will assist you in making your house a much safer environment for you and your family. Enjoy your time at home without worrying about any potential threats to your mental health.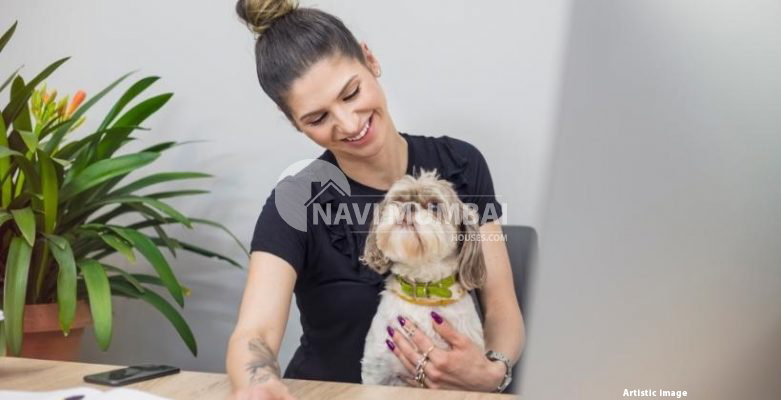 ---
You're looking for New Project In Navi Mumbai we have the Best Projects In Navi Mumbai Like Ready to Move & Nearby possession: https://navimumbaihouses.com/properties/search/navi-mumbai-all/
If you want daily property update details please follow us on Facebook Page / YouTube Channel / Twitter
Disclaimer:
The views of this expressed above are for informational purposes only based on the industry reports & related news stories.
Navimumbaihouses.com
does not guarantee the accuracy of this article, completeness, or reliability of the information & shall not be held responsible for any action taken based on the published information.
Also Read
Buy Properties in Navimumbai