Can Landlords Impose Terms On Tenants' Visitors?
Tenants' visitors may be a concern for landlords at times, but can a landlord regulate this once the home has been rented out? We examine how landlords and renters might resolve the issue of visitors amicably.
---
---
A lease, sometimes known as a leave and licence agreement, governs the relationship between a tenant and a landlord. While most rental agreements do not include provisions for the renters' visitors, this can frequently be a point of contention between the landlord and the tenant. Visitors and guests may not be an issue in flats, but in residences where the landlord resides, there may be certain limitations.
believes that because it is the landlord's property, he has the authority to set the restrictions for allowing long-term visitors to stay. "Landlords frequently question the stay of friends, and the easiest approach to deal with it is to reach an agreement with the landlord and obtain prior consent." When looking for a rental home, preferably pick a location that fits your lifestyle; but, if you wind yourself in a location that is a barrier to you, try abiding by the laws of the property and living your life without impacting or hampering the other inhabitants or the landlord."
Real Estate Consultant acknowledges that landlords have some legal rights, but this does not include regulations for visitors or friends because the residence is rented by renter. "Restrictions are evident in certain civilizations when the community adopts such regulations internally but there is no specific rule from the government about visitors or friends coming or staying at the leased house." When visitors arrive, the landlord cannot charge more than the pre-determined sum; however, if the landlord has an issue, they may certainly discuss it with the housing society and reach a mutually beneficial solution."
How can landlords and tenants maintain a positive relationship?
Prior to getting into the tenancy agreement, the landlord and tenant's relationship must be honest and mutually respectful, and any issues must be discussed and agreed upon. "While it is difficult for a landlord to impose limits on guests of the opposite gender. It is equally crucial that the tenant follow the conditions of the agreement and notify the landlord in advance if any family members or guests will be staying for an extended period of time." Respecting your neighbours and keeping a friendly relationship with your landlord
Tenants, like all persons, have the right to privacy and the ability to live with their spouse or close family members. While this implies that tenants are not need to notify the landlord whenever they have visitors, be sure that this does not become a habit. Because renters are legally authorised to have visitors, landlords should avoid from voicing concerns about short-term visitors. Landlords and renters can also include a language in the lease agreement about long-term visitors if the tenant's family or friends will be living in the apartment for an extended period of time.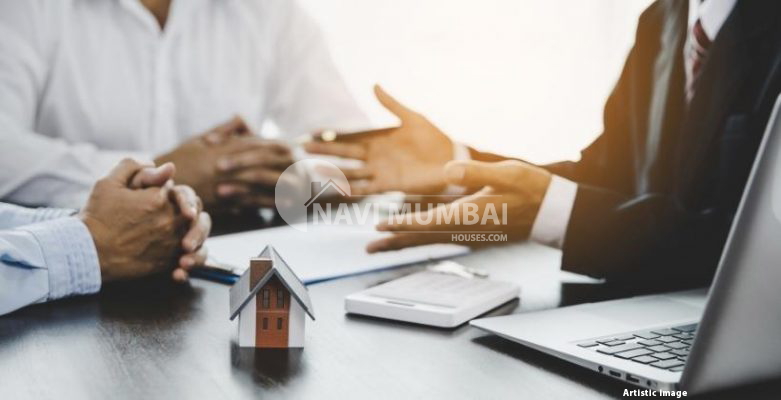 Tenants' Visitors: Clause for subletting
Landlords may occasionally have to cope with a situation in which a tenant sublets the property or leases out a room to others and makes money. Ensure that a clause barring subletting the property is properly stated in the contract.
How should landlords manage long-term visitors of tenants?
The landlord must recognise, appreciate, and be sensitive to the fact that renters and their visitors are persons as well. If the guests are members of the tenant's family, the landlord should not set an unreasonably stringent limit. It is natural for family members to come and stay with a renter from time to time. And this should ideally be permitted. Limit a guest's stay to no more than 30 days in three or six months if necessary. However, ensure that you have an open discussion with the renter about this subject first. And that it is mutually agreed upon.
The renter should also tell the landlord of any long-term visitors who are expected. Long-term guests at home should be clearly defined. Landlords should also avoid excessive inspection of renters and their guests, as this might be deemed an invasion of privacy.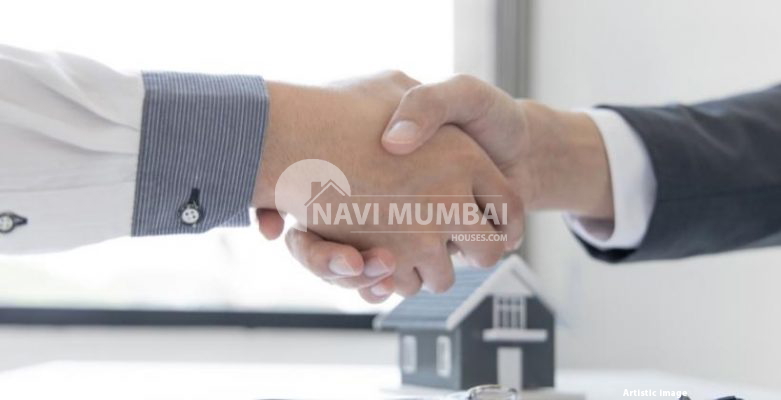 Tenants' Visitors: Managing guests in shared lodgings
If you live in a shared apartment, you cannot have visitors all the time since it would annoy your neighbours. "Respect your roommate at all times." If you intend to invite visitors, notify them and obtain their permission. "Living with an unknown individual causes uneasiness and can interfere with the co-way tenant's of life," 
When a co-tenant or roommate often has visitors, they must adhere to good manners. Ask the roommate before bringing visitors, as it is their place, as well. Guests should not create awkward circumstances or be a hassle. Many difficulties may be avoided by establishing ground rules ahead of time. Both tenants sharing a residence should agree on the rules for guests and follow them.
Before inviting visitors, the roommates should determine the situations in which prior consent from other roommates is required. Set boundaries on how frequently housemates can have visitors, as well as party standards.
"Renting a property to a family is not an issue. But when renting a house to children, one must be slightly more cautious." I made it plain to the females who leased my house that their families may come and stay with them. But their friends could only stay for a few days at a time. It is normal for a person to entertain friends and family. As a landlord, one should be patient as long as the tenants do not cause a nuisance."
To minimise misunderstandings, the landlord should include all terms in the leasing agreement. The contract must be officially recorded and signed by both parties. There should be no hidden conditions in the contract. And renters should register a complaint if the guest limitations are unfair and go beyond the agreed-upon contract.
Is it possible for tenant guests to park on the property?
The renter has the right to utilise the parking place reserved by his landlord for his car. Parking space is restricted in most housing societies. And guests may or may not be permitted to park their vehicles, depending on the available space. Typically, some parking space is set aside in a large housing complex for guests. Ensure that the leasing agreement explicitly states the terms for car parking, including how those rules apply to visitors.
Tips for landlords and renters to avoid visitor issues
Landlords must inform their tenants of any provisions and limitations imposed by the housing organisation.
Tenants and their visitors/guests must follow the laws and regulations of the society.
No one side can impose its expectations and expect others to do the same. The rules must be mutually agreed upon.
Tenants and their visitors should take care not to disturb others in the neighbourhood.
---
You're looking for Rental Home In Navi Mumbai we have the Best Rental Properties In Navi Mumbai Like Ready to Move & Nearby possession: https://navimumbaihouses.com/property/search/rent/navi-mumbai-all/
If you want daily property update details please follow us on Facebook Page / YouTube Channel / Twitter
Disclaimer:
The views of this expressed above are for informational purposes only based on the industry reports & related news stories.
Navimumbaihouses.com
does not guarantee the accuracy of this article, completeness, or reliability of the information & shall not be held responsible for any action taken based on the published information.
Also Read
Buy Properties in Navimumbai