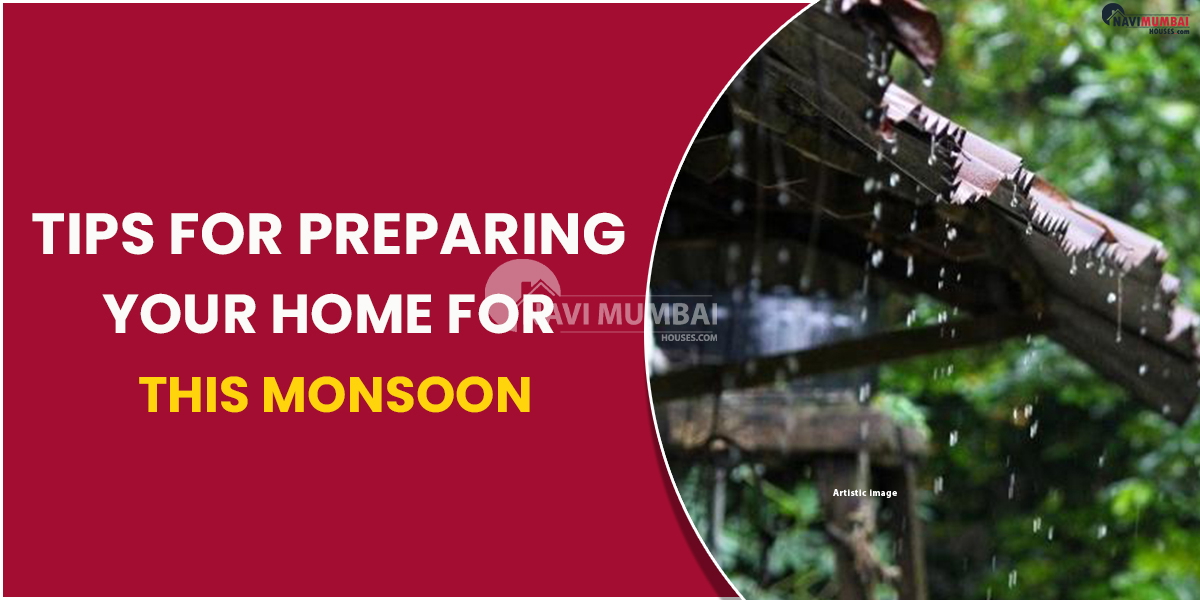 Tips for Preparing Your Home for This Monsoon
In order to prevent minor or major damages, homeowners should make some alterations to their properties during the monsoon season. India is expected to see typical monsoon rains. Even though we welcome the monsoon, we shouldn't be careless about protecting our homes from moisture and water exposure because it could be harmful. This is especially true for people who live in places that frequently experience severe rain.
---
Are you looking for 1 bhk in ambernath?
---
Protect the Exteriors from Rain
Let's start by discussing the exterior of your property because it will be directly exposed to the rain and could be the point at which seepages enter the interior. Moisture that has accumulated in the earth can surge above during the rainy season. Eventually, moisture penetrates the house's exteriors and results in damp spots on the interior walls. In addition to directly harming the health of your house, these patches would also make it smell unpleasant, chilly, wet, and conducive to mushrooms.
First, you should inspect the external walls for any noticeable cracks or damage and repair it right away. Utilizing water-resistant paint on the outer walls is an additional efficient method of preventing seepage. You would eventually need to repaint the exteriors. Large open-space homeowners should also ensure that there are no blocked drains in the event of a downpour and that the rainwater can drain freely.
Make the Terrace Rain-Proof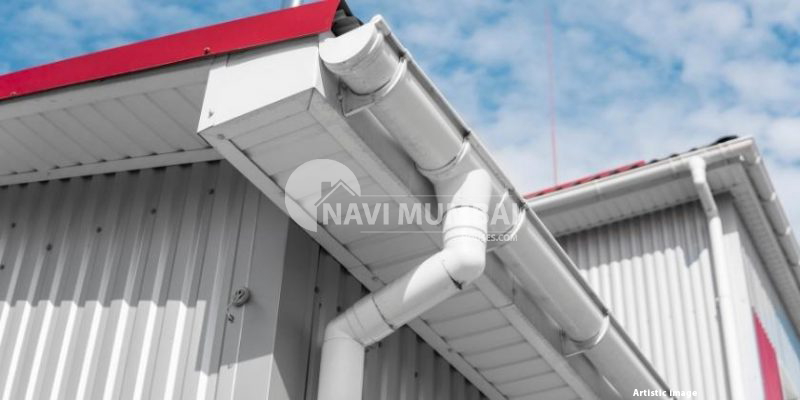 The terrace is just as vulnerable to the weather as your outside walls and is just as crucial to protecting your home. As flat roofs are found on the majority of Indian dwellings, it is crucial to make sure that rainwater drains freely. Making sure your roof or terrace is clean and that water does not collect when it rains is the first step in waterproofing it. The trees nearby should be trimmed in order to maintain the terrace reasonably tidy.
Applying many layers of rubber coating to the roof is another approach to stop seepage. In addition to shielding it from water, this coating will insulate it, preventing heat loss from within the structure.
Clear Obstacles in Drainage Pipes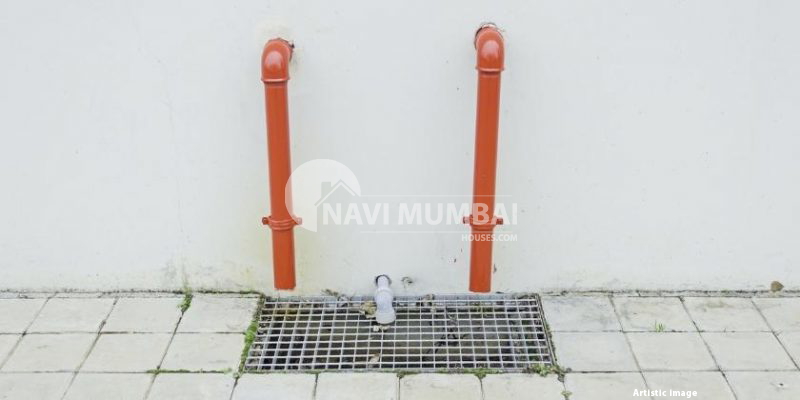 To prevent water logging in any area of the house, a functional drainage system is essential. Make sure the storm water drains outside the house are not clogged by debris or silt in addition to checking the drainage system of the house for obstructions. Typically, your local city authorities should handle this. If this has not occurred, file a complaint and have the job done as soon as possible.
Check Your Appliances and Electrical Wires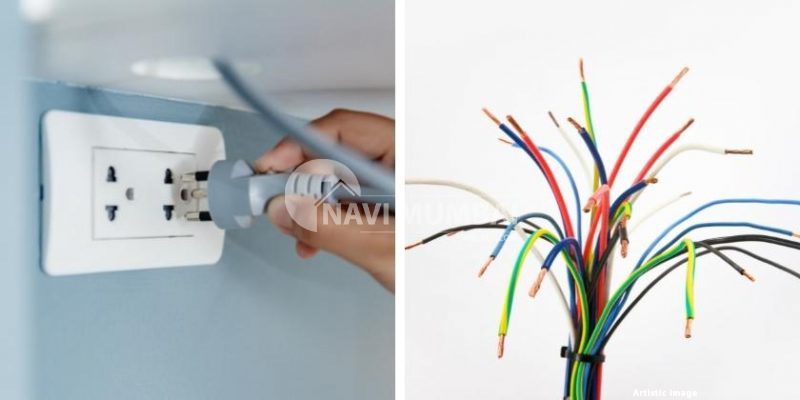 The rainy season is when electrical accidents seem to happen most frequently. Homeowners should prevent power lines from coming into touch with water as a result. Earth leaking circuit breakers can help in this situation by protecting against electrocution and electrical shock.
Get all of your broken electrical equipment and sockets fixed right away. Be aware that switches, socket outlets, plugs, and circuit breakers can malfunction if they are exposed to moisture and water. Don't attempt to repair them yourself. Electricity-powered machinery should not be used in the rain or on moist grass. Never use electrical appliances in your home, particularly water coolers, with damp hands.
Set Up the Kitchen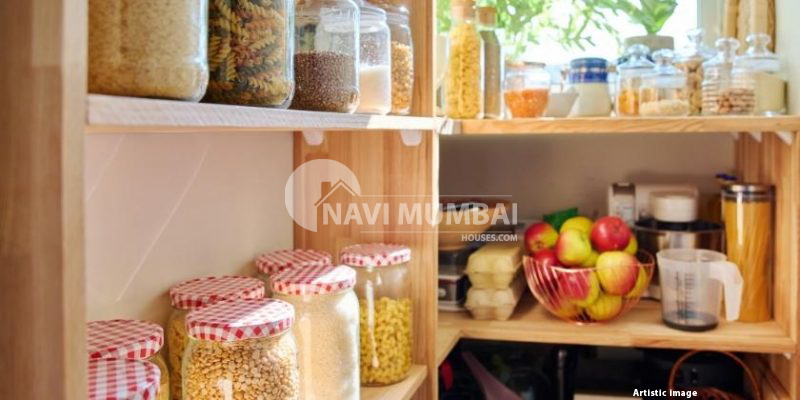 This is another area that needs your special attention during the rainy season because some of the kitchen's food items have a higher risk of spoiling. At this stage, storage acquires paramount importance. Both the usage of glass jars rather than plastic containers and the use of airtight jars are always beneficial. To prevent infestation by worms or fungi, you might prefer to sun-dry grains and pickles on sunny days. There should be no wet places in the kitchen.
Leave an open jar of freshly ground coffee in the closet to absorb strange smells from the kitchen cabinet.
Replace the Curtains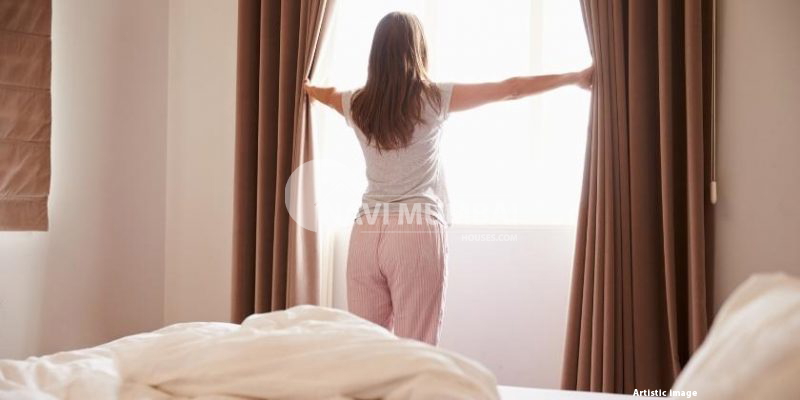 To keep your home dry during the rainy season, let in as much sunlight as you can. Replace the heavy, dark, and opaque curtains with sheer, light, and translucent ones for this reason and for a better view.
Prevent Your Furniture's From Moisture
The humidity and wetness that are characteristic of the rainy season have a tendency to negatively affect any wooden objects in the home. These conditions would expose your priceless pieces of furniture to termites and bugs in addition to causing them to lose their shape and form.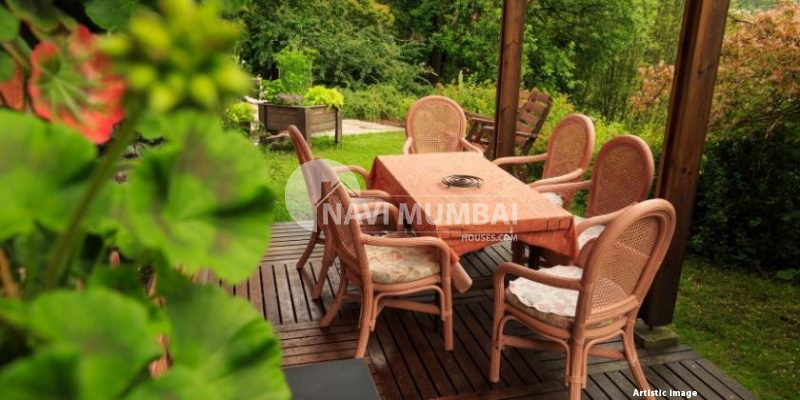 To preserve furniture from moisture and humidity:
To stop the wood from swelling, reapply varnish or lacquer.
Keep wooden furniture six inches or more away from walls.
Purchase a humidifier to control the humidity and temperature.
Don't use a moist cloth to clean the furniture.
Reorganize the Cabinets for Storage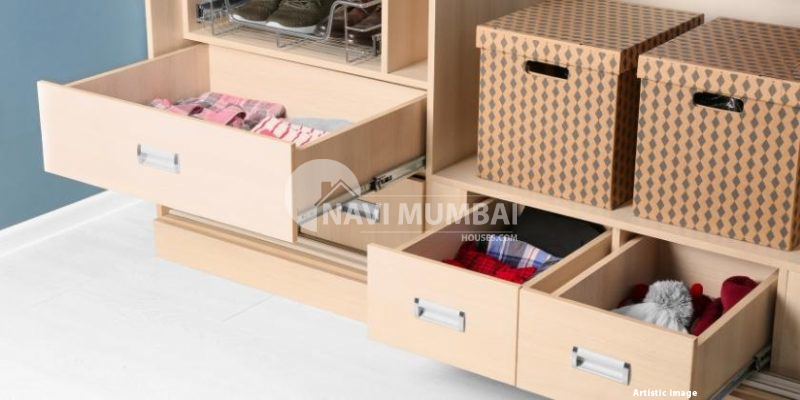 Wooden cabinets are also susceptible to moisture and humidity if you have some in your home. The maintenance of cabinets should also use all of the aforementioned treatments.
Fabrics that have been left unused for a long period may begin to emit an odor over time.
While the cabinets should be reorganized to safeguard your priceless linen and silk from damage, natural protection in the shape of pouches containing cloves and camphor can be put at various locations in the cabinet to combat the odor.
Remove Offensive Odors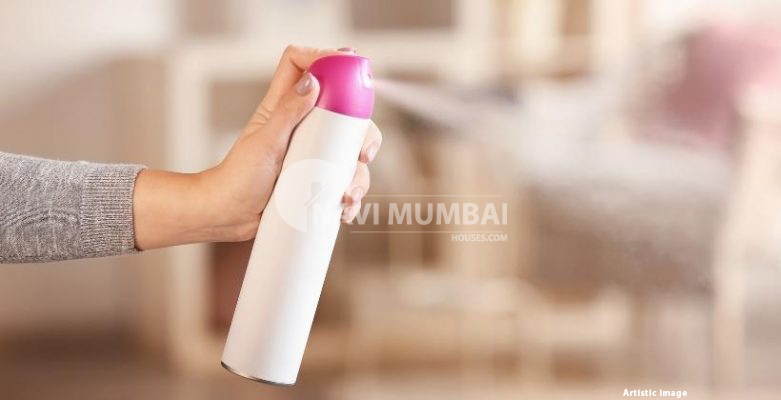 The smelly odor that permeates the house during the rainy season, together with the presence of mildew, is a common complaint. To get rid of this stench, there are numerous homemade solutions.
Musty odors can be successfully eliminated from the living and bathroom spaces by using lemongrass oil. To achieve the optimum benefits, combine it with water and use a vaporizer.
Use vinegar as an air freshener by pouring it into a spray bottle.
Combine two parts water and one part hydrogen peroxide. In the impacted area, mist the mixture.
Neem leaves help protect your clothing from mould and odor.
Both baking soda and rock salt work well to get rid of stale odors in your house.
Purchase High-Quality Doormats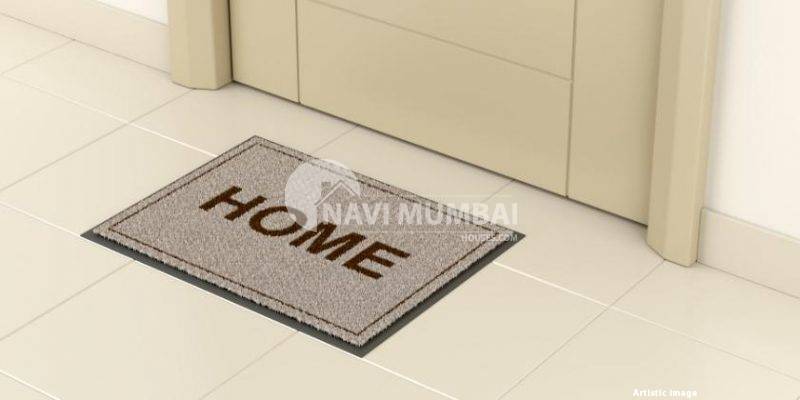 To keep your home tidy and dry during this season, a high-quality doormat is a necessity. At all entry and exit points, place door mats that effectively absorb moisture and dust to prevent bringing these within. Invest in textured, non-plastic ones so that they can collect all the dirt and wetness.
In order to prevent the buildup of moisture and grime, you must also keep the room or location where you keep your raincoat, shoes, umbrellas, and other items clean at all times.
Quick Advice
Refinish little furniture by painting it new or adding colorful wallpaper.
To combat the dismal environment outside, use vibrant colors for the furniture. 
Never leave wet clothing unattended for an extended period of time.
During the monsoon, only dry clean items.
---
You're looking for New Properties in Kharghar we have the Best New Properties in Kharghar like Ready to Move & nearby possession: https://navimumbaihouses.com/properties/search/kharghar/
 If you want daily property update details please follow us on Facebook Page / YouTube Channel / Twitter
Disclaimer:
The views of this expressed above are for informational purposes only based on the industry reports & related news stories.
Navimumbaihouses.com
does not guarantee the accuracy of this article, completeness, or reliability of the information & shall not be held responsible for any action taken based on the published information.
Also Read
Rent Properties in Thane