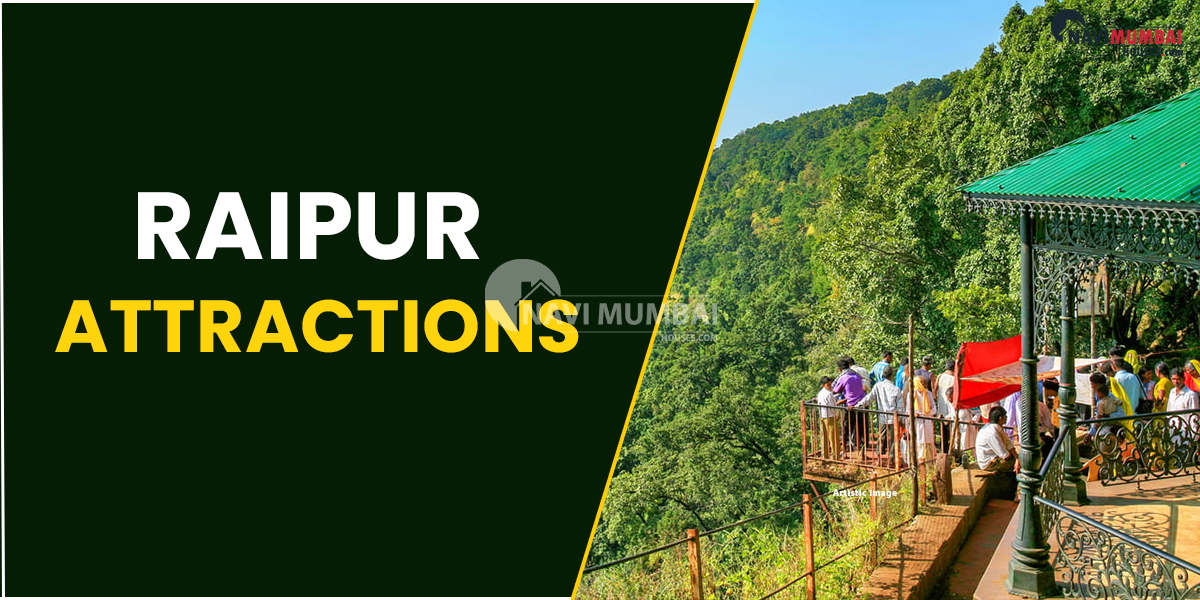 Top 15 Raipur Attractions To See The City In All Its Splendour
We've compiled list of the top 15 locations to visit in Raipur. Check out the prominent tourist attractions near Raipur as well.
Explore Raipur, Chhattisgarh's capital, and its natural, historical, wildlife, and tourism attractions. Six steel factories and six steel mills are located at this site, which is one of India's most important industrial centres. Furthermore, there are several attractions to see in Raipur that make the trip worthwhile.
Raipur is home to a number of historic landmarks and ancient temples. Apart from historical and cultural attractions, Chhattisgarh's capital city has a plethora of leisure and recreation facilities, such as shopping malls, parks, hotels, restaurants, and cafés.
---
---
We've produced a list of the best Raipur attractions to make your vacation more unforgettable. Check out the capital's must-see attractions to make your vacation to Chhattisgarh worthwhile.
There are several methods to go to Raipur via train. Raipur Railway Station is the city's principal railway station, serving the city and its surrounding areas. It is one of the oldest and busiest railway stations in India.
By air: The Swami Vivekananda International Airport is the closest airport near Raipur. This airport is located 15 kilometres from Raipur.
By road: If you live in Chattisgarh, you can go to Raipur by automobile or public transportation. To commute between tourist locations, taxis, buses, and autos are conveniently available from every place.
Top 15 Raipur tourist attractions: A city guide for your visit
Temple of Jatmai
The tranquil Jatmai Temple is the ultimate blend of serenity, nature, food, and culture among the tourist attractions around Raipur. The Jatmai temple is located 85 kilometres from Raipur in the middle of beautiful surroundings. The entryway to this granite-built temple dedicated to Jatmai is adorne with magnificent paintings.
During the Navratri festival, this hallowed spot is filled with happiness and peace, and it is lighted up with energy. A stone deity may also be seen in the inner sanctum sanctorum. The main entryway of this temple is decorated with paintings depicting legendary figures and is ornamented with several towers.
How to Get There: The nearest airport and railway station are both in Raipur, which is 77 kilometres and 85 kilometres from the temple, respectively.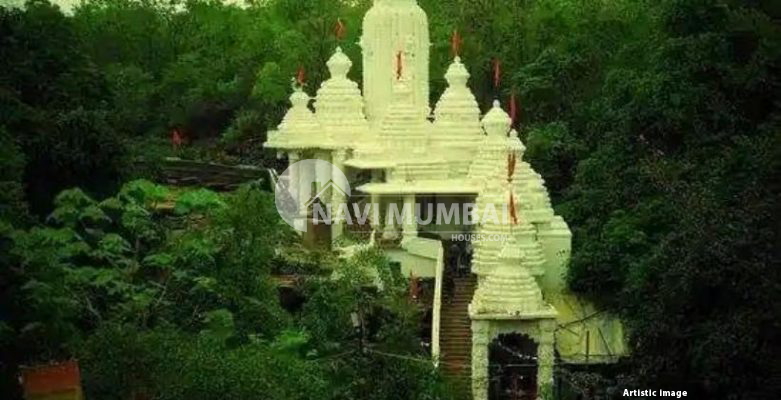 Muktangan Purkhauti
The dazzling beauty of this park, opened by A.P.J. Abdul Kalam, attracts both visitors and inhabitants. This park, one of Raipur's main tourist attractions, aims to preserve biocultural diversity.
Purkhauti Muktangan has a place in the state's ambitious VISION 2020 because it showcases realistic figures of numerous tribal individuals performing as well as unique folk art and other treasures. Because of its beautiful architecture, this place has become a popular shooting location.
At this enjoyable and educational tourist spot, you may wander about and enjoy the beauty of the garden. It also includes small representations of renowned tourist locations in Chhattisgarh, such as Karwadha, the Jagdalpur Forest, Chitrakote in Bastar, and the Mata Danteshwari Temple.
Hours of operation: 8 a.m. to 6 p.m. Mondays are still closed.
Fees: The admission price for children under the age of 12 is INR 2, while the fee for adults above the age of 12 is INR 5.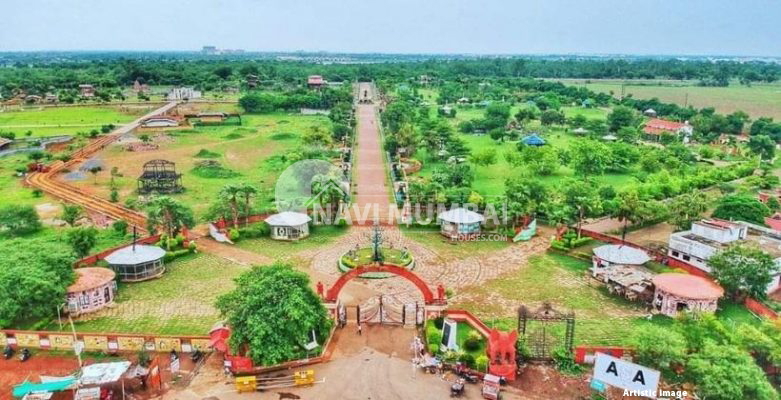 Sarovar Swami Vivekananda
There are so many things to see in Raipur that seeing them all in one trip is difficult. Swami Vivekanand Sarovar deserves to be rated as the top attraction in Raipur because of its peaceful environment. The well-known Burha Thalab (ancient lake) is encircled by magnificent green palm trees, and several food stalls outside provide decent, sanitary street cuisine.
The environment around Swami Vivekanand Sarovar is peaceful and brimming with positive energy. The tranquil environment in the city centre is great for picnics and excursions. The sunset vista in the evening will captivate you.
Hours of operation: 6:00 AM to 9:00 AM and 3:00 PM to 8:00 PM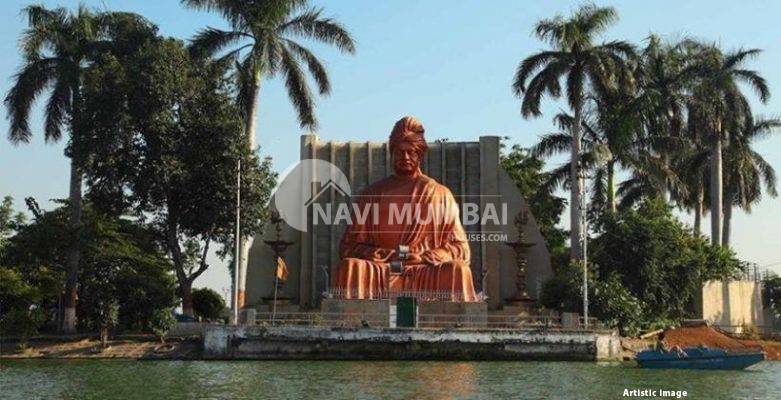 Van Zoo, Nandan
The Nandan Van Zoo in Naya Raipur is one of the most famous tourist destinations around Raipur. The zoo has a wide range of species, and one of its primary missions is animal preservation and conservation. It is an excellent spot to spend a day with children because it provides boat trips and forest safaris. It's wonderful to watch the creatures explore the forest, and it also introduces people to numerous species that are poorly recognise and on the verge of extinction. The amenities at the zoo are very inviting and fairly priced.
Hours: 8:30 a.m. to 5:00 p.m.; closed on Mondays
Adults pay INR 100, while children pay INR 50.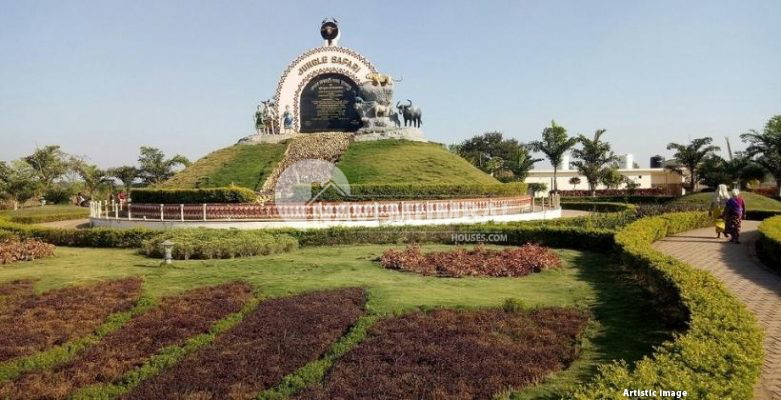 MM Amusement Park
Anyone looking for infinite pleasure and satisfaction should go to MM Fun City. It is the largest water park in Chhattisgarh, located on the outskirts of the city. The park has been designe to be tranquil and serene, away from the hustle and bustle of daily life. It attracts visitors with its fascinating water slides, café, family pool, wave pool, rain dance, and even a dedicated kids' zone. It is well-known for its exhilarating rides, cutting-edge attractions, and excellent customer service.
Weekday hours are 10:30 a.m. to 7 p.m., and weekends are 10:30 a.m. to 8 p.m. (Saturday and Sunday)
Fees: Admission on weekdays is INR 400 per person for families (at least one female member is necessary) and INR 500 per person for stag parties. Admission is INR 450 per person for families and INR 550 per person for stag parties on weekends (Saturday and Sunday) and public holidays. After purchasing the ticket, it is non-refundable. Children under the height of 2.75 feet are allowed free of charge.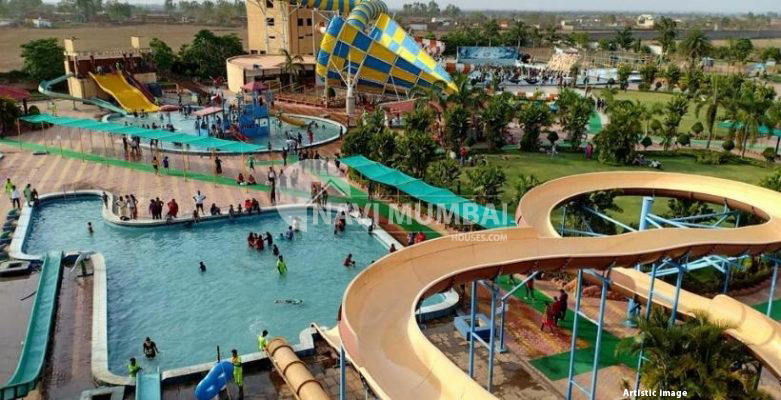 Raipur Attractions: Champaran
Champaran was once known as Champajhar. Sant Mahaprabhu Vallabhacharya, the founder of the Vallabh Sect, is claimed to have been born in this hamlet, making it historically and spiritually significant. As a result, it is a well-known Vaishnava Peeth.
Two Shri Mahaprabhuji temples, Prakatya Baithakji Mandir and Mool Prakatya (also known as Chatti Baithak), are located in Champaran, which also organises an annual festival. It is one of the most interesting locations to visit in Raipur.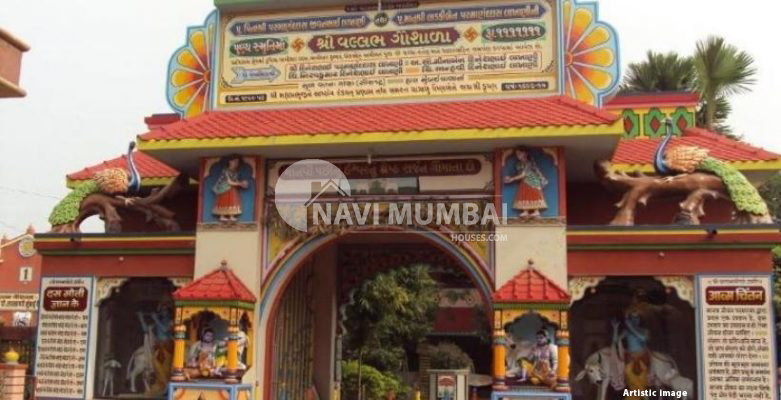 Raipur Attractions: Waterfall Ghatarani
Hiking through dense, impenetrable forests to the Ghatarani Waterfall is an adventurer's dream. The best time to see these falls, according to Raipur residents, is between September and December, when the monsoon has contributed to its cascading waters. This location is also home to the well-known Jatmai Temple, a major pilgrimage site. Despite the fact that there are a few businesses nearby that sell anything from drinks and fruit snacks to Maggi noodles, you may still bring your picnic basket to the waterfall.
Timings: 9 am to 6 pm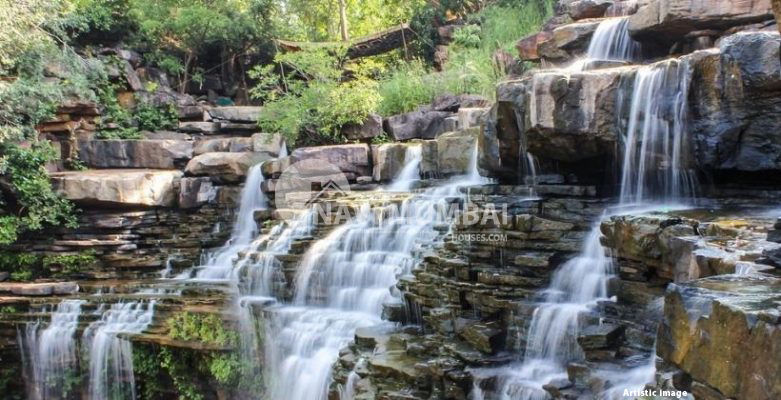 Memorial Museum of Mahant Ghasi
It is a small structure at the Kutchery Chowk intersection that has a plethora of information about Raipur's history. This well-kept museum has a good collection of tribal artefacts, inscriptions, coins, sculptures, models, and other anthropological and natural history objects. You may be able to ignore the massive library of the five galleries spanning two storeys. Try some cheaply priced yet tasty tribal cuisine at an alfresco café on the museum's ground level. You may learn a lot about Raipur's history, culture, and growth into the major metropolis that it is now. The admission fee to the museum is INR 5. It is one of the most popular tourist destinations around Raipur.
Timings: 10 am – 5 pm
Fees: Rs. 5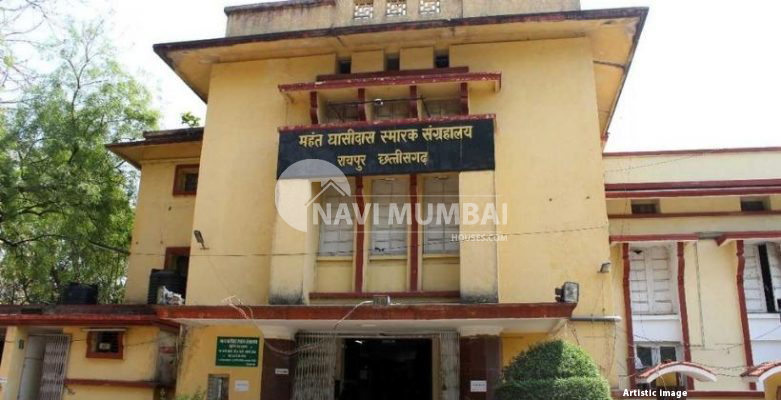 Raipur Attractions: Temple of Banjara Mata
The shrines are without a doubt Banjara Mata Temple's specialty. This sacred location, dedicated to the goddess Banjari Mata, is well-known for providing as a setting for Dussehra and Navratri celebrations. Devotees from all over the country and neighbouring states go here to take in the peaceful and spiritual ambiance. There is still a sense of calm in the air. Every day of the week, from 6:00 a.m. until 7:30 p.m., the temple is open. Because of its beauty and honesty, many people visit the temple to seek blessings.
6 a.m. to 7:30 p.m.
Raipur Attractions: ISKCON
ISKCON (International Society for Krishna Consciousness) temples may be located all across the country, and the one in Raipur city is a more recent addition that is still under construction. The idols have been temporarily relocated to another temple while the main edifice is being built. The temple's magnificence, though, can still be seen. When lighted by accent lights, the pristine white marble reflects light and seems even more attractive at night.
Timings: 4:30 a.m.-1pm, 4 p.m.-9 p.m.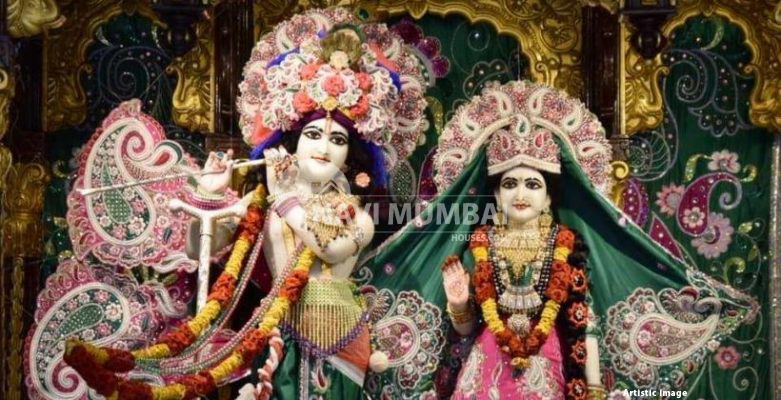 Raipur Attractions: The Town Hall
The Town Hall in Raipur's Chowk is both a government facility and a renowned tourist attraction. The region is rich with intriguing history. It offers information on a number of dynasties and emperors who formerly ruled Raipur. Tourists are drawn to the structure because of its lengthy and famous history. The town hall, which was completed in 1889 and inaugurated in 1890, witnessed and weathered the American Civil War. It has had one refurbishment. The Town Hall, originally known as the Victoria Jubilee Hall, was constructed in 1887 from stones source from Raipur Fort. It is also a major tourist destination and displays Raipur's historical pride.
How to Get There: The Town Hall is located in the heart of Raipur, near Shastri Chowk. It is easily accessible by private vehicles such as automobiles and two-wheelers. There are several modes of public transit available, including buses, rickshaws, and taxis. The nearest train station is Raipur Junction Railway Station, which is 10 to 15 minutes away.
Raipur Attractions : Park Gandhi Udyan
The Gandhi Udyan Park is located in the heart of Raipur and extends all the way to the well-known Bhagat Singh Chowk. It is a perfect Raipur tourism destination for people of all ages. The walking path is attractively tiled, and the park has a lot of natural greenery. Yoga classes are also held on a playground in the early morning. With 400 metres of walking area, it is ideal for a morning or evening stroll.
Timings: 5:00 a.m. to 9:00 a.m. and 4:00 p.m. to 7:00 p.m.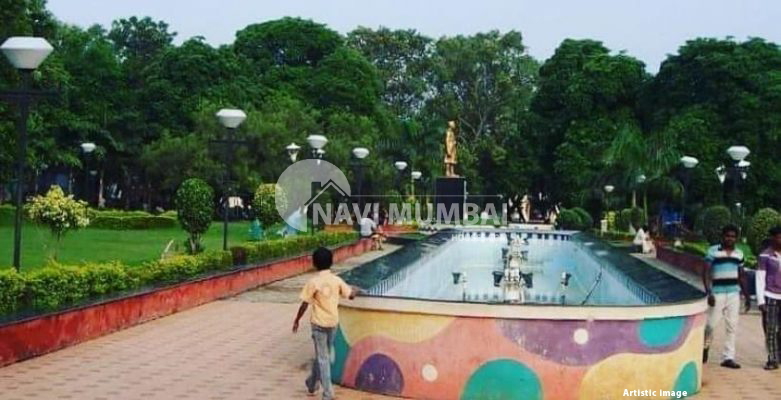 International Cricket Stadium Shahid Veer Narayan Singh
Shahid Veer Narayan Singh International Cricket Arena in Raipur, 21 kilometres outside the city centre, is the world's fourth-largest cricket stadium. With a capacity of around 65,000 spectators, the stadium provides as an international platform for IPL (Indian Premier League) and Ranji Trophy matches. It is one of the most popular tourist destinations around Raipur.
To get to the Shahid Veer Narayan Singh International Cricket Stadium, which is located in Sector 3, Parsada-3, Atal Nagar, Chhattisgarh 492101, you may hire a private vehicle, use the bus, or use cab services from anywhere in the city.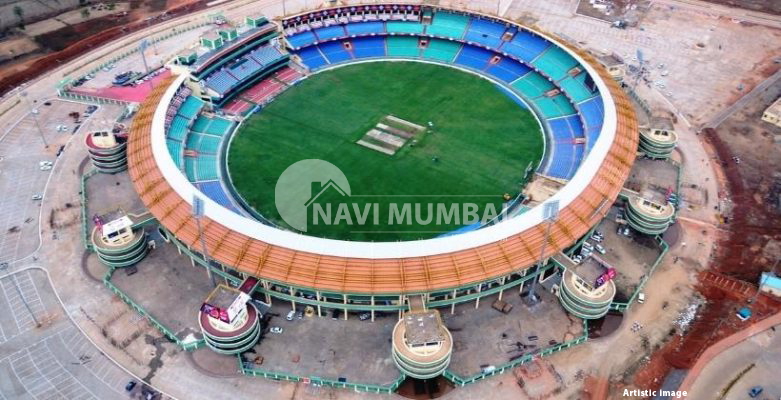 Raipur Attractions: Darbar Shadani
Shadani Darbar is a massive 12-acre pilgrimage place located nine kilometres from Raipur on Dhamtari road. The Sri Shadaramji Saheb site features a big hall with an image of Dhuni Sahib and various other gods and goddesses carved throughout the edifice. Every day, worshippers perform Dukh Bhanjan Dhuni. There are also beautiful monuments and melodic fountains. Among the other attractions are musical fountains with religious monuments and idols. It is one of the must-see attractions in Raipur.
9 a.m. to 6 p.m.
Raipur Attractions: Jain Temple at Kevalya Dham
Kevalya Dham, located on the city's outskirts and covering a large area, is home to various Jain temples. It is one of the most popular tourist destinations around Raipur. The structure is an architectural masterpiece made entirely of marble. Children enjoy visiting the temples because they have large open areas and calm grounds.
7 a.m. to 8 p.m.
---
You're looking for Rental Home In Navi Mumbai we have the Best Rental Properties In Navi Mumbai Like Ready to Move & Nearby possession: https://navimumbaihouses.com/property/search/rent/navi-mumbai-all/
If you want daily property update details please follow us on Facebook Page / YouTube Channel / Twitter
Disclaimer:
The views of this expressed above are for informational purposes only based on the industry reports & related news stories.
Navimumbaihouses.com
does not guarantee the accuracy of this article, completeness, or reliability of the information & shall not be held responsible for any action taken based on the published information.
Also Read
Rent Properties in Kharghar