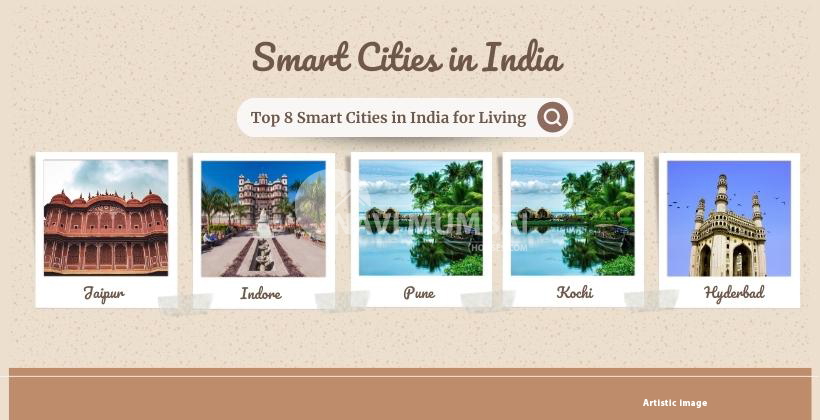 Top 8 Smart Cities in India for Living
India is catching up to the first world countries in terms of development. Putting the smart city mission into action is one such development. Residents of a smart city in India would have access to the greatest amenities. It makes good use of the available land. The Indian government set a goal of 100 smart cities to begin with. This is about to be completed. In its plan, India's list of smart cities encompasses practically every part of the country. The implementation of this plan is also the duty of the states and union territories.
In India, the entire premise of a smart city is to make the most of technology innovation. The ever-increasing urban population benefits from this. Better services, such as utility delivery, waste collection, and social services, are all part of this. Mobility, environmental management, and law and order may all be linked to technology. The majority of places on India's smart city list strive to live in a sustainable manner.
---
Are you looking for neral flat for sale?
---
India's Smart City Components
In India, a smart city must show a few criteria. They are as follows:
Excellent internet access
Infrastructure that works
Effortless transportation and
Law and order must be maintain
Physical and social components must be include in the infrastructure of such a smart city in India. IoT devices and apps, as well as transportation, must all be connect. Cyber efficiency and data security are also important considerations for smart cities. This would aid in the better management of the city's influx of inhabitants. The community's involvement in this endeavor is critical. This will result in improved facilities, a boost to the economy, and climate change resilience.
8 Investment-Worthy Smart Cities in India
Privileged Indian citizen if your hometown is included among India's top 10 smart cities. You may both see and contribute to the nation's growth in the twenty-first century. You can buy property in any of India's smart cities if you don't currently reside there. Check out the list of India's smart cities and consider making a move to one of them. The eight smart cities in India are listed below in no particular order.
Bhubaneshwar
The capital of the Indian state of Odisha is this smart city. Bhubaneshwar qualifies as a socially aware city. As a result, Bhubaneshwar is working hard to improve the city's social environment. Smooth traffic management and area-based development may be found here. The societal structure has shifted as well. Functional parks for children are one example. The educational institutions and Special Economic Zones (SEZs) in this area contribute to the suburbs' fast urbanization.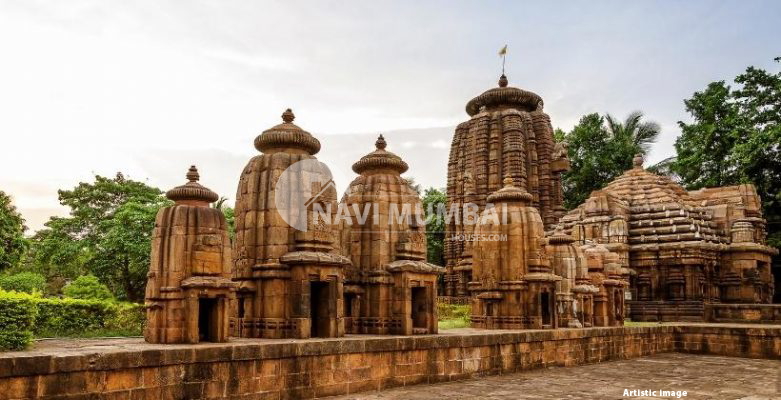 The IT Incubation Centre, the Convention and Trade Zone, and the Golden Quadrangle NH-5 are all popular attractions. The residential property market is booming in places like Kalinga Nagar, Jatni, Sailashree Vihar, Neeladri Vihar, and Chandrashekharpur.
Indore
This Madhya Pradesh city is considered a smart city in India. It has earned several accolades in a variety of categories, including trash management and history preservation. The city's retrofitting initiatives have made it more sustainable and efficient. Carbon Credit Financing Mechanisms and smart classrooms are examples of developments. Indore has become more livable as a result of improved healthcare. Accidents have decreased as a result of improved roads and good traffic management.
Institutions like as IIT and IIM have attracted both students and job prospects. Property development has gotten a boost as a result of this. Areas such as Airport Road, Premium Park Colony, Sheetal Nagar, Alok Nagar, Ujjain Road, MR10, and others provide outstanding residential site development.
Pune
Pune's educational institutions and special economic zones have attracted individuals from all across the country. Due to smart city design, this fast developing metropolis has been add to India's list of smart cities. Commutes have been made easier because to smart buses, propose metro rail, and flyovers and bypasses. Garbage disposal and municipal services are promising benefits for residential neighborhoods. Spaces in both residential and business regions have been improve as a whole.
The emerging smart city in India is seeing a burst of development in the areas surrounding SEZs. The smart city project includes the twin city of Pimpri-Chinchwad, which has a well-plan infrastructure. Some of the locations benefiting from the smart city initiative are Hadapsar, Wagholi, Airport Road, Baner, Wakad, and Pimple-Saudagar.
Ahmedabad
Ahmedabad's inclusion on the list of India's smart cities is due to its excellent tourism and safety. Ahmedabad's architecture, cultural legacy, and local moods make it a desirable location to reside. When you add in the rise of IT and other industries, you have all the makings of a growing metropolis. In this smart city in India, convenient housing options, as well as trash and sanitation management, are all part of the smart design. E-governance, city surveillance, digital payments, and integrate command and control centers have also been construct in Ahmedabad.
Here's an example of a smart city in India that is both UNESCO-certify historic and modern. The Gujarat International Finance Tec-City, the Dholera Special Investment Region, and the Ahmedabad-Dholera Expressway are among recent smart city development successes. Sanand, Nalsarovar, Bavla, Kolat, Paramdham Society, and a number of other locations are undergoing transformations.
Coimbatore
In India, there is a smart city that offers the best sustainable energy and energy conservation solution. The surrounding infrastructure has grown to make Coimbatore one of India's top ten smart cities. The local government's other strategy is water conservation and restoration, in addition to energy conservation. Water supply, garbage management, infrastructure development, solar technology, and smart surveillance are all good in Coimbatore. There is also a well-functioning traffic infrastructure, open parks, and CCTV surveillance.
Coimbatore is known as the "Manchester of South India" because to its textile industries. The expansion of the IT industry has made this city the second most significant and biggest in Tamil Nadu. Coimbatore's metro system, ring road project, and many bus stations and services make this smart city in India a desirable destination to visit. The fastest-growing regions include Vadavalli, Trichy Road, Avinashi Road, and Saravanampatty.
Kochi
Kochi, an interesting addition to India's smart city list, is a mix of tradition and modernity. The SEZ of Kerala is a smart city in India that intends to establish sustainable living around this business. This concept covers canal restoration, housing, health centers, garbage management, and water supply, among other things. With integrated traffic management and control centres, safety and security have improved.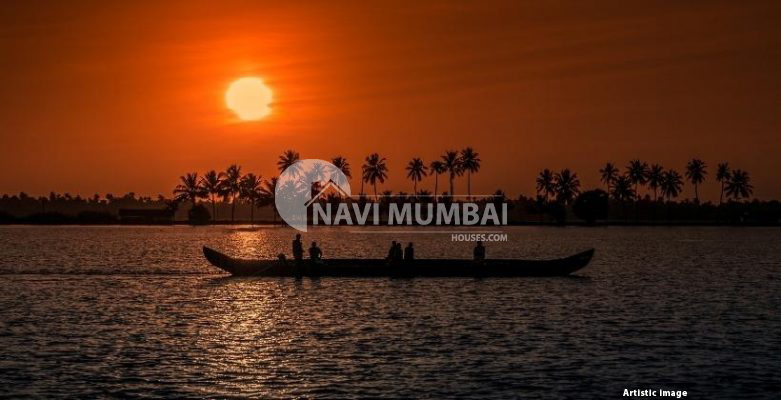 The Vallarpadam International Container Trans-shipment Terminal and the Kochi metro are two projects that are attracting real estate investment. SEZs, CEZs (Coastal Economic Zones), ports, and IT parks are among the other sectors of growth. Some regions worth investing in include Kakkanad, Angamali, Kangarappady, Thrikkakara, and Vazhakkala.
Hyderabad
This is a historically significant city that has evolved into a leading smart city in India. The previous administrations' metropolitan infrastructure design has been supplement by technological advancements. Smart city plans have benefited from IT clusters and inexpensive land. The capital of Telangana state, Hyderabad, is an ideal location for pleasant and convenient living. Education, medical care, hospitality, and career possibilities have all experienced a surge in development.
The Strategic Road Development Plan, which includes 135 connection roads, intends to make transportation more convenient and seamless. Many real estate developments are considering smart development along corridors. Patancheru Industrial Corridor, Hyderabad Airport Corridor, Aerospace Corridor, Pharma City Corridor, Warangal Highway Corridor, and others are all good places to invest.
Jaipur
Rajasthan's capital has been include to India's list of smart cities, a splendid feather in its historical crown. The Pink City is still a tourist-friendly destination with a rich history and culture. The reuse and revitalization of land is one of the smart city's projects in India. Intelligent car and taxi booths, heritage site information kiosks, and UG metro stations with multimodal integration are some of the ideas that have been implement. The proposal includes two significant additions: wastewater recycling and automated water quality control.
Consider the Sikar Road Corridor, Jagatpura, Ajmer Road, and Agra Road if you're looking to invest in real estate in Jaipur.
The Final Word on Smart Cities in India
India is quickly developing, and now is the greatest moment to participate in that development. There are many more sites on the list of India's smart cities where you may reside. Cities such as Bhopal, Lucknow, Amritsar, Vishakhapatnam, and Nagpur are quickly establishing themselves as model cities to live in. Investing in real estate in a smart city in India not only provides you with a good return on your investment, but also allows you to live comfortably. The majority of smart cities are design to be environmentally friendly, safe, and convenient. While you have an asset here, your family may enjoy all of the benefits. You will also have the opportunity to contribute to the nation's progress and be a part of its illustrious history.
---
You're looking for New Projects in Diva we have the Best New Projects Diva like Ready to Move & nearby possession: https://navimumbaihouses.com/properties/search/neral/
If you want daily property update details please follow us on Facebook Page / YouTube Channel / Twitter
Disclaimer:
The views of this expressed above are for informational purposes only based on the industry reports & related news stories.
Navimumbaihouses.com
does not guarantee the accuracy of this article, completeness, or reliability of the information & shall not be held responsible for any action taken based on the published information.
Also Read
Buy Properties in Navimumbai