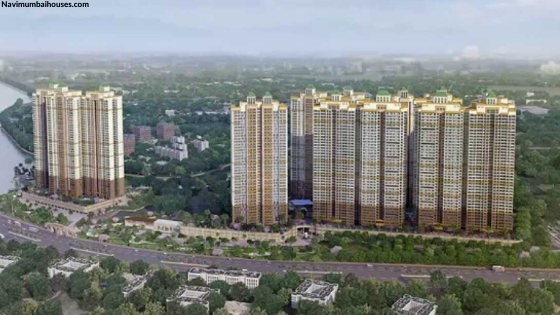 TOP PROPERTIES TO INVEST IN KHARGHAR
Kharghar has recently started developing at a very fast pace due to the growing demands and interest shown by CIDCO on to this place. The reason is that investing in a property here can give good returns due to the high metro connectivity that is being under construction. Renting out and resale both are going to be of equal profits since the area has got good development. Kharghar has got better natural lush green landscape thus reducing the pollution as compared to other cities. Some top properties to invest in Kharghar are as follows:
TOP PROPERTIES TO INVEST IN KHARGHAR NAVI MUMBAI:
Mumbai being a Jewel so Navi Mumbai Houses splash "Paradise Sai Jewel", located in Mumbai is a G + 18 storied residential development of Paradise Group. It offers a well-designed & exclusive 2BHK apartment in our very own Kharghar, Navi Mumbai. Inclusive of a decorative entrance lobby with ample space for various amenities. These amenities are required to lead a cushy and convenient life as various amenities are been clubbed within the complex. An exquisite combination of royal lifestyle with flawless charm, Sai Jewel is a treat for living in style.
The name of this locale is self-explanatory because this residential project is truly as valuable and as precious as jewels. Sai Jewel is indeed a valuable project where one can experience the joy of living within the confines of their homes. Keeping abreast with the latest technology and implementation of world-class techniques is one of the reasons why their structures are not just luxurious design marvels but also a perfect specimen of 'beauty with quality.
Navi Mumbai Houses a Real Estate source is the most trusted name in the market believes that masterpieces can only be achieved by the client's satisfaction. So that you can give your quality time with your loved ones is actually worth enough.
Mumbai being a harmonized city. Navi Mumbai Houses welcomes you to the world of Symphony, presenting you a G+20 Residential cum Commercial Tower with spacious 2 BHK & 3 BHK Flats with well-equipped amenities to facilitate the needs of the residents. It is conveniently located at Kharghar where you can get a glance of mesmerizing landmarks like Central Park, Golf Course, Temples, and upcoming Airport in Navi Mumbai city.
Trishul Symphony is Trishul Realty's latest residential project in Navi Mumbai. This project comes from a developer who has a history of using authentic materials and making use of space in a modern way. Crafted to perfection these upscale apartments offer amenities like Lifts, Gym, Fire protection system, Security, Power backup, Intercom, Kids Play Area. The lifestyle and amenities at Trishul Symphony were conceived with wide-open views to give you a peaceful living environment.
Mumbai is a city where you have the legacy to live in. Navi Mumbai Houses strike out with an excellent property presenting you, Balaji Heritage a G + 21 Residential cum commercial Tower with amazing 2 BHK & 3 BHK inclusive of luxurious amenities located in the most demanding areas of Mumbai. Balaji Heritage is one such project that you would love to come home to. Complete in modern amenities, resplendent in nature, and perfect in location, Sheltered by a canopy of greens it welcomes you into the arms of reassurance. As moments of bliss are shared with loved ones, together, they can make life beautiful. Balaji Heritage is a premium housing project launched by Varsha Enterprises in Kharghar, Mumbai. Varsha Enterprises is known for reliability, transparency, and integrity. The list of properties by Varsha Enterprises includes multiple residential projects in and around Mumbai.
This project consists of Exclusive Flats with Good Quality Ventilation along with commercial shops. Considering a marketplace existing in the finer location for premium shopping & routine necessities locating in Sector- 11 Kharghar, Navi Mumbai. This enclave is superbly constructed and offers you and your family the best of amenities and a premium lifestyle without burning a hole in your pocket. A thoughtful project with lavish choices of flats would be completely an admirable built-up house for you. So don't lose out this wonderful opportunity to build up your dream house and grab your deluxe home. Navi Mumbai Houses a reputed Agency despite being very modest we would help you out with any kind of residential plans.
Mumbai being a harmonized city. Navi Mumbai Houses welcomes you to the world of Symphony, presenting you a G+21 Residential cum Commercial Tower with spacious 2 BHK & 3 BHK Flats with well-equipped amenities to facilitate the needs of the residents. It is conveniently located at Kharghar where you can get a glance of mesmerizing landmarks like Central Park, Golf Course, Temples and upcoming Airport in Navi Mumbai city.
National Institute of Fashion Technology (NIFT). Famous schools like D.A.V.  This area is enveloped by greenery and open spaces that resemble a hill station, away from the maddening crowd of metropolitans.
Owning a home is a dream of every human being, but only some lucky ones get an opportunity to fulfill this dream but Navi Mumbai Houses not only concentrates on available luck but it creates luck and makes every human being to reach their dream home.
Mumbai being a boundless city, Navi Mumbai Houses welcome you to the place where you find immeasurable boundaries presenting you a G+ 26 storied Residential Complex with exclusive as well as spacious 2 BHK & 3 BHK Flats in our very own Kharghar in which is known to be the place with too many amazing places like Central Park, ISCON Temple, Golf Course and Upcoming Airport much more places nearby and full of greenery in your surroundings.
Oval, a project with boundless innovations, has come into existence by one of the most remarkable builders, B Chopda Construction Private Limited Comprising of comfortable and elegant apartments with a tranquil environment and life filled with peace, positivity, and divinity awaits you at Oval. The group is relentlessly striving to maintain the standards of quality and achieve excellence in all its endeavors. This project is also the ideal investment option for peace lovers. They have always maintained a focus on integrity, timely delivery, and customer satisfaction.
Navi Mumbai Houses is a well-known name in the Real Estate Industry of Mumbai. Our agency has established itself as a leading name in the industry owing to a dedicated team that strives to achieve excellence.
Mumbai an ideal destination where luxury and nature overrule in harmony which provides the best utilization of the space. Navi Mumbai Houses provides you the best living experience in a G+ 15 storied tower "SM Acumen" is the royal residential project in Kharghar, Navi Mumbai. It has an aesthetically designed 2BHK & 3BHK Apartment which justifies the area and presents a beautiful living space with all the luxurious amenities and incalculable facilities. It has been designed for seeking variety, worldliness, and a healthy peaceful environment. SM Acumen is one of the top projects of SM Developers in Mumbai as they cater to the needs and demands of the customers in the most convincing manner. With the powerful foundation of relationship and trust, they create not only homes for the people, but also reinforce them with the walls of warm relation and the strength of trust to achieve a reputation for excellence, unmatched in the construction industry. Navi Mumbai Houses a top-level Real Estate Agency in Navi Mumbai plays a key role in providing quality houses.
A homemade of bricks and four walls is not a home until you share life with your loved ones, We believe the home has to be filled with happiness and love, that's why we have crafted a masterpiece depicting ' togetherness'. SM Acumen is a treat for those who believe in living every moment with more passion and commitment. Spaces are designed to invite a new horizon of possibilities into your life, There are spaces that will encourage you to live moments of joy. There are spaces that will give you a rare chance of sitting alone to explore more of spiritual thinking, There are spaces, which will take you back in time and make you laugh. We invite you to come and enjoy those little extra moments of joy at SM Acumen
Mumbai a city full of springs so Navi Mumbai Houses provides you with a spring full 29 storied with lavish 2 & 3 BHK located in most awaited areas of Mumbai in sector – 35 (G), Kharghar, Navi Mumbai. The spacious 29 storied tower defines spaces as a new landmark in lush green environment and surrounded by serene hills. Filled with luxurious amenities and all the comforts of life is a paradise with clutter-free life. Spring project launched by Paradise Group offers 2 and 3 BHK residences with modern interiors. Sai Spring is the magnificent residential projects clubbing with high-end features to lead a lavish lifestyle and Among the many luxurious amenities that the project hosts are Carom & Chess & Indoor Games, Nine Ball Pool, Video Door Phone, Power Backup, so the ambiance of Sai Spring is serene, calm and peaceful. Navi Mumbai Houses would take immense pleasure to put springs to your life.
The brand new project comes with a pack of surprises for you to explore. The spacious 29 storeyed building defines spaces as a new landmark in a lush green environment and surrounded by serene hills. Filled with luxurious amenities and all the comforts of life with clutter-free life.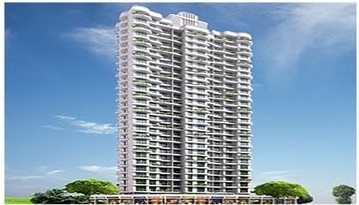 Charming surroundings make living for every family more pleasurable in the middle of lush green attractive trees and divine beauty. Feel the clean and pure air that assures you to be the most unimpeachable of creations. Every apartment of Sai Wonder is a combination of designing and contemporary styling which comes up as the best mixture to make your home the best home to leisure. Navi Mumbai Houses will definitely make you reach your wonderful home. Welcome to a project that is ideal in terms of space and design. Live at the heart of Navi Mumbai surrounded by the serene environs of Kharghar. The homes that are abundant with all the modern luxuries await your arrival.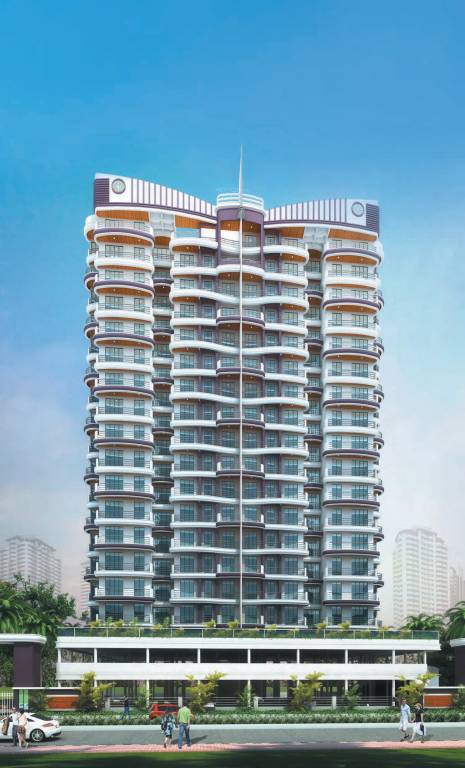 Mumbai a stylized city then Navi Mumbai Houses splashes an eremite, Mountain facing 30 storied Tower "Paradise Sai Solitaire" located in the finest locality of Mumbai in Sector – 35 (H), Kharghar. The project offers 2 and 3 BHK apartments overlooking the panoramic hills, shining tall, facing lush green mountains, Sai Solitaire is the closest you'll come to living in paradise. Launched by Paradise Group, Sai Solitaire, a premium housing project located at Kharghar in Mumbai, and the apartments of these projects are very well built and maintained thoroughly.
The project is also sharing modern equipment and facilities like gym, swimming pool, clubhouse, jogging track, power back up, children's playground area, rainwater harvesting, and beautifully landscaped gardens, firefighting system, solar water heating system, Senior Citizens Park, and much more and all these facilities are sure to keep the residents absorbed in a healthy way of living. When life unveils the best story of high-living to you, you know every dream of your life is just about to come true then Navi Mumbai Houses won't leave a single chance to make your dreams come true.
---
If you want to check more properties in Kharghar then you can visit us here on this URL
https://navimumbaihouses.com/property/search/buy/kharghar/
---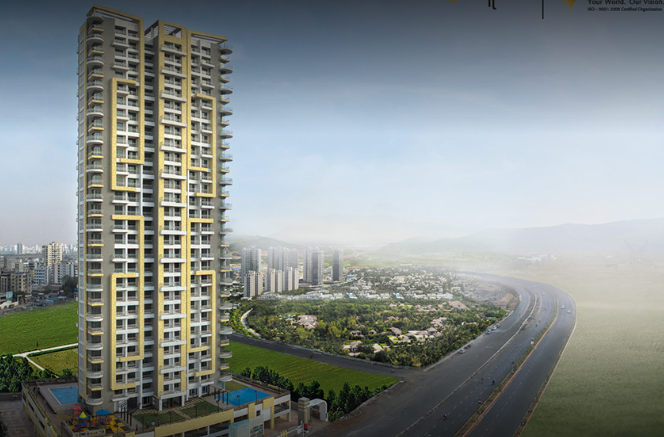 Mumbai a luminous city as Navi Mumbai has been a transpicuous one. Navi Mumbai Houses bring up a 30 Storied Tower with 2 wings and Luxurious 2 & 3 BHK Apartments in the most valuable area of Mumbai in Sector – 35 (D), Kharghar, Navi Mumbai. Every home has been designed like a symbol of happiness and every home was created with modern facilities and amenities, which redefine the meaning of luxury. Being the vast project of Paradise Group's, Sai Crystals, living has a whole new meaning. The lifestyle of residence will enchant with its stunning vistas of the city into a magical realm, a monarch that is real enough to cater to your sense of lifestyle, luxury, and comfort. As they believe in creating constructions with new-age construction technology and the latest designing trends.
Navi Mumbai Houses welcomes you to refine your living standards to thrive a greener and cleaner environment along with convenient facilities to ensure better living of the dwellers. Sai Crystals is an exclusive residential project where one can enjoy luxurious amenities within the confines of their homes. The entire complex is enriched with high-end features that help you to lead a comfortable and luxurious life. The creators have ensured that the project is built in the lap of nature where you can experience the best of landscapes and lush greeneries.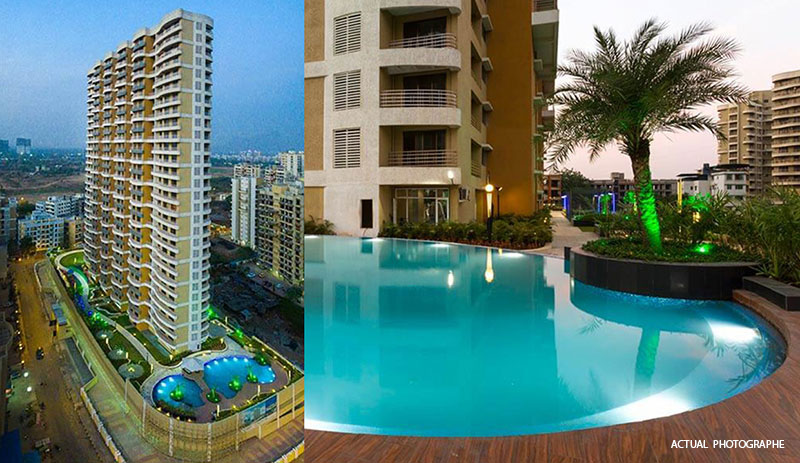 Mumbai has earned altruism and Navi Mumbai is known to be an infinite city. So Navi Mumbai Houses present you "Millenium Empire" a 14 storied luxurious business address that's thoughtfully designed by the esteemed house of 'Bharat Construction'. Situated in the most prestigious node Kharghar as it also said to be the heart of Navi Mumbai.
Millennium Empire is a popular project of Bharat Construction which provides the most loyal and dedicated services to its client. Bharat Construction brings each project with technical and engineering excellence coupled with comfort and convenience that transcends conventional norms and sets the paradigm for quality and perfection.
Millennium Empire, located in Kharghar as the locality has too many landmarks like Central Park, Golf Course, ISCON Temple, proposed International Airport, Best Educational Centers, Hospitals, Banks, Markets and also nearby Kharghar Station. Kharghar Node is well connected with the Mumbai-Pune highway offers you high visibility on the expressway is an added advantage for companies looking for branding.

Follow us on our YouTube channel to get new property updates in Kharghar.
Disclaimer:
The views of this expressed above are for informational purposes only based on the industry reports & related news stories.
Navimumbaihouses.com
does not guarantee the accuracy of this article, completeness, or reliability of the information & shall not be held responsible for any action taken based on the published information.
Also Read
Buy Properties in Navimumbai