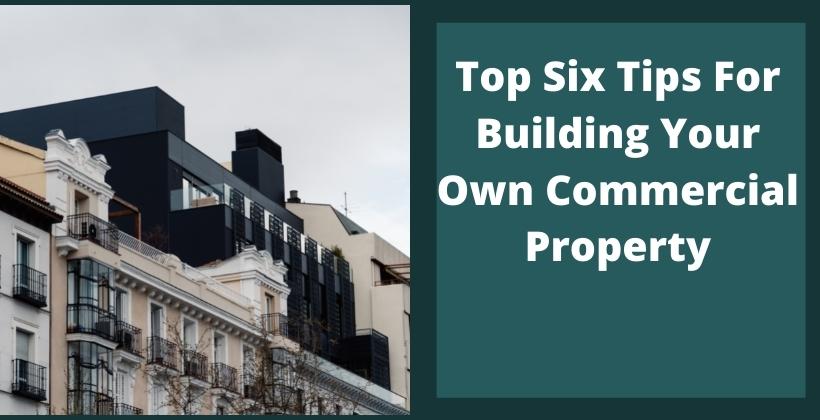 Top Six Tips For Building Your Own Commercial Property
Commercial Property- Do you intend to construct a Commercial Property? If you answered yes, you are undoubtedly aware that it will require a significant amount of your time and money. The basis of how to build a commercial building is having the patience and money to see your project through, as contractor delays and even cost overruns are possible.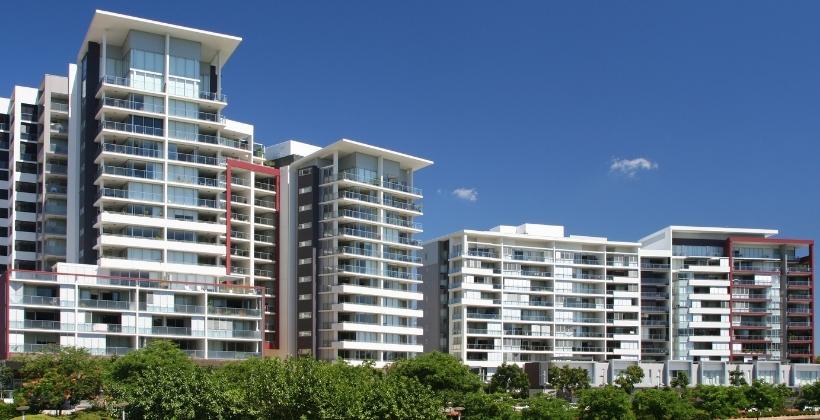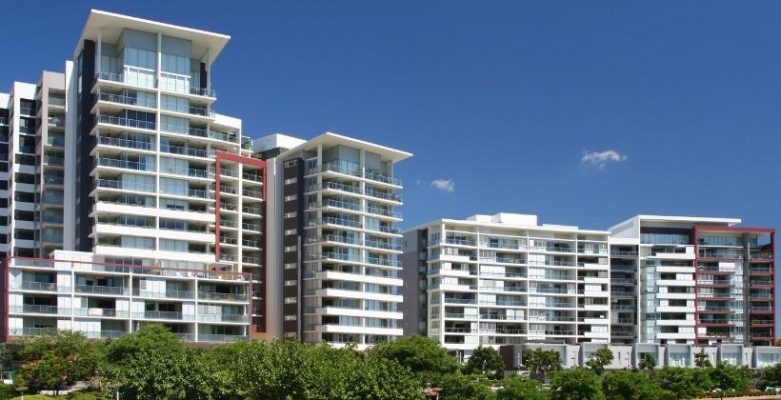 ---
---
Commercial Property-How do you construct a business structure?
Commercial Property-There might be a number of unanticipat occurrences that cause your project to be delayed and cost you additional money. The amount of unanticipated incidents may, however, be decreased with careful planning. Here are some pointers on how to construct a business structure step by step.
Commercial Property- Making accurate financial estimates while constructing a commercial structure
A commercial facility is often larger and requires a significant financial investment from an entrepreneur such as yourself. When starting a commercial property construction project, it's critical to get the financial projections straight on how much money would be needed for the entire project. Aside from building expenditures, there will be charges associate with obtaining government licences for the work, which should be factore into the overall price. To get at the correct financial picture, all little activities must be planned out before beginning the project. Insulation for proper HCAC (heating, cooling, and ventilation) will cost money when developing a business facility.
system (ventilation and air-conditioning) When establishing a business structure, there will be costs associate with decorating the inside, furnishing the premises, and stocking the pantry. Aside from material expenditures, there will be labour charges while constructing a commercial structure. While you should consider the most cost-effective approach to construct a commercial building, do not save on the quality of any basics that will impact the work of commercial property construction and the commercial property itself in the long run.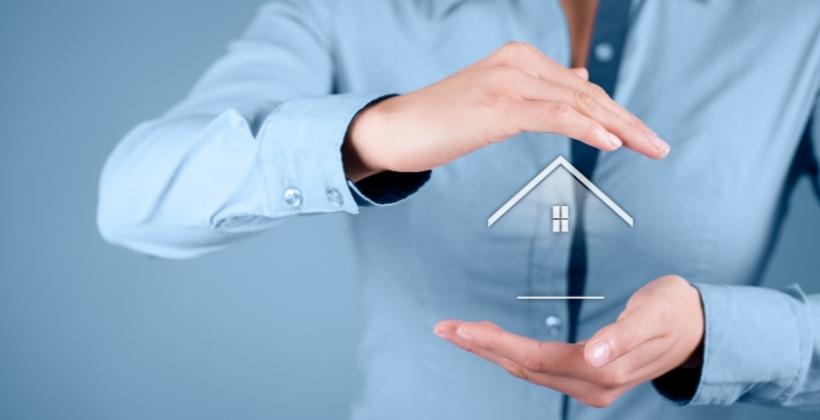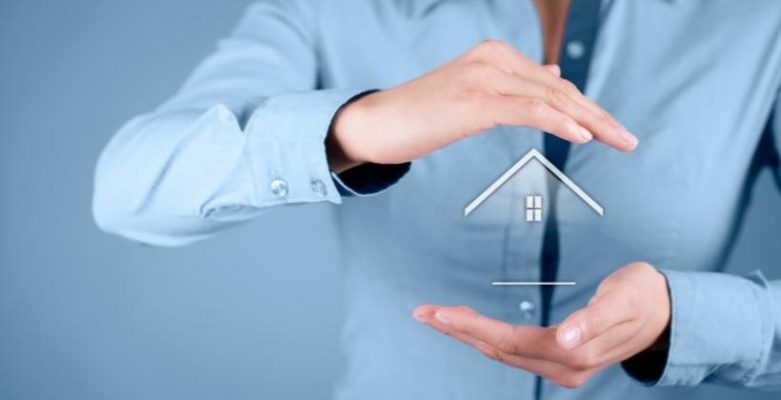 Commercial Property-Obtaining government approvals for commercial construction
Building a commercial building, like any other structure, needs a number of approvals from the government. The number of approvals necessary is steadily increasing. Apart from ordinary licences, environmental clearance is require while constructing commercial property. The government will be more scrutinising when it comes to commercial construction, and all laws must be follow. Can I build a business structure on my property? This is a question you should ask your local municipality.
The rules will differ from one state to the next, and even from one city to the next. Then, inside the city or state, the regulations themselves change throughout time. It is critical to understand all of the permissions that will be necessary when constructing commercial property, as well as all of the applicable zone rules. A personal visit to a local authority, such as the municipality, would be a good idea to learn about the most recent regulations governing how to construct commercial structures.
Commercial Property-Obtaining professionals to construct a commercial structure
You may be an expert at many things, but when it comes to commercial construction, you'll need professionals like an architect and an interior designer. You will undoubtedly want the services of a contractor, and utmost caution should be exercise in selecting one. It's important to learn about their prior projects and whether they have any expertise with commercial property projects comparable to the one you're planning, as well as the sort of commercial property you're planning. Remember,
Your property should be efficient and useful in any form, even a two-story commercial building plan. For that to happen, a professional approach to how to develop a commercial property must be adopt right from the outset, otherwise you risk being left with space that can't be used for anything. A professional interior designer may also assist you in choosing the proper carpet and wall colours to increase staff efficiency. When it comes to commercial property construction, several studies have proven that colours have a significant influence on staff productivity.
Creating a commercial structure: a contingency plan
Because there is a considerable potential of cost overruns in any construction project, it is a good idea to set aside around 10% of the expected expenditures on how to build a commercial building. There will be a loss of work during the transfer from your current setup to the new structure, which should be factor into your plan for how to build a commercial building step by step. Due to unforeseen circumstances, there may be delays in the construction of a commercial building, which will add to the entire cost of construction. These expenditures should not be disregarde while learning how to construct a business structure. A nd they will be borne only by you, the owner.
Obtaining funds to construct a commercial structure
It goes without saying that building a business property will require a significant sum of money. For example, if you want to build a store on your land. How you acquire the money is entirely up to you. But most entrepreneurs choose for bank financing. And getting this portion of the process right, that is, arranging money. Is just as crucial as getting the construction correct. You should talk to your bank about the proposed development, the prices. And the most cost-effective strategy to create a commercial facility.
When constructing a business structure. It is best to start a conversation as soon as feasible rather than waiting until the last minute. The bank may have professionals on staff who may provide an accurate cost estimate for the business building you want to develop. Not only that, but the bank may also recommend additional options for getting the money. Such as a bridging loan or another option.
Environmental safeguards in the construction of commercial buildings
Choose an environmentally friendly construction style when constructing commercial property. Even the process of building must be environmentally friendly. While some parts of construction processes and building types are now cover by local authorities. And adhering to them is a must. Going above and beyond what the law dictates may result in a slew of other advantages. Building a business green building may save money on energy costs and help the environment by including features such as rainwater collection and water conservation. These days, a green building and its owners are highly value. Which may result in positive public relations (PR) for your company.
---
You're looking for Rental Commercial Office Spece in Navi Mumbai we have the best Rental Commercial Office Spece in Navi Mumbai  Like Ready to Move & Nearby possession: https://navimumbaihouses.com/property/search/rent/navi-mumbai-all/
If you want daily property update details please follow us onFacebook Page / YouTube Channel / Twitter
Disclaimer:
The views of this expressed above are for informational purposes only based on the industry reports & related news stories.
Navimumbaihouses.com
does not guarantee the accuracy of this article, completeness, or reliability of the information & shall not be held responsible for any action taken based on the published information.
Also Read
Buy Properties in Navimumbai