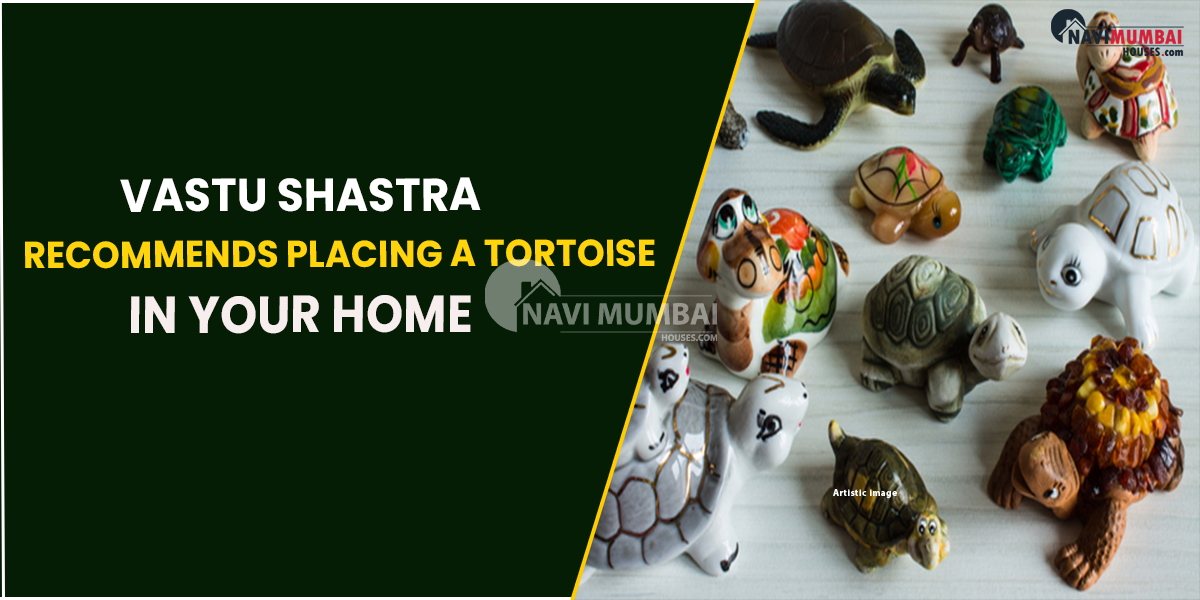 Vastu Shastra Recommends Placing A Tortoise In Your Home
Tortoise In Your Home : According to Vastu Shastra, there are numerous home décor elements that, when used correctly, may be beneficial. Tortoise is one of the Vastu Shastra home décor objects that is highly valued. In this essay, we will go through how to install a tortoise in your home according to Vastu.
According to Vastu, where should you keep your tortoise at home? Is it useful to keep a tortoise in the house? What does the tortoise figure represent? These are just a few of the Vastu Shastra-related queries you could have if you bring home a figurine.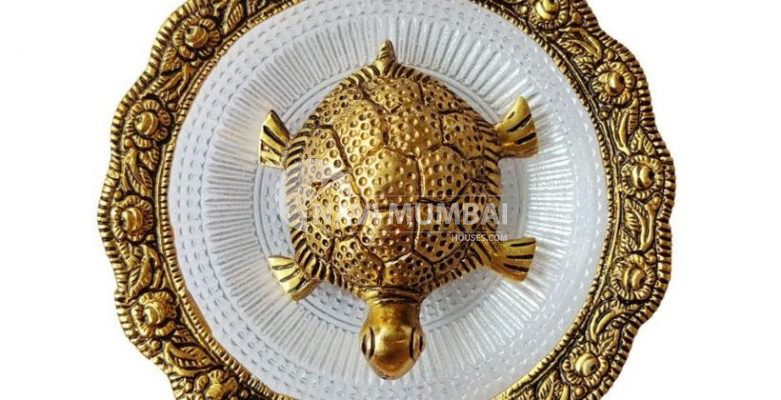 ---
---
The tortoise not only has a unique position in Fneg Shui, but it also has a profound connection to Hindu mythology. During the Sagar Manthan, Lord Vishnu took the form of a tortoise, according to mythology. When suitably positioned, the figure will bring good fortune and excellent sentiments. Here's a look at the many sorts of tortoise sculptures, as well as their placement and advantages.
Tortoise In Your Home: The Tortoise's Vastu Importance
The turtle is said to bring a lot of happiness and success to the dwelling. It administers the north centre of the house with Lord Kuber. As a result, it should always be oriented northward. Because of its advantages, you may also install it on the north side of your workplace.
The turtle is also seen as a protector. Keeping it at the entrance to your house or business will cause it to serve as a shield, shielding you from all bad energy. If you install it at the front door, it will prevent bad energy from entering your house or workplace. Placing sacred serpent turtles in the east direction may help strengthen family bonds.
To avoid any disagreements, it is critical to realise that each turtle figurine has a unique duty. Let us look at the various types and where they should be positioned.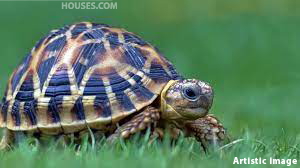 Tortoise In Your Home: Tortoise Made of Wood
According to Vastu Shastra, placing a wooden turtle in the east or southeast corner of your home can eradicate any evil energy. It will also bring joy, good karma, and accomplishment into the lives of your friends and family members.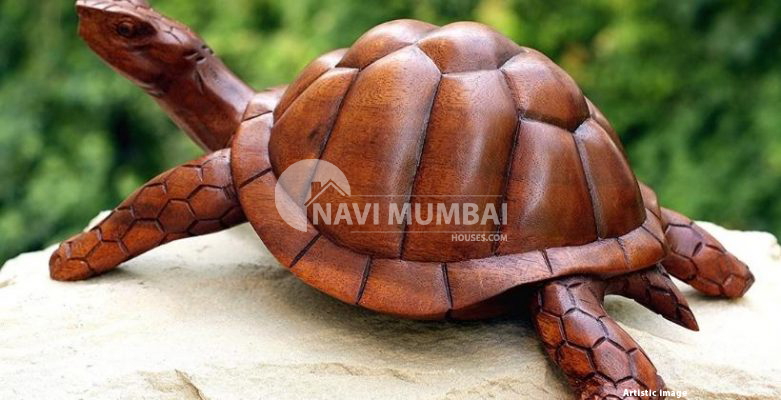 Tortoise In Your Home: female, Tortoise
There are several different varieties of tortoise figurines, one of which is the female turtle, which is said to represent children and family. When you have this turtle in your house, it will assist you in avoiding any family disagreements.
Tortoise Made of Wood
Placing a wooden turtle in your home's east or southeast direction can bring you peace, calm, and fortune. It will also assist to repel any bad energy that arise and attract happy feelings.
The Tortoise's Importance in Feng Shui
In Feng Shui, a tortoise represents knowledge, perseverance, and long life. The black tortoise is one of the four heavenly creatures (one of the foundational principles of Feng Shui). The tortoise's shell denotes protection, while its life cycle represents longevity. A genuine tortoise or a tortoise statue in the yard, according to Feng Shui, encourages longevity and shields your house from harmful energy. Around the house, paintings, pictures, or a piece of tortoise shell encourage knowledge, protection, and long life. A green jade turtle is thought to be fortunate and to boost your life force vitality.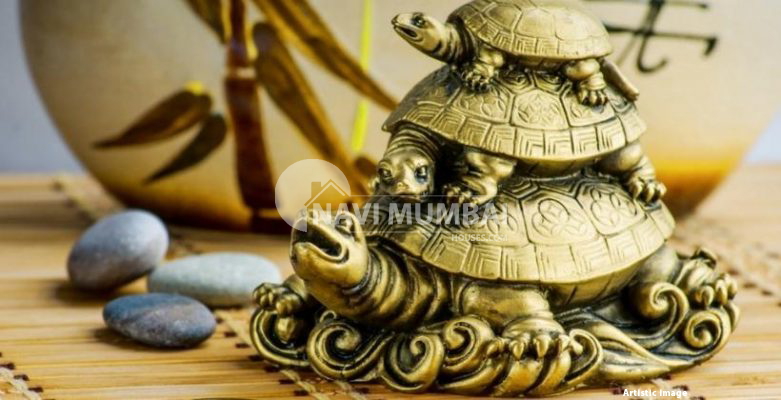 The Best Time to Plant a Tortoise
Tortoise sculptures are most effective when placed in the home on Wednesdays, Thursdays, and Fridays. Choose an auspicious period according to the Panchang (Hindu Calendar) and present it with saffron or yellow flowers.
The advantages of tortoise placement in the home according to Vastu.
The placement of a tortoise in your home according to Vastu attracts positive energy. It bestows excellent health and long life on its residents. It is also believed to keep bad energy at bay. Can help one accomplish their dreams and advance in their careers. Can help with sleeplessness and anxiety if kept in the bedroom. The orientation of the turtle is also critical.
A tortoise is regarded fortunate in both Chinese and Hindu mythology. According to Hindu mythology, Lord Vishnu's second incarnation, the Kurma Avatar, had the appearance of a tortoise. A turtle statue must be kept in water. It can be stored in a glass bowl or plate. Include some water and colourful stones. Keeping the turtle in water multiplies its beneficial properties. This will make it appear wonderful, and according to Vastu Shastra, it will bring peace, harmony, long life, and money into your house. A turtle is said to be particularly fortunate. As a result, it is stated that following Vastu advice might work miracles. A turtle in your home protects you and your family while also keeping your relatives happy.
---
You're looking for Rental Home In Kharghar we have the Best Rental Properties In Kharghar Like Ready to Move & Nearby possession: https://navimumbaihouses.com/property/search/rent/kharghar/
If you want daily property update details please folow us on Facebook Page / YouTube Channel / Twitter
Disclaimer:
The views of this expressed above are for informational purposes only based on the industry reports & related news stories.
Navimumbaihouses.com
does not guarantee the accuracy of this article, completeness, or reliability of the information & shall not be held responsible for any action taken based on the published information.
Also Read
Buy Properties in Navimumbai