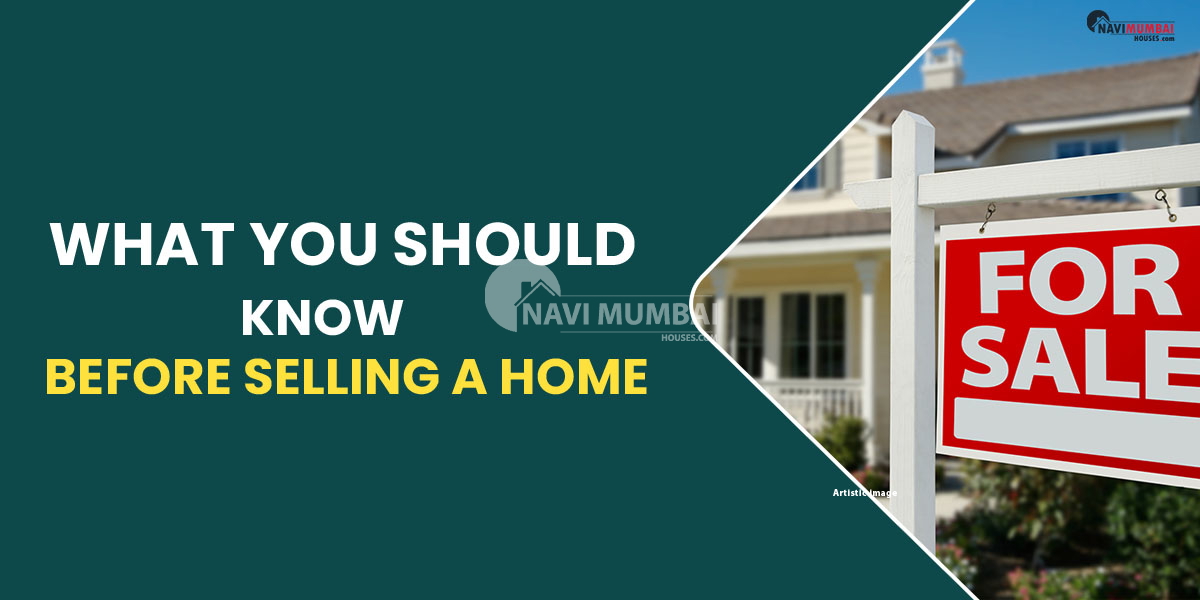 What You Should Know Before Selling A Home
The real estate market is challenging, particularly when trying to sell a house. Finding the precise worth of your house is challenging, and hiring a broker to guide you through the selling process is challenging as well. It's time to add to your comprehension of your motivation for selling by drawing on your knowledge of the neighbourhood real estate market. By doing this, you'll gain a number of benefits, including the ability to set a fair asking price for your home, improved negotiating skills, and knowledge of the ideal selling window, which is the window when your motive for selling permits you to do so (case in point – distress selling).
---
Are you looking for 2bhk flat on rent in wadala?
---
You don't need to delve into great detail, but it would be helpful to understand the key factors that influence a real estate market's upward or downward movement. Speaking with numerous brokers & real estate professionals would greatly increase your knowledge.
Here are some factors to think about when attempting to comprehend your market:
Supply and demand
The real estate market, or actually any market, is split into buyers' and a sellers' market according to the laws of supply, demand, and demand. In a buyers' market, homes typically sell for less money than the seller first anticipated and take longer to get bids from potential purchasers. There is fierce rivalry among current sellers, therefore in order to draw customers and close deals, you might need to start a price war (lower your price several times). In such a situation, there is typically a surplus of housing units for sale compared to the demand for them. When the market is a seller's market, or when supply outpaces demand, you should intervene to sell your home. However, you can frequently discover that you're in a buyer's market and may need to adjust your marketing approach in accordance with the circumstances.
Infrastructure
In general, housing demand rises in locations with ongoing or proposed infrastructure initiatives, whether they pertain to transportation or social issues Perhaps within the next six months your neighbourhood will get metro access, or perhaps a new road corridor is being constructed close by, both of which would greatly enhance your neighborhood's connectedness. All of these prospective developments entice people to buy a house nearby. You could also consider current features. Does your community offer a top-notch social infrastructure with reputable hospitals, schools, and parks? Does it have good access to the city's other key locations? The answers to these queries may have an effect on local real estate costs.
Imminent price reduction
Perhaps prices in the neighbourhood where your house is located have not increased in some time. While some other nearby neighbourhood has had a boom. In addition, there can be some additional infrastructure-related reasons that are causing slowness. If, after speaking with additional people, you come to the conclusion that a price correction is imminent, it can allow you more time to better prepare your sell.
How can I locate information on these subjects?
You have a wide range of resources at your disposal that you can use to carry out your research.
Speak with a broker in your area
A locally based broker can provide you with a thorough insight of your neighborhood's development potential because they are familiar with the local conditions. However, make sure to speak with several brokers.
Whenever you are selling your home, avoid making these mistakes.
Selling a home can be extremely time-consuming and emotionally challenging if you've never done it before. On sometimes, you could feel as though your privacy is being violated when visitors come over, open your cabinets and closets, and poke about. On top of that, they will criticize a place that has definitely become more to you than just four walls and a roof while offering you less money than you think your house is worth.
Using a real estate agent is optional; what to do instead
You've made the decision not to work with an agency. That's okay because there's no reason why it couldn't be done. Selling their own homes is successful for some people. However, keep in mind that finding an appealing selling price requires research on both houses that have recently sold in your neighbourhood and those that are currently on the market. Remember that the majority of home prices include the agent's commission. So you might need to lower your asking price as a result.
You'll be in charge of your own marketing. So make sure to post your house on the MLS in your neighbourhood to appeal to as many potential buyers as possible. You will be the one showing the house & negotiating the sale with the buyer's agent since you don't have an agent, which may be time-consuming, frustrating, and emotionally taxing for some.
If you decide against using an agent. You might choose to hire a real estate lawyer to assist you with the specifics of the transaction as well as the escrow procedure. You can save thousands of dollars by selling your house yourself, even with legal fees. However, if they are there, the buyer's agent will want payment. You'll still have to pay the buyer's agent 1% to 3% of the home's sale price even though the seller will normally cover this expense.
Lack of adequate insurance
Your lender may have required you to have homeowner's insurance coverage. If not, you should make sure you have insurance in case one of your viewers has an accident there and attempts to sue you for damages. Additionally, you should check the property to see if there are any evident dangers and take mitigation measures for them (keeping the children of potential buyers away from your pool and getting your dog out of the house during showings, for example).
Not Adapting to Buyers
Even if it causes you inconvenience, you must allow someone to visit your home. Before each and every visitor, clean and organize the home. A prospective buyer won't be concerned with how clean your house was last week. Keep your focus on the objective despite the challenge.
Selling to Ineligible Customers
Expecting a buyer to produce a letter of pre-approval from a mortgage lender or proof of funds (POF) for cash purchases to prove their ability to pay for the property is more than acceptable. The sale of the buyer's own property can be a condition of signing a contract. Which could place you in a difficult situation if you have a deadline for closing.
Can You Sell a House While Still Owed Money?
You can sell a house while still having a mortgage, yes. The lender holding your mortgage will provide you with a mortgage payoff statement (also known as a payoff quote) throughout the escrow procedure that details the precise amount still owed. The escrow agent will transmit the remaining balance of your mortgage to your lender after your loan closes. Which will pay off your mortgage.
Do I Need to Stage My House?
Home staging can result in faster sales & higher home values. But not everyone needs to work with a pro staging company. Regardless of whether a home sells, a few simple actions like cleaning or decluttering can significantly affect its sale and must be done before relocating.
How much money will I make when I sell my home?
The sale price, agent charges, closing costs, as well as the outstanding mortgage debt all affect how much money you will make. Before ever listing your house, if you're dealing with a real estate agent. You should have a seller's net sheet that outlines what you may reasonably expect to make. Your lender will send you a closing disclosure once you've accepted an offer and are in escrow that specifically states how much money you'll get when your loan closes.
Is Selling Your House for Cash a Good Idea?
The effort and stress of arranging a home, showing it, making repairs, or balancing competing offers can be quickly avoided by selling a home for cash. However, the majority of cash buyers won't pay more than 75% of the home's value, less any estimated repair costs. Although it is simpler to sell a house for cash. doing so comes at a hefty price that must be taken into account.
The conclusion
It's important to learn how to sell a house. Even if you don't commit any of these errors, be sure to emotionally and financially prepare for less-than-ideal conditions. The house may remain on the market for far longer than you think in a weak market. If you are unable to find a buyer in time, you can find yourself attempting to pay off two mortgages. Forced to rent out your property until you do, or, in the worst case scenario, facing foreclosure. You'll go a long way toward putting your best foot forward and attaining the easy, profitable sale that every home seller dreams for, though, if you avoid the costly blunders listed above.
---
You're looking for Homes in Ambivali we have the Best Properties In Mumbai Like Ready to Move:https://navimumbaihouses.com/property/search/buy/aambivali/
If you want daily property update details please follow us on Facebook Page / YouTube Channel / Twitter
Disclaimer:
The views of this expressed above are for informational purposes only based on the industry reports & related news stories.
Navimumbaihouses.com
does not guarantee the accuracy of this article, completeness, or reliability of the information & shall not be held responsible for any action taken based on the published information.
Also Read
Buy Properties in Mahalaxmi