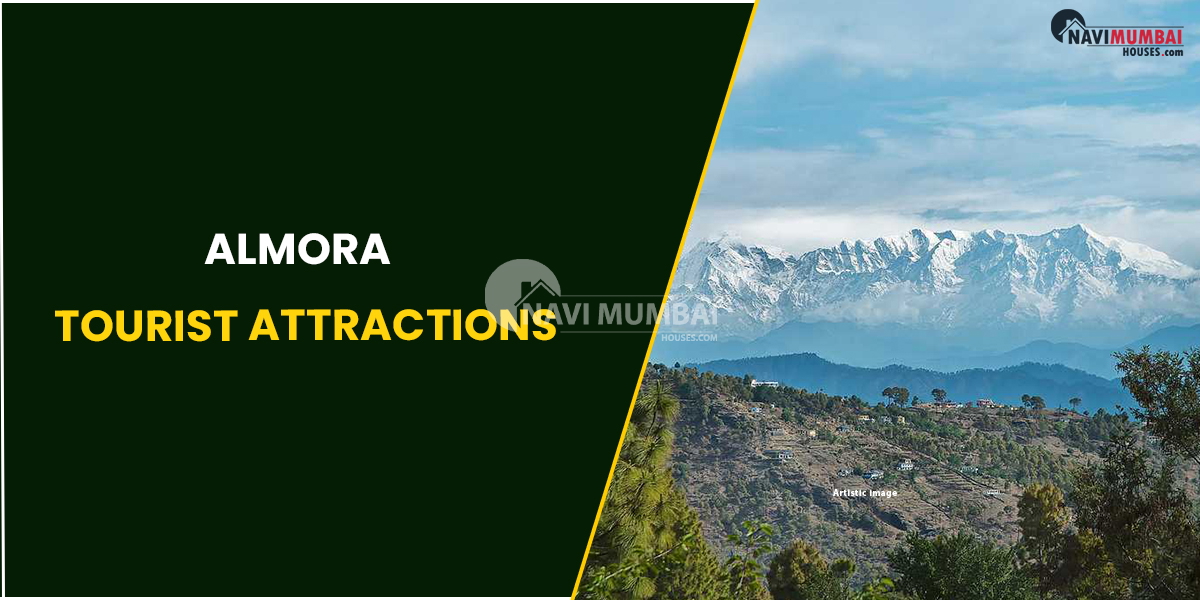 Almora Tourist Attractions
Almora is a town that is incredibly rich in cultural history, magnificent flora, and breathtaking Himalayan views. The fact that Almora offers a wide variety of places to visit shouldn't come as much of a surprise.
Another gem in the state's crown and a great place for a tranquil mountain getaway is the quaint and picture-perfect hamlet of Almora in Uttarakhand. You may enjoy a spectacular view of many revered Himalayan Peaks, including Nanda Devi and Trishul, from the highest elevations in Almora.
The plethora of Almora temples, many of which are hundreds of years old and are renowned for their workmanship, will aid your trip through time. If you want to enjoy an experience that will utterly enthral you, pack your bags and select one of the following routes to arrive here:
---
Are you looking flat for sale in Navi Mumbai?
---
By air: The closest airport to Almora is Pantnagar Airport, which is around 125 kilometres from the city centre. You can take a standard taxi, a taxi cab, or a shared taxi to go to Almora.
By train: Kathgodam, which is 90 kilometres from Almora, has the closest train station. You may take a bus or a taxi from Kathgodam to Almora.
By car: Almora's highways and surrounding areas make accessing the city and its surroundings simple. The distance between Delhi and Almora may be travelled in around 10 to 11 hours by car and 11 to 12 hours by bus. Buses are available that travel directly from Delhi to Almora.
The top 11 attractions in Almora 
Zero point
This is unquestionably one of the significant attractions in Almora, Uttarakhand. To obtain a close-up view of the surrounding snowy mountains, go to Zero Point, a well-liked Almora destination. Along with other well-known Himalayan peaks, Shivling, Kedarnath, and Nanda Devi stand firmly for your photographs so that you may capture their grandeur.
Within the boundaries of the Binsar Nature Reserve, one of Almora's most well-known tourist attractions, tourists may unwind to the sound of singing birds at this viewpoint. 33 kilometres to the north of Almora is Zero Point. Even after parking, it will take two kilometres for you to walk from there to Zero Point.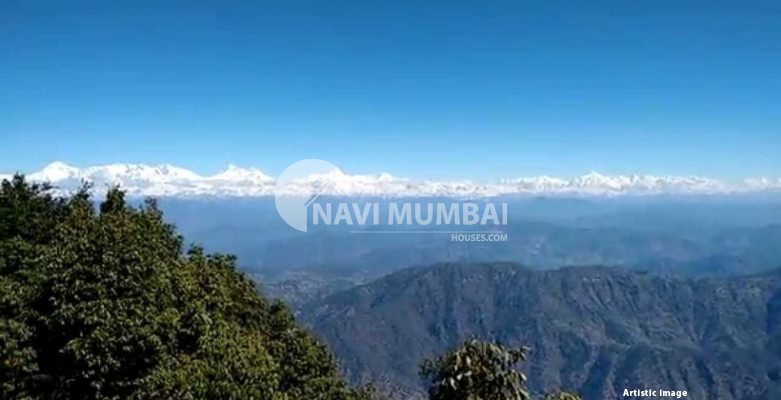 Temple of Jageshwar
It definitely stands out among the other points of interest and is arguably Almora's most notable tourist attraction. One of the treasures that Almora has hidden in its treasury is a collection of almost two hundred temples, all of which can be traced back to the seventh century. Ancient and well-known temples dedicated to Lord Shiva have been built in the Nagara style, which is recognised for its exquisite craftsmanship.
In addition to being one of the twelve Jyotirlingas, this Almora temple is situated all along the Jata Ganga river and is surrounded on all sides by dense forests of oak, pine, and rhododendron trees. The ancient site looks remarkably clean after being washed by the rain. Visit this historic structure as part of your Almora tour if you want to learn more about the past of the town. It is located around 30 kilometres from Almora and is quite easy to reach by automobile.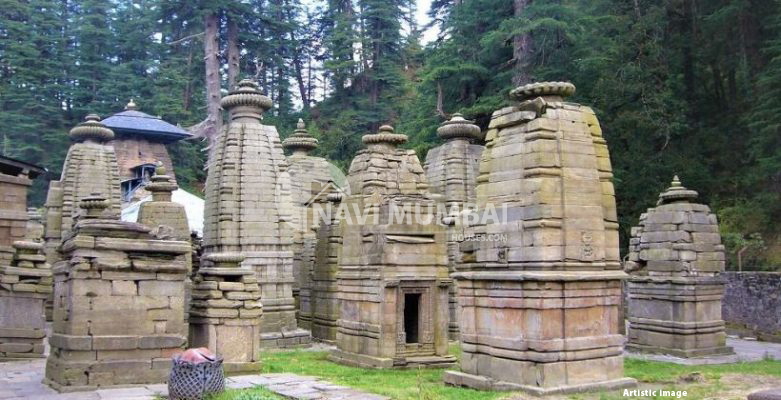 Temple of Kasar Devi
Kasar Devi hamlet, which is adjacent to Almora, is where you can find the Kasar Devi temple. The temple is devoted to Kasar Devi and was constructed in the second century CE. Due to its tranquil ambiance and visual appeal, even well-known individuals like Bob Dylan, Pandit Nehru, and Cat Steven have chosen to spend their holidays at Kasar Devi Village. This Kumaoni town is well-known among believers, but it is also a popular tourist attraction because of its stunning surroundings and serene ambiance. It is only a short five kilometres away from Almora and is easily accessible on foot.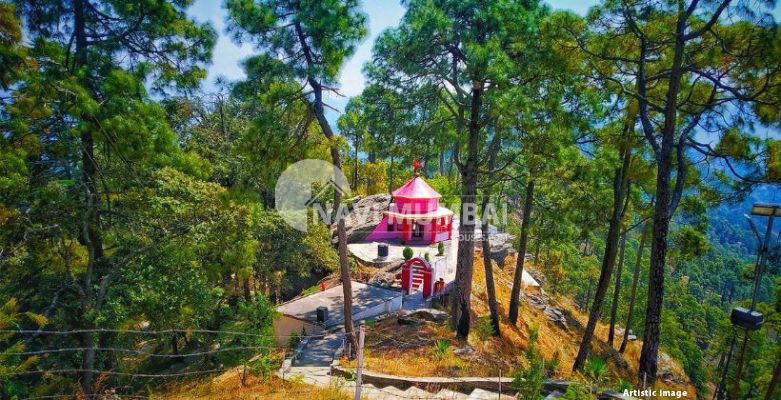 Temple of Chitai Golu Devta
The Chitai Golu Devta Temple, one of the most well-known temples nearby, is recognised as one of the top tourist destinations in Almora. Both the locals and the pilgrims who come to the area place a great deal of importance on the worship of Golu Devta, who is an incarnation of Shiva.
This temple stands out from others due to two unusual features: animal sacrifice and bell ringing. People visit this place in the hopes that God may grant their wishes. This is the reason why there are numerous bells hanging within the temple, ranging in size from the tiniest to the greatest. One of the best things to do in Almora, an Indian city with many ancient shrines, is to take in the architectural splendour of the surrounding temples.
The main entrance to the Binsar Wildlife Sanctuary is 4 kilometres from the temple. It won't be difficult for you to flag down a cab or board the preferred kind of public transit.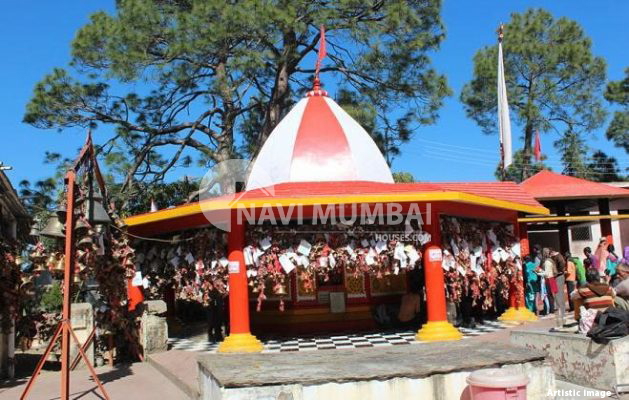 Katarmal Sun Temple
Bring your camera since one of the top tourist attractions in the Almora region is a special sight. Katarmal, a remote community adjacent to Almora, is surrounded on all sides by the Himalayas' untainted natural splendour. In the splendour that surrounds you here, there may be a unique Sun temple that was built in the ninth century. A total of 44 minor temples surround the main temple. From a distance, the entire terrain appears to be endowed with pleasing qualities that make a visit worthwhile. 12 kilometres separate it from Almora. To get to the temple, you may drive to Kosi Village and then trek there for two kilometres.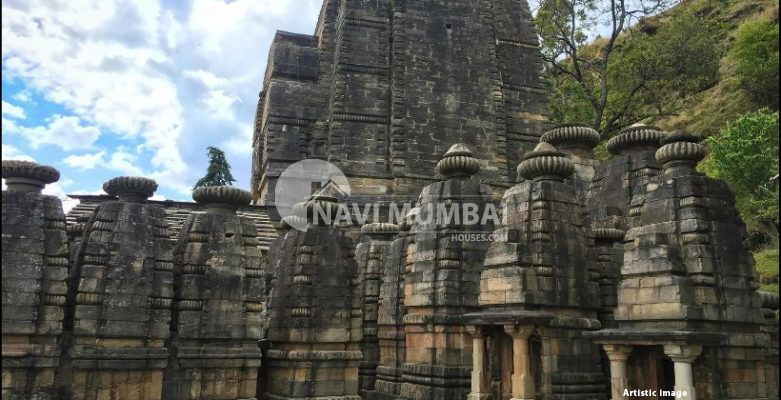 Deer Park
In and around Almora, there are many of interesting places to visit. If you have a love for the natural world and the creatures who inhabit it, you will probably fall in love with this place. Enjoy the sight of a herd of deer frolicking and playing in the lush foliage of Deer Park. You could see a broad range of other animals in addition to deer, including the leopard and the Himalayan black bear. This is one of the nicest places in Almora to unwind and take in the scenery, so you really can't leave without having spent some time here.
Just three kilometres separate the deer park at Narayan Tiwari Dewai from the city of Almora, and it is reachable both by car and on foot.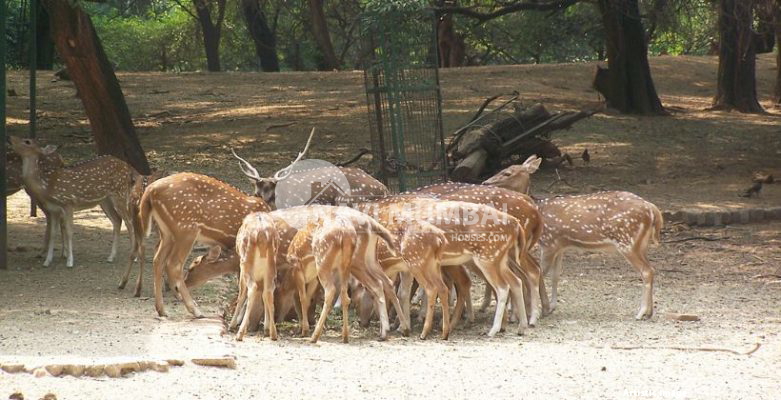 Lakhudiyar
On the banks of the Suyal River, close to the town of Barechhina, lies the archaeological site of Lakhudiyar. You may read in-depth information on the Neolithic Period right here. Lakhudiyar is equivalent to one lakh caves, and these caves are covered in inscriptions and artwork in the colours of black, red, and white. The Neolithic era's social structure is shown through paintings of people and animals. This is a great place to go while seeing Almora if you're interested in antiquities and history.
Spend ten to fifteen minutes touring the location and attempting to picture what life was like for individuals during the Stone Age. Ten kilometres away from Almora, the Almora-Barechhina Road is easily reachable by automobile.
Martola
You should visit this tiny village adjacent to Almora if you haven't had enough of the charming town of Almora yet, which is very improbable given how gorgeous it is. The splendour of Martola's natural surroundings would wow anybody who visited. The beautiful woodlands and well-kept gardens will persuade you to stay here for the rest of your days. It's one of the best places to go exploring in the area around Almora so you can take in the natural beauty of the area and unwind in the warm weather. It's also a great place to enjoy a picnic. Buses run all the way up to Panuwanaula, which is close to Martola, and depart from Almora.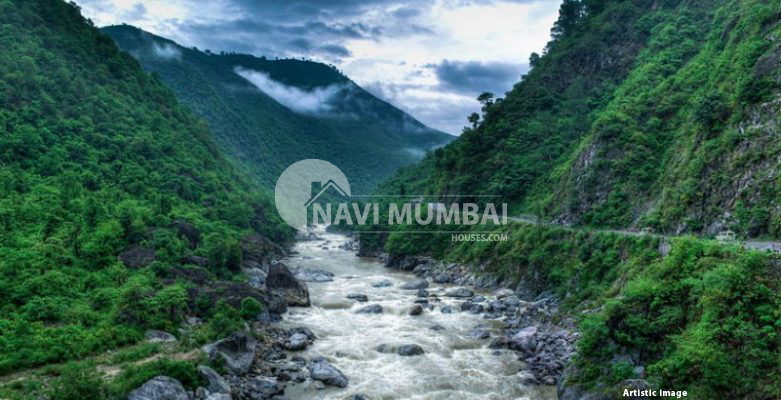 Temple of Nanda Devi
Almora's Nanda Devi Temple is yet another well-known tourist attraction. The temple is held in high regard by both locals and pilgrims that travel to the city. Nanda Devi, commonly known as the "Destroyer of Evil," is a reincarnation of the Hindu goddess Durga. The amazing building known as Nanda Devi is encircled by a wooden canopy and embellished with a special type of stone. In an effort to get Nanda Devi's blessings, hundreds of thousands of pilgrims travel to this ancient temple. It is one of the most well-known sights in Almora and a must-see destination for visitors.
Observe the Nanda Devi Festival, which is celebrated there once a year in September and is greatly revered by the pilgrims that attend it. The shrine is within a short distance from Lal Bazaar and can be reached from the city centre in approximately nine minutes.
Kumaon Regimental Centre Museum
The Kumaon Regimental Center Museum is one of Almora's most popular sights. This organisation was established in honour of the Kumaon and Naga Regiment of the Indian Army. Due to the numerous pieces of military history on display, the location exudes patriotism. There are still many artefacts from the conflict that can be unearthed, such as Chinese weapons from the 1962 combat, abstract representations of the Kargil conflict, and images of historic moments.
The nearest train station to your area is Kathgodam Railway Station, where you may simply catch a cab.
Dwarahat
In the Almora District of Uttarakhand, the town of Dwarahat is renowned for its breathtaking beauty and is frequently included as one of the area's top tourist destinations. This region is set against the gorgeous background of the Kumaon Mountains, which are covered in dense forests. The view from this location, which is 1,510 metres above sea level, is really breathtaking. Dwarahat is home to a variety of ancient temples, including the Dunagiri Temple.
The Pantnagar Airport, which is 112 kilometres from Dwarahat, is the closest airport. If you start from here, you may take a taxi to this town. Bus service from Almora to Dwarahat is also available.
---
You're looking for Buy Home In Navi Mumbai we have the Best Buy Properties In Navi Mumbai Like Ready to Move & Nearby possession: https://navimumbaihouses.com/property/search/buy/navi-mumbai-all/
If you want daily property update details please follow us on Facebook Page / YouTube Channel / Twitter 
Disclaimer:
The views of this expressed above are for informational purposes only based on the industry reports & related news stories.
Navimumbaihouses.com
does not guarantee the accuracy of this article, completeness, or reliability of the information & shall not be held responsible for any action taken based on the published information.
Also Read
Buy Properties in Navimumbai