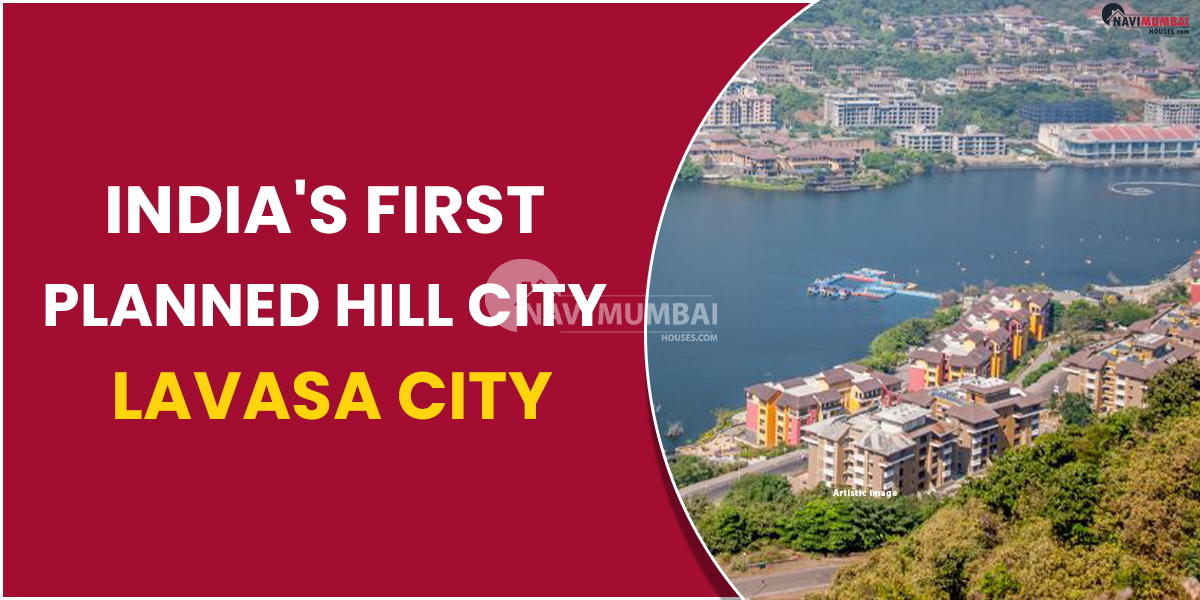 India's First Planned Hill City: Lavasa City
India's First Planned Hill City: About 60 km from Pune lies a city called Lavasa, which was once praised as a hilltop paradise modeled after Portofino in Italy, with its cotton-candy harbor. It would be the first privately built and governed city in the nation. The streets of Dasve hamlet, where the hill city has grown, frequently drew curious tourists and individuals looking for a break from the hustle and bustle of the metropolis. In the process, a tonne of restaurants and coffee shops grew on the promenade overlooking the main lake of the city.
Along the process, it faced criticism for a variety of unfounded reasons. As a result, it had unfinished projects, intermittent trash collection, and poor maintenance. It appeared to be a deserted town. Gradually fewer tourists arrived, and the streets started to appear deserted.
---
Are you looking for ambivali flat price?
---
Lavasa, a Pune Future City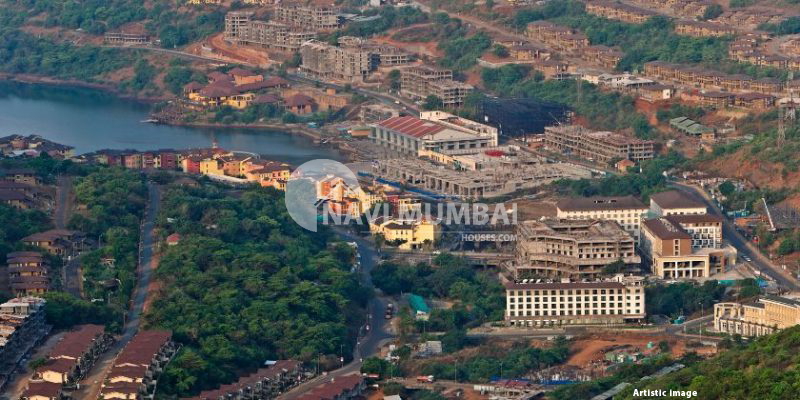 Due to its unique location hidden within the beautiful Western Ghats, Lavasa Pune in Maharashtra is unlike any other hill city in India. Traveling through the monsoon vegetation on a smooth road, one can see a neat, well-organized community. A closer look reveals that Lavasa is missing one crucial element of a residential neighborhood like this—people.
Due to various land purchase conflicts and the lack of environmental permissions during the last 10-15 years, the project—hailed as India's first private hill metropolis—has been facing an uncertain future. It is a ghost town with a little population, empty, ready to move into apartments, unfinished construction, or abandoned buildings.
The people who gave Lavasa their property have been opposing the project for a number of years because they feel that it has stolen their land. Just as people and life in general are vanishing from the ghost town of Lavasa, the affected people and their needs can also be invisible to the authorities.
The early 2000s saw the conception of the Lavasa city Pune project, which was billed as India's first privately-owned hill metropolis. The projected metropolis is situated on 25,000 acres in 18 villages, 50–55 km from Pune. However, as time went on, the project encountered numerous legal problems relating to citizens' trespassing on private property and environmental infractions. The difficulties had an impact, and the initiative slowed down.
Lavasa's History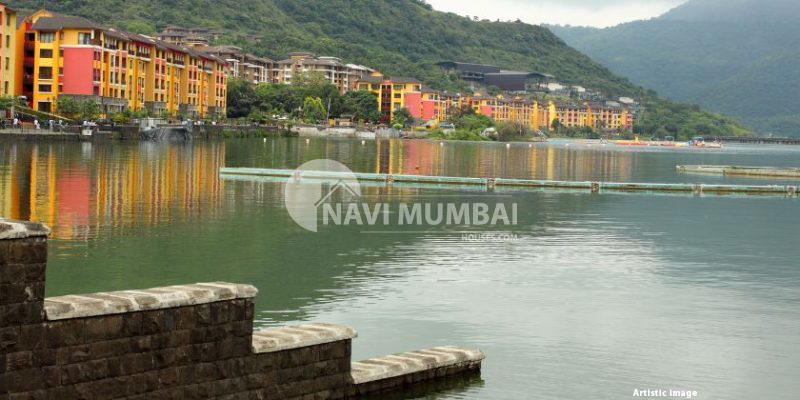 Lavasa was establish in 2000 as the first private hill city in India by industrialist and chairman of Hindustan Construction Company (HCC). He did this in imitation of other private initiatives in the US, such as Seaside, Florida, or the Disney-created Celebration. The township is steadily decaying since his Hindustan Construction Ltd. business is having problems repaying its debt of 4,150 crores ($610 million). Neglected bright red and yellow buildings that once had a Mediterranean shine have lost it. On the cobblestone streets and stone bridges, moss is beginning to sprout. A few sidewalks are ageing.
Lavasa City is home to top-notch academic facilities, eco-friendly companies, exciting travel and hospitality sites, and lavish residential buildings. According to modern urbanism's guiding ideas, it was create. Residents of Lavasa can peacefully cohabit with nature when they live, work, learn, and play thanks to the healthy natural environment there. In Lavasa city, there should be more than 25,000 lakeside residences and resorts as well as more than 50,000 jobs. Long-term inhabitants of Lavasa will have a variety of housing alternatives and employment opportunities to select from. Kullu, Shimla, and Ooty are a few additional well-known examples of hill cities; they were all constructed during the British Raj.
The organization behind the Lavasa project is HCC India. The Lavasa master plan has already won three prestigious international prizes, despite some individuals disputing the site's ownership. Lavasa ensures top-notch infrastructure and roads in addition to the most recent technologies and cutting-edge connectivity. One of Lavasa city's five entrances has been built along the Chandni Chowk-Pune route. The first phase of Lavasa Hill Town is being construct and will be complete in December 2009. The Fortune Select Dasve Hotel is open right now at Lavasa and Dasve.
Lavasa is a ghost city—why?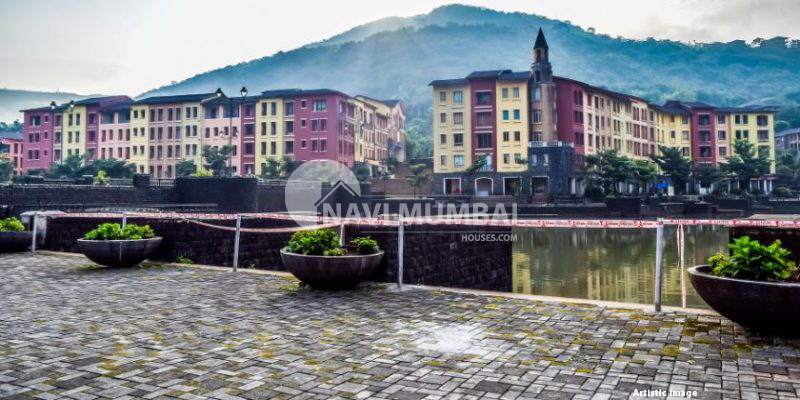 The usage of water resources, environmental harm, inquiries into the company's land purchase, and other problems all engaged the city.
An order from the Ministry of Environment and Forests required that construction cease for a full year, from late 2010 to nearly all of 2011. To support the claim that the project lack the require licenses, another order to halt construction was issue at this time. At this point, cash flow started to slacken and investors withdrew from stock markets because of concern that they would lose money as a result of the government's engagement in the project.
Lavasa is a historically incorrect pastiche that has absolutely no place. A context-free Never land, devoid of all the romance and mystery.
Visits to Lavasa serve as reminders of our need for humility and serve as a sobering reminder that while money can construct cities, it cannot give them the souls that sustain them. Lavasa's story serves as a warning against human arrogance and a reminder that while it may be easy to build a perfect metropolis, it is practically impossible to buy its soul. It is a story about an economic or environmental nightmare.
There is more wrong with Lavasa than just poor financial choices. It is the contempt for the notion that cities are more than just clean structures and well-planned neighborhoods. These living, breathing organisms are born from and sustained by the humanity that resides within them, along with its flaws, economic injustices, the diversity of people who choose to call them home, the history they bear witness to, and the tales that form the basis of the legend that gives them life. Things that Lavasa's ambition and fortune were unable to provide.
How can you go to Lavasa from Pune?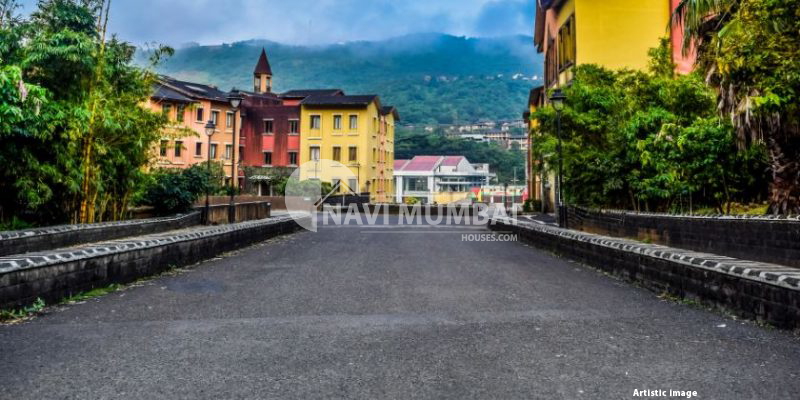 Lavasa Mumbai cannot be access directly by train or by air. The most pleasant mode of transportation is driving. It is frequently advise to take a taxi or drive you to Lavasa. There are two train stations: Pune, which is around 65 miles away and Lonavala, which is about 23 km from Lavasa. When you arrive, you can hire a taxi to take you from Lavasa to Pune. Lavasa is about 65 miles from Pune Airport, whereas Mumbai Airport is 193 km far. The Pune airport is a preferable option because it enables early access to Lavasa. To get to your location, you can plan to hail a taxi outside the airport.
What are Lavasa's Major Tourist Destinations?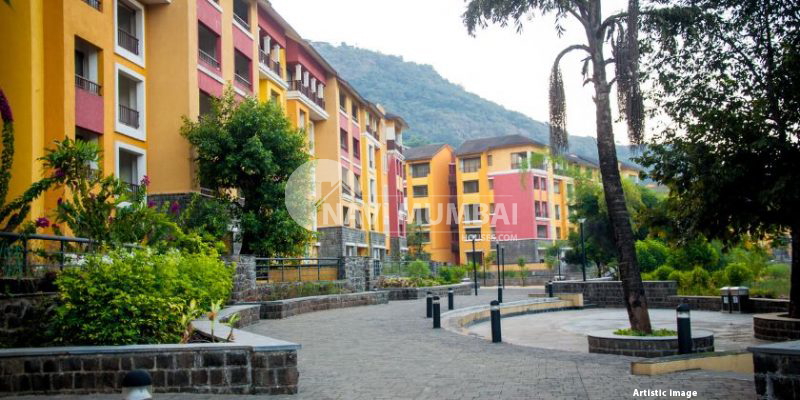 Lavasa, a well-known hill town, is well-known for its tourism attractions. Popular tourist attractions include Temghar Dam, Babe Ghat Viewpoint, Lakeshore Watersports, Tamhini Ghat, Devkund Waterfall, and numerous others. The Temghar Dam is the best place to view the most magnificent blending of man-made and natural wonders. Lavasa Lakeshore Watersports offers a variety of Lavasa Watersports, such as kayaking, pedal boating, a luxury cruise, jet skiing, bumper boats, water volleyball, etc.
One of the most stunning landscapes that Babe Ghat is known for offering are the Sahyadri Mountains. Babe Ghat is regard as one of the best spots for bird watching. Devkund Waterfall is a secret gem that offers a refreshing experience. Adventure seekers and those who appreciate the outdoors will both enjoy being here. The long journey that leads to the beautiful views of tall mountains and a lush valley on this Ghat is well-known.
The Best Places to Eat in Lavasa City
Even though Lavasa Maharashtra is well known for its tourism destinations and activities. Understanding about its illustrious eateries would be more interesting. If you're looking for a place to appease your hunger after a long, hard day, you will come across various eateries in Lavasa throughout your trip here.
Lavasa city offers a wide range of ethnic dining options. A wide range of cuisines are serve in many cafés, dining rooms, and restaurants, especially South Indian fare including regional specialties and Maharashtrian. From young children to senior folks, it offers a diversity of cuisines and food that appeal to travelers. Orient 8, Chor Bizarre, and The All American Diner are some of the city's most well-known restaurants.
The Abandoned town is Becoming Worse
Up until a few years ago, Lavasa served as the location for events like motorcycle or antique car rallies. Nowadays, the town only sees a trickle of visitors, especially on the weekends when youngsters and families travel from Pune or other cities for day picnics.
There are several signs across the community that it is declining. There are incomplete and abandoned buildings all across the city. For instance, Lavasa's historic Fortune hotel recently closed its doors. The site's thousands of square meters are only briefly guard by a few security personnel.
Many former habitations have suffered a similar fate. There are overgrown grasses, poorly maintained roads, and abandoned boats tied at one of the lake's corners in Lavasa. Which was built around it. The majority of the still-under-construction buildings leave their building materials unmanaged and unprotected.
Some people are still looking for a way to rescue the life savings they put into the project, though. For instance, the Prime Minister's Office (PMO) received a petition from hundreds of people who had purchased real estate in Lavasa in June and July of 2019. Some people even made online petitions to save the project.
The city is a failure because the plan was wrong from the beginning. There were inherent accessibility and connection issues because of how isolated the region was. Environmental violations also caused a great deal of problems. Numerous ecological transgressions in the project have been brought up, including the indiscriminate clearing of hills. The construction of buildings too close to water sources, and the forced confiscation of tribal members' land.
Prospects for Lavasa City
In a hugely competitive bidding with a modified resolution plan, Darwin Platform Infrastructure Ltd. (DPIL) purchased Lavasa Corporation, India's first privately developed smart city close to Pune. The Lavasa Committee of Creditors voted in favor of the DPIL plan with a majority (CoC).
The Mumbai-based Darwin platforms infrastructure company, a part of the Darwin group of companies, purchased Lavasa City for around Rs. 1,814 crores.
Why is this city being purchased by Darwin Platforms?
If Lavasa City is a failing smart city project, you might be wondering why Darwin Platforms Infrastructure Limited is investing a sizeable sum of Rs. 1,814 Crores in this city. Well, if you read carefully, you undoubtedly saw that Lavasa was never finished; it is an unfinish city that was delayed but never abandonee, and despite the fact that the bulk of its investors suffer losses on the project, they still anticipate making money when this city is complete.
Because of its imperial splendor, Lavasa city used to be the envy of many. The dream project, however, was unable to get off the ground in its entirety due to ineffective management and environmental regulations. Attempts are currently being made to save this ambitious smart city project. Which if successful, may pave the way for many more around the nation.
---
You're looking for Rental Properties in Thane West we have the Best Rental Properties in Thane West like Ready to Move & nearby possession: https://navimumbaihouses.com/property/search/buy/thane-east/
 If you want daily property update details please follow us on Facebook Page / YouTube Channel / Twitter
Disclaimer:
The views of this expressed above are for informational purposes only based on the industry reports & related news stories.
Navimumbaihouses.com
does not guarantee the accuracy of this article, completeness, or reliability of the information & shall not be held responsible for any action taken based on the published information.
Also Read
Buy Properties in Kharghar