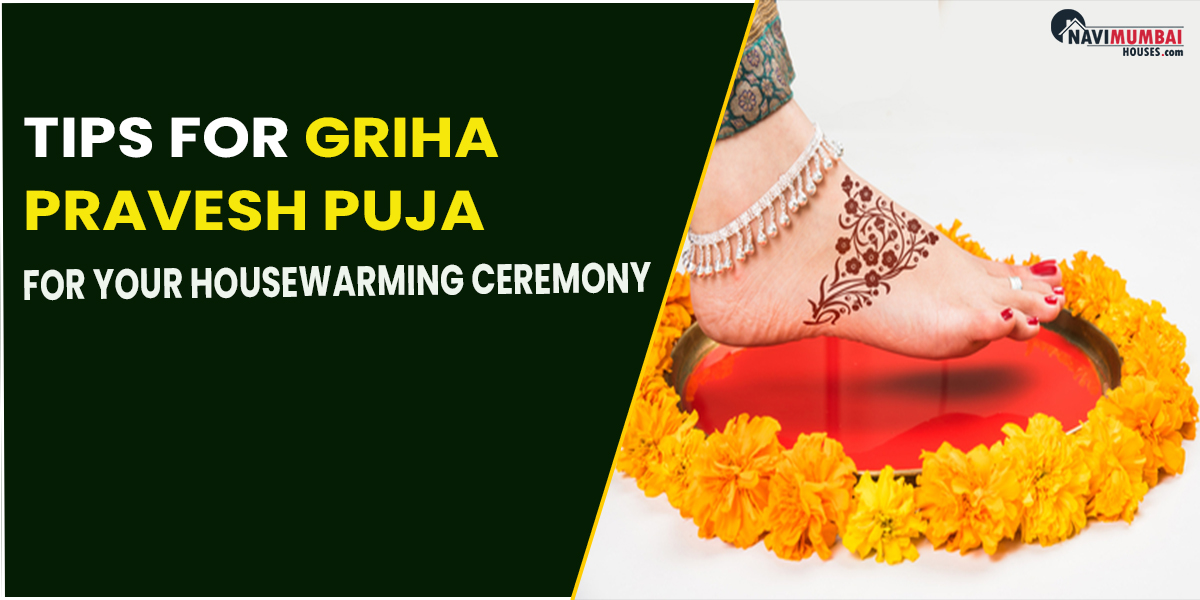 Tips For Griha Pravesh Puja For Your Housewarming Ceremony
Purchasing a new house is the start of a new chapter in one's life, and who wouldn't want to begin it on an auspicious day and welcome favourable energy into their home? Griha Pravesh puja, also known as a housewarming ceremony, is a Hindu act of devotion performe before moving into a new home to safeguard it from negative energy. However, in order to reap the benefits of Griha Pravesh pooja, you must keep certain Griha Pravesh dos and don'ts in mind to guarantee that your new house delivers wealth and good health to the family.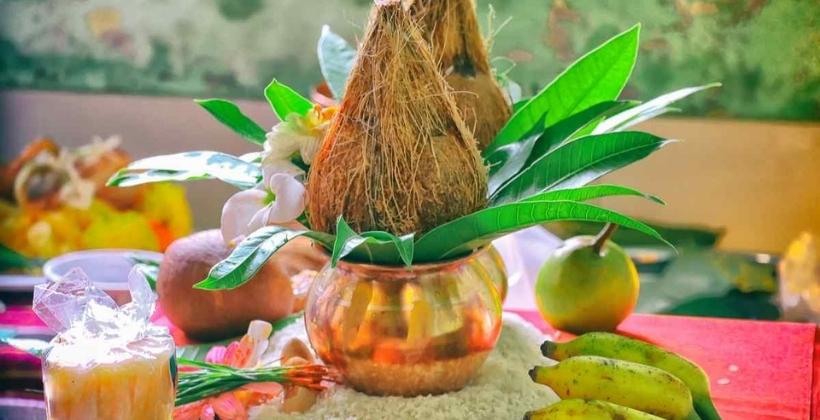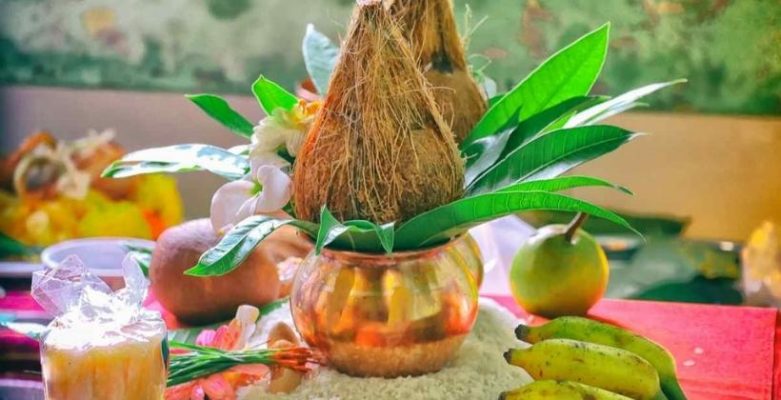 ---
---
Once you've decided on a day for your griha pravesh muhurat, it's time to start planning your griha pravesh pooja. Check out the Griha Pravesh pooja suggestions and vital Griha Pravesh do's and don'ts before moving into your new home.
Housewarming Ceremony : Griha Pravesh Puja
Griha Pravesh has numerous additional names in other languages. In Hindi, the celebration is known as Griha Pravesh, Griha Pravesham in Telugu, a housewarming in English, and Grihoprobesh in Bengali. Griha Pravesh Puja is a very spiritual ceremony performe to obtain blessings from the Indian Gods and Goddesses in order to protect the home and fill it with positive energy.
 This ritual should be done on an auspicious day and before moving into a new home; it is an important part of the Griha Pravesh dos and don'ts. Consider the following Griha Pravesh dos and don'ts before the housewarming ceremony.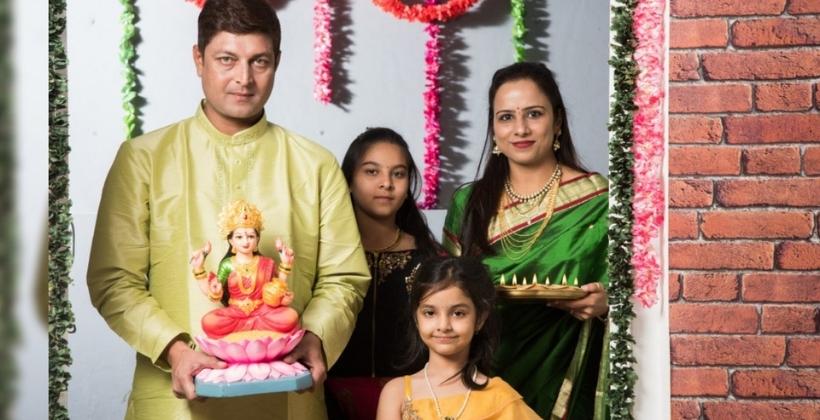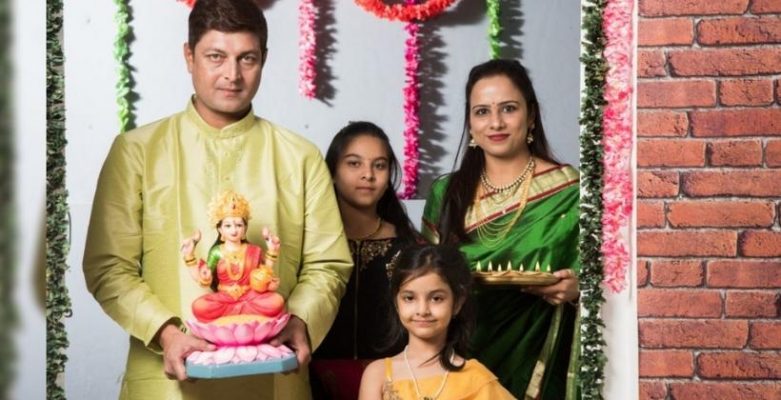 Housewarming Suggestions: Griha Pravesh Puja Dos Tip 1: Move when the building work is finish.
The most important aspect of Griha Pravesh puja is to move into the new house only when the construction is complete and the house is ready for occupancy. Before settling on a day for pooja, ensure that the house is complete with all key fixtures such as doors, windows, wall paint, and electrical connections. It is also recommende that you sleep in your new house with your family on the night of the puja day.
Tip 2 for Griha Pravesh Puja: Decorate the entryway for Griha Pravesh Puja.
Before the ceremony, decorate the main entrance. The main door or main house entrance serves as a gateway not just for individuals but also for good health and success. As it is the major face of Vastu Purush and is known as the Simha Dwar, it is one of the most important portions of the home and should be ornamente with flowers. Make a rangoli at the door and religious symbols like a swastika or Goddess Lakshmi's feet to make your main entry friendly and appealing.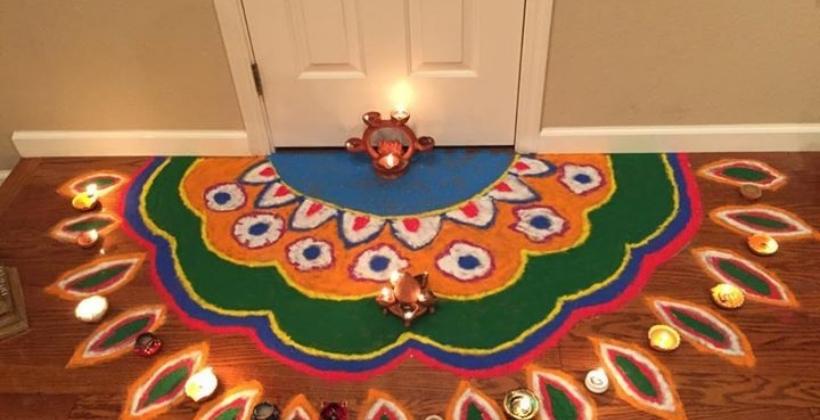 Tip 3 for Griha Pravesh Puja: Create a Mandala for Griha Pravesh.
A mandala painting should be done during the housewarming ritual to summon all the deities and planets and request their blessings.
Housewarming Ceremony: Griha Pravesh Puja Tip 4: It is good to break a coconut on Griha Pravesh.
Before entering the house, break a coconut at the entryway; it is thought that the process of cracking the coconut sanctifies the dwelling and eliminates any obstacles from your path.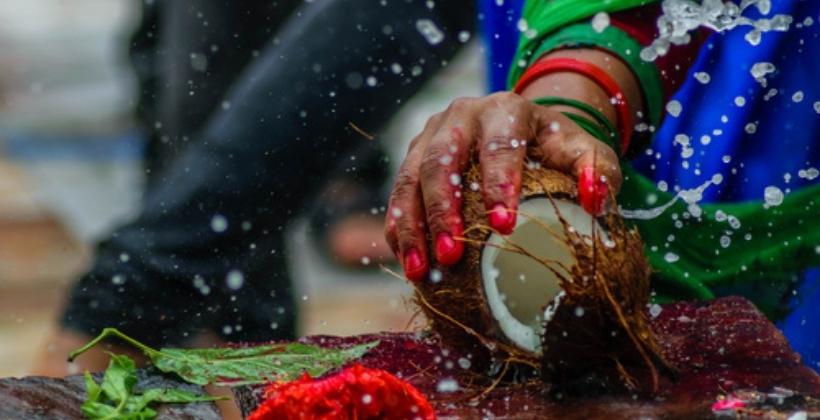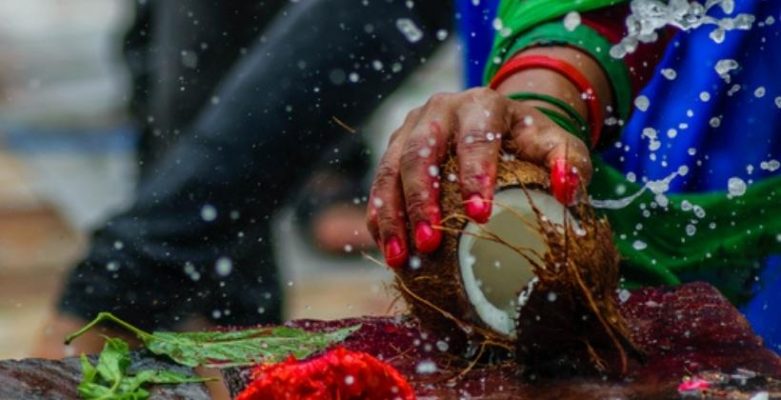 Tip 5: Clean the house before doing Griha Pravesh Puja.
To welcome the god and their blessings into your new home, it is important to properly clean the house before to the Griha Pravesh puja. Clean the floor with salt water to remove any bad energy and to cleanse the house before puja.
Housewarming Ceremony: Griha Pravesh Puja Tip 6: Enter with the right foot first.
You must enter the house on the proper foot to bring in riches and good fortune. So keep this easy griha pravesh tip in mind as you enter the house on the day of griha pravesh puja.
Tip 7: Mango leaves and lemon string for Griha Pravesh Puja
During the griha pravesh puja, a string consisting of mango leaves and lemons is place on the entrance gate. Mango leaves are employe because they have the ability to absorb negative energy.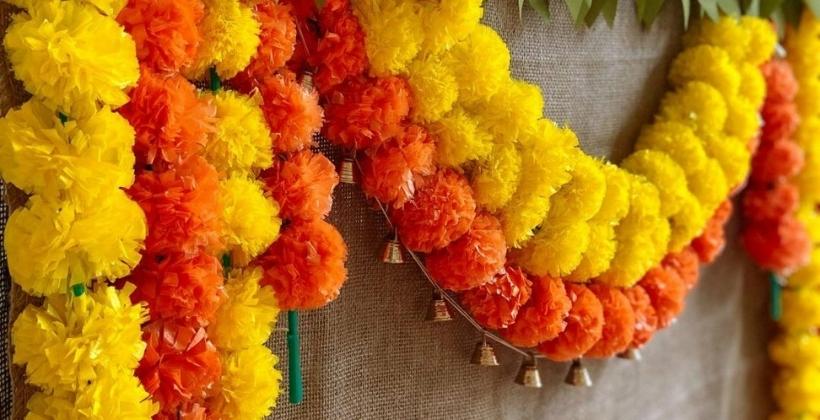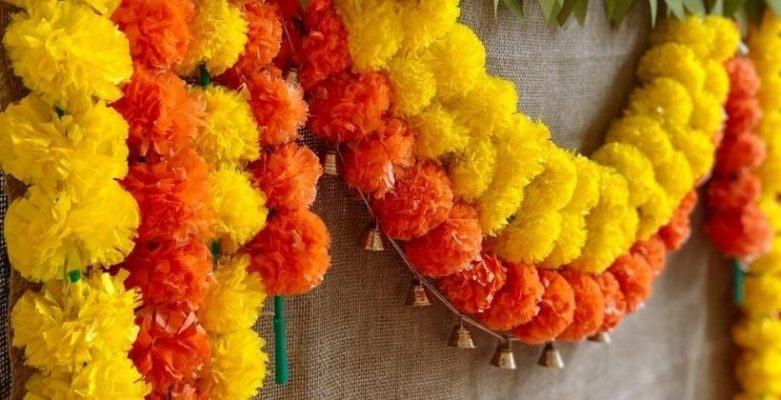 Housewarming Ceremony: Griha Pravesh Puja Tip 8: Construct a temple in your home.
On the day of Griha Pravesh puja, build a temple in your home. According to Vastu, the temple should be located in the northeast corner of the house, and the images and idols of Gods should be place in the east-facing direction of your home.
Housewarming Ceremony: Griha Pravesh Puja Tip 9: During puja, play a Shankh.
A Shankh should be blown enthusiastically during puja rites because it is recognise for spreading uncomfortable vibes.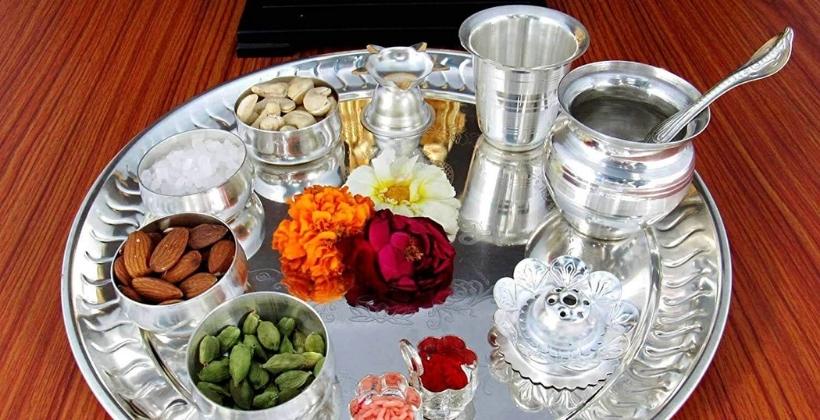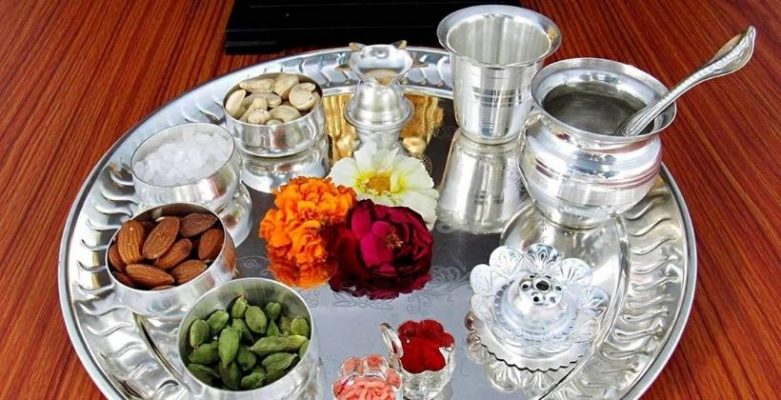 Housewarming Ceremony: Griha Pravesh Puja Tip 10: Plan a peace havan and puja.
Before moving into a new home, do a havan, followed by Ganesh puja, Vastu Dosh puja, and Navgraha Shanti puja to cleanse the energy and infuse the dwelling with pleasant vibrations. Carry the havan Kunda or the havan jar into each room; the havan smoke contains therapeutic components that eradicate any negative energy.
Tip 11 of Griha Pravesh Puja: Boil milk to bless the new residence.
Boiling milk on the day of the housewarming ceremony is another essential Griha Pravesh ritual. On Puja day, it is thought that boiling milk brings wealth to the home. The lady of the home must boil the milk in the new house's kitchen, using a new equipment. The rice is then added to the boiling milk to make sweet rice prasad, which is serve during the pooja rites and subsequently distribute to everyone.
Tip 12: Plan meals for the priests following the Griha Pravesh Puja.
After the Griha Pravesh pooja, you should properly feed the priest, request his blessings, and offer meals to everyone and accept their well wishes.
1. Don'ts during Griha Pravesh Puja 1. Do not move into the house during Holi.
2. You should not keep the home closed up overnight on the day of the Griha Pravesh puja. To invite heavenly protection, you must light a candle.
3. Do not leave the home empty, and fill it with all the necessary objects within three days following the Griha Pravesh puja.
4. The housewarming ceremony should be avoide if there are pregnant women in the household or if a family member or close relative has died.
Because Griha Pravesh Puja is only conduct once for a property. It is critical to pay attention to every detail to ensure the entire event is carry perfectly. The following items are necessary for the ritual to guarantee the Griha Pravesh puja is done peacefully:
Pooja will be performe on Lord Ganesh and Goddess Laxmi's idols.
·

        

A Kalash, is a pot of water or milk.
·

        

Incense sticks, fruits, sweets, turmeric, flower petals, and flowers are all necessary pooja goods.
·

        

To conduct havan, you will need a havan vessel, wood, desi ghee, and havan powder.
·

        

Do not bring furnishings into your new home until the Griha Pravesh puja or house warming ceremony is over.

What are the benefits of performing Griha Pravesh Puja?
·

     

The Griha Pravesh puja shields the dwelling from evil gaze and attracts positive energy.
·

        

Bestows prosperity, good health, and good fortune on the family who lives in the dwelling.
·

        

With heavenly vibrations and a beautiful ambiance, it purifies and spiritualizes the surrounding and surroundings of the house.
·

        

It aids in the removal of any hurdles encountered on one's new path.
·

        

The Griha Pravesh puja assures that the deities and the nine planets safeguard the home and the owner from any unfavourable happenings.
Housewarming Ceremony: Vastu Tips For Your Home
·       Some minor modifications to your home might help you remedy Vastu faults. So, if your new home is not Vastu compliant, here are some simple yet effective ways to repair the Vastu for home without requiring any rebuilding.
·

        

Hanging green-colored landscapes or paintings towards north stimulates development and new prospects.
·

        

Overhead beams should not be installed immediately over the bed. As an alternative, you may attempt a fake ceiling.
·

        

Maintain an open and expansive centre of the house; a congested place is a primary source of bad energy.
·

        

According to Vastu Shastra, the children's room should face southwest.
·

        

The colour green represents growth, serenity, and harmony; thus, add house plants to your home to create positive energy.
Here are some basic and important Vastu suggestions for your house entrance:
 The home entrance door should be the largest door in your house.
·

        

According to Vastu, build a few stairs at the entry so your home is not on the ground level.
·

        

Use high-quality wood for your front door.
·

        

To avoid money loss, build a stone or wood threshold in front of the main door.
·

        

Because good possibilities are welcomed, create a simple nameplate that is easy to see.
·

        

Place a trash can away from the main door.
·

       

Door should not be located near the wall's entrance.
·

        

Installing a black door may attract bad energy.
·

        

Make certain that your main door does not face another primary entry to your property.
Final Thoughts on Griha Pravesh Puja
To summarise, while moving into a new home, there are various things to consider. Such as selecting an auspicious day, ensuring that the building work is complete, and doing the griha pravesh puja while keeping all necessities in mind. In order to ensure positivity and goodness.
So, here is our list of Griha Pravesh puja dos and don'ts to keep in mind when doing the Griha Pravesh puja. All of these Griha Pravesh ideas and guidelines will counteract the negative consequences and provide spiritual joy to the home and its inhabitants.
---
You're looking for 3BHK Rental Home In Kharghar we have the Best Rental Properties In Kharghar Like Ready to Move & Nearby possession: https://navimumbaihouses.com/property/search/rent/kharghar/3BHK/
If you want daily property update details please follow us on Facebook Page / YouTube Channel / Twitter
Disclaimer:
The views of this expressed above are for informational purposes only based on the industry reports & related news stories.
Navimumbaihouses.com
does not guarantee the accuracy of this article, completeness, or reliability of the information & shall not be held responsible for any action taken based on the published information.
Also Read
Buy Properties in Navimumbai