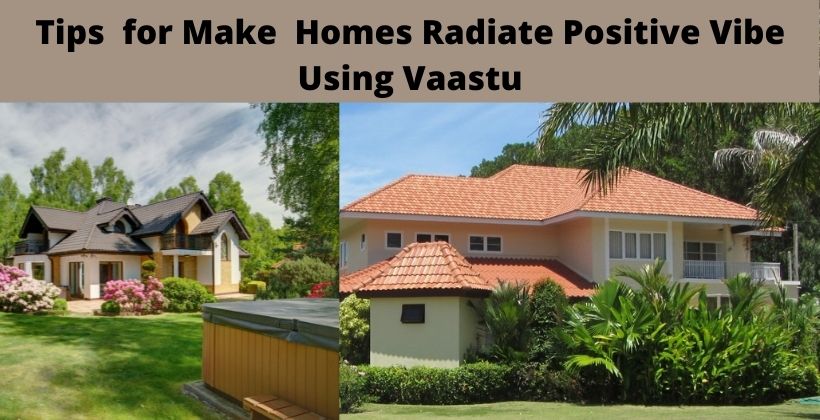 Tips for Make Homes Radiate Positive Vibe Using Vaastu
Vaastu in every area of the house to create balance into the home environment
We  all desire a house that radiates positive energy and brings happiness to our families. Vaastu Shastra is an ancient architectural discipline that lays out a number of laws that may be used to make our homes more luminous.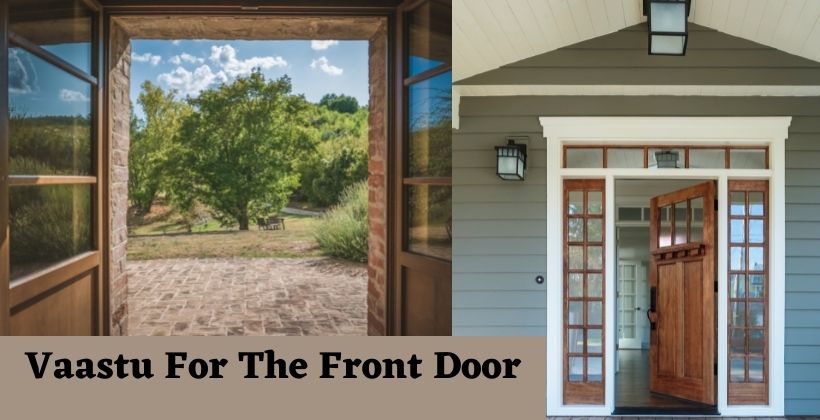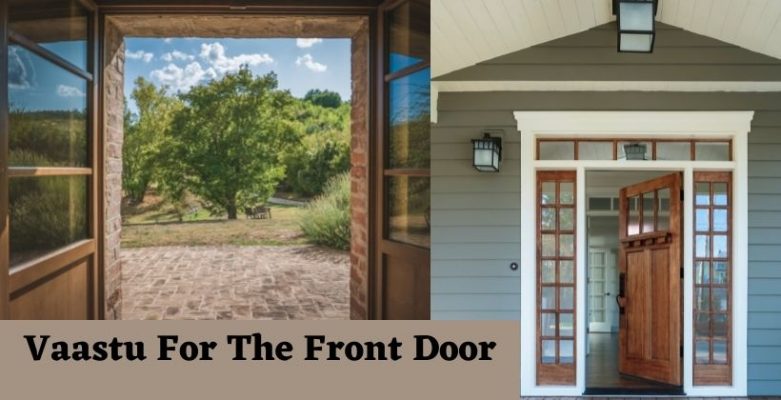 Vaastu may be utilized to energize one's house and make them feel bright and at ease. It accomplishes this by improving the home's energy flow. Vaastu is a healing art that creates harmony to the home environment by filling it with positive energy.
We'll look at how to apply Vaastu in every area of the house to create balance into the home environment in this Blog.
Vaastu For The Front Door:-
The front door of a house, according to Vaastu, distributes energy into the living room. As a result, it is critical that the home's entry be located toward the north/northeast/southeast/west or north west. The home's entryway should be built of high-quality wood. It has to be the home's highest door. The main entrance should be well-lit and devoid of any statuary.
For The Living Room Vaastu:-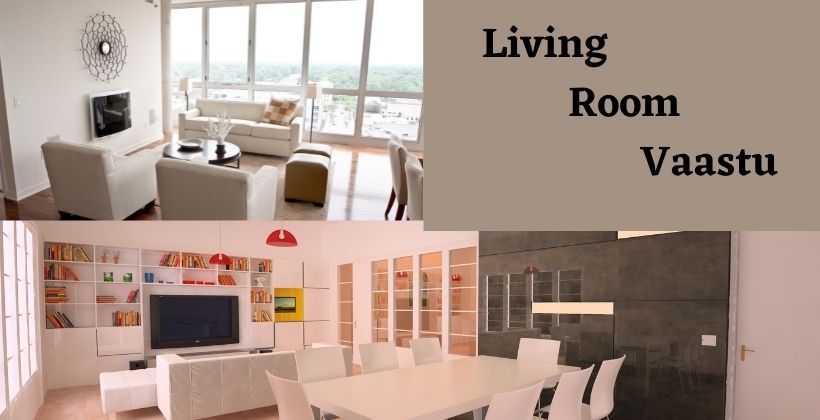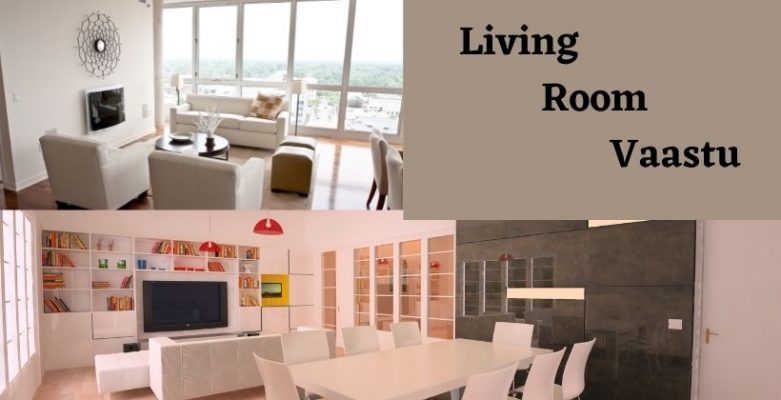 Because it is where the entire family gathers, the living room is the most significant room in the house. The living area should be clear of clutter. The living room should be in the north of the house if possible. The living room may also be found in the home's north-east corner.
Towards the living area, heavy furniture should be positioned in the south-west corner. Electrical items, such as televisions, should go in the northeast corner. Only the north side of the room should have a mirror.
As For Bedroom Vaastu:-
The bedroom is significant in Vaastu Shastra because it gives equilibrium to the dwelling. Using Vaastu in the bedroom promotes marital joy and increases positive energy throughout the house. 2BHK in kharghar, the bedroom should be at the home's southwest corner. The bed should be at the southwest corner of the room. The bed should have its head pointing west. Neutral colors should be used on the walls of the bedroom. It's not a good idea to put the mirror in front of the bed. Make your house a place bursting with good energy by following these Vaastu guidelines. Simply incorporate it into your house and watch as wonderful energy fills the space.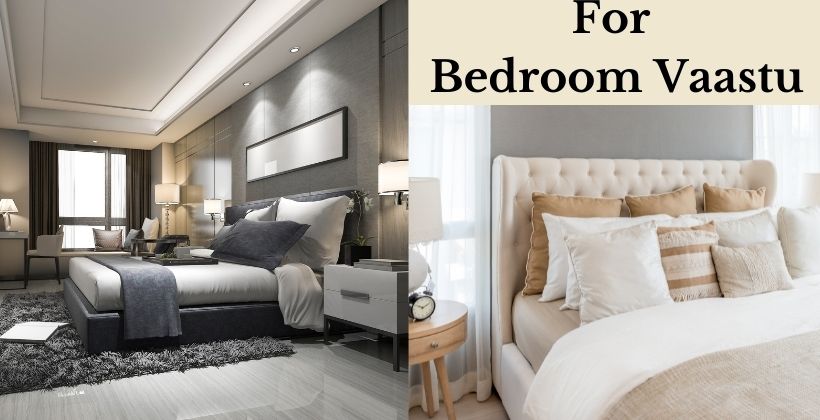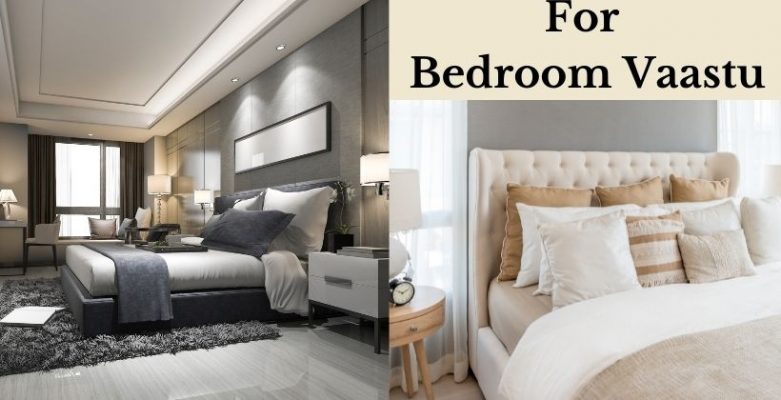 It is beneficial to have a lot of energy. It's something that can't be seen but can be felt all around you. It is something we can feel inside ourselves and all around us. It's a vibration that has an impact on our minds, whether we're aware of it or not. You can sometimes tell whether a location is cheerful or sad just by walking into it. Isn't that so? This is the place's energy communicating with your mind and spirit. Our house is a physical and spiritual extension of ourselves, and it is alive with energy. In order to live a happy, healthy, and wealthy life, we need good energy in our homes. Our house should be a haven of love, warmth, and positive energy.
Vaastu assists us in creating a pleasant environment that promotes a smooth flow of positive energy. It also includes some straightforward tips for warding off bad energy. We've compiled a list of 9 simple Vaastu ideas to help you fill your house with positive energy. Take a peek around!
Positive energy is warmly embraced home:-
Positive energy is also attracted by an open, friendly, and gorgeous entryway. It enters through the front door, so make it pleasant and clear of any impediments. Allow the energy to flow freely through your house, filling it with health, riches, and joy. If there is a window or door directly opposite the front entrance, the energy will quickly flow out via it.
Attraction of the color:-
Each color in nature has a significant impact on the planet. In the home, light colors or white are always chosen, although it is preferable to add some colour. Earth tones, in particular, provide a calming atmosphere into a place. The rainbow's seven colors may help generate pleasant vibrations into an area while also looking fantastic. Colors may be used to make a good effect to your house.
Looking down from above:-
Negative energy is kept at bay by placing a statue, pictures of God, or religious symbols. It emits a nice and tranquil vibe into the area. Just make sure it's not hung or placed outside the main entry door.
Mirrors:-
Mirrors should be carefully placed throughout your home to spread positive energy. Mirrors reflect both good and negative energy due to their reflecting surface. So why not put it somewhere where it will reflect something lovely and positive? However, avoid using mirrors in your bedroom, particularly if they reflect the bed. It is not beneficial for your sleep to have a mirror in your room since it might energize the room.
Bring nature into your house:-
The color green is associated with calm and tranquilly in nature. Nature has a mystical quality that decreases anger and anxiety while also soothing our mind and spirit. Allow nature to come into your home on a daily basis. Plants may be used to decorate your house and even to create an indoor garden. Bamboo, floral plants, and money plants are all excellent choices. For a natural texture, use stones and pebbles. Sit in the middle of nature and breathe in the pure air.
---
You're looking for Purchase Homes in Navi Mumbai we have the best Options for you 2 BHK Flat Sale in Kharghar Navi Mumbai like Ready to Move Flats: https://navimumbaihouses.com/2-bhk-flats-for-buy-in-kharghar/
If you want daily property update details please follow us on Facebook Page / YouTube Channel / Twitter
Disclaimer:
The views of this expressed above are for informational purposes only based on the industry reports & related news stories.
Navimumbaihouses.com
does not guarantee the accuracy of this article, completeness, or reliability of the information & shall not be held responsible for any action taken based on the published information.
Also Read
Buy Properties in Navimumbai