Top Sikkim Tourist Attractions For An Engaging Experience
Sikkim Tourist Attractions: Despite being landlocked in the north-east with its sister state. Sikkim attracts a large number of visitors each year. This narrative will teach you more about Sikkim.
The Indian state of Sikkim is recognised for its beautiful Himalayan views. Which have earned it the title of "heaven on earth." If you haven't considered seeing the majesty of this amazing state's natural environment, you are surely missing out on something really spectacular. With its enchanting landscapes, snow-capped mountains that soar towards the sky, and the mesmerising appeal of its many cultural traditions, Sikkim is a miracle in a little box.
---
---
Despite being landlocked in the north-east with its sister states, Sikkim attracts a large number of visitors each year. It's a lovely place to visit, but the people of Sikkim are much more so. At this location, you will have the opportunity to enjoy some very exceptional hospitality. If you want to visit this gorgeous location, here are several options for getting there.
By air: Bagdogra Airport, located around 124 kilometres from Gangtok, the capital city of Sikkim, is the nearest publicly accessible airport. Bagdogra Airport offers a variety of public and private transportation options.
By train: The nearest major railway station is New Jalpaiguri (NJP), which is about 6-7 kilometres from Siliguri and 130 kilometres from Gangtok. Siliguri, located 114 kilometres from Gangtok, has a limited number of direct trains.
By road: Sikkim is largely accessible via Siliguri. The 31A National Highway connects Gangtok with Siliguri. Buses, shared jeeps, and auto-rickshaws are widely available from Siliguri to locations such as Gangtok, Kalimpong, and Kurseong.
To help you plan an itinerary that will make the most of your stay in Sikkim, we have provided a list of the best tourist attractions in Sikkim.
16 greatest Sikkim tourist destinations
Sikkim Tourist Attractions: Gangtok
Gangtok is the state capital of Sikkim, and due to the natural splendour of the region, it has earned its place as one of the state's most significant towns. dazzling in its beauty and vivacity, with clouds sprinkled around like a bouquet Because of its historical and cultural significance to the state's entire identity, Gangtok is a symbol of encouragement for the state of Sikkim. You must stop at Gangtok if you are travelling through Sikkim. Only then will you get the opportunity to see the majestic Kanchenjunga.
If you visit Gangtok between March and mid-May, you will be greeted with the aroma of Rhododendrons, which can be seen blossoming all around the city. Gangtok is largely regarded as one of India's most beautiful tourist attractions. This location exemplifies how culture, natural splendour, and civilization can live together. If you want to view sacred sites, Enchey Monastery, Do Drul Chorten Rumtek Monastery, Ganesh Tok, and other destinations like these should be on your agenda. If you want to obtain a bird's eye view of the city, visit Tashi viewpoint and Ganeshtok, among other vantage spots.
You may visit this location all year. Road travel is one of the most common modes of transportation for tourists coming in Gangtok from nearby cities. For those who wish to arrive in the city via public transit, the SNT Bus Station serves as the entry point.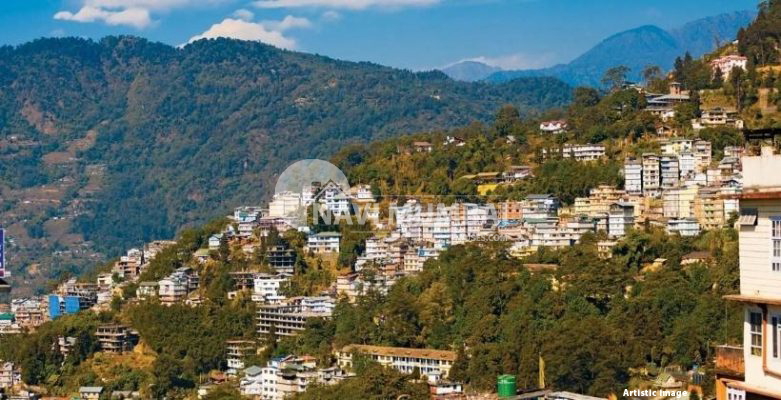 Lake Tsomgo
The scenic Tsomgo Lake is located around 40 kilometres (km) west of Gangtok's core city. Tsomgo Lake, one of Sikkim's most beautiful glacial lakes. Is a popular tourist destination and one of the state's most recognised landmarks. Tsogmo might be interpreted as "Water Source." Sikkim is already beautiful, but the existence of this mesmerising lake at one of India's highest heights adds to its natural beauty. Your journey to Sikkim will be made even more memorable by the beautiful panoramas of snow-capped mountains reflected in Tsomgo Lake.
Because it becomes dark early and the roads are in poor condition, it is better to plan your trip to Tsomgo Lake during the early morning hours. January through March are wonderful months for witnessing snow, while April and May are ideal for viewing rhododendrons and orchids. You will just be gone from Gangtok for two hours in order to engage in an exciting activity centred on the lake.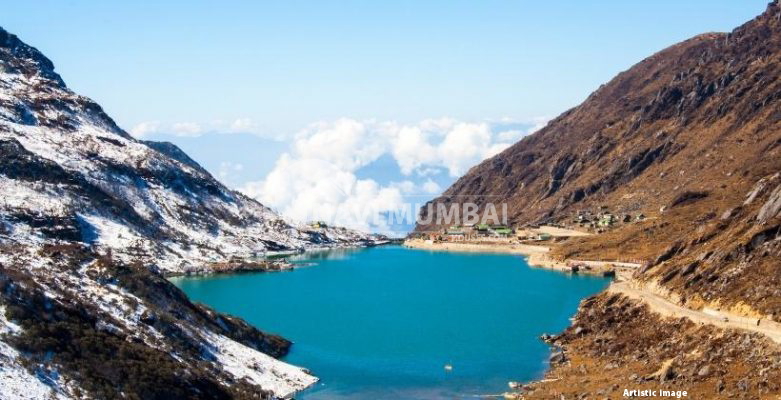 The Nathula Pass
Nathula Pass is around 53 kilometres from Gangtok, Sikkim's capital city. This place is not only the most famous tourist attraction in Sikkim, but it is also a vital political node in the state. Because the Nathula Pass connects India and Tibet, the cultures of both countries have mingled here.
Sherathang is a well-known border trade mart from where you may acquire a sovereign for yourself and your buddies. This crowded market even includes kiosks where you can buy Tibetan items. There is a place called Kupup near the Nathula Pass that is always cloudy, and visiting there may give you with a memorable experience during your time in Sikkim.
The Nathula Pass is best explored between 8:00 AM and 3:30 PM. Only Indian nationals are eligible to go over the Nathu La Pass. To get approval, an application must be submitted to the Department of Tourism and Civil Aviation.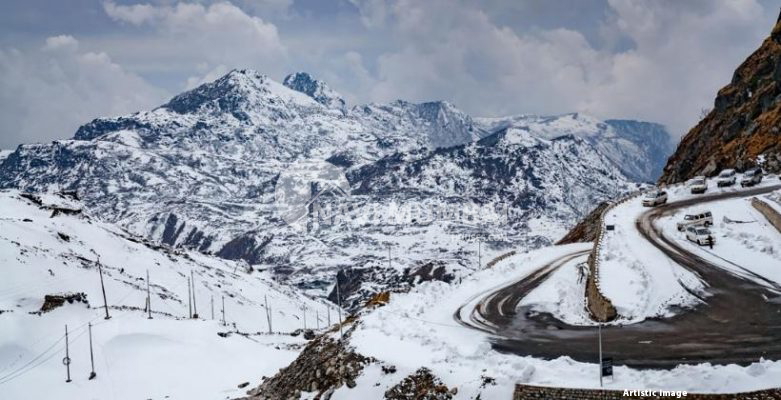 Base Camp Kanchenjunga
Travel is the most effective way to interact with people from various cultures. It teaches you about the cultural surroundings in a way that you just cannot learn from a book. A film, or any other media. One of the greatest ways to experience traditional Sikkimese customs is to visit Kanchenjunga Base Camp, which is 61.7 kilometres from Sikkim's capital city. It's equivalent to seeing the entire state on a trip that takes you to an elevation of roughly 14,000 feet above sea level.
Having camped at the foot of Kanchenjunga, the world's third-highest mountain, would definitely give you something to brag about. Dzongri is the final road that circles Kanchenjunga and serves as the starting point for the ascent. Those who enjoy adventure will surely have a fantastic experience at this thrilling destination to visit in Sikkim, which is near to the India-China border.
The months of March through May, as well as September through the middle of December, are perfect for visiting the national park. This region is characterised by snowfall for the most of the year. The forestry and state departments are also in charge of organising the treks so that they take place in line with the present weather conditions.
The ranger station at the National Park has four apartments with a total of twenty bedrooms for rent. Many travellers also choose to stay in Gangtok and explore the Kanchenjunga National Park.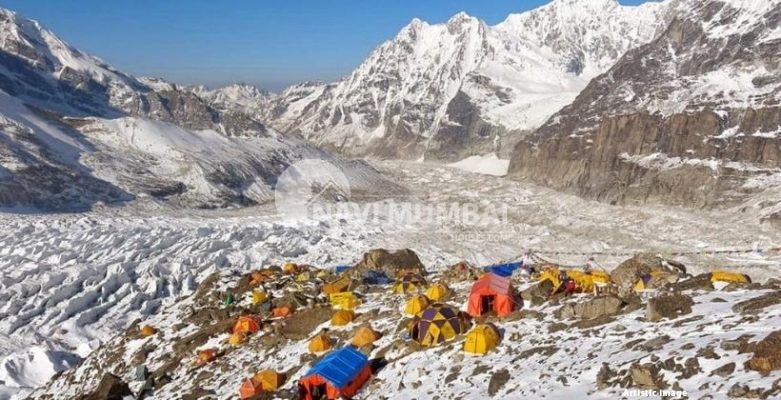 Yumthang Valley, Lachen, and Yumthang Valley
These three beautiful villages are entrenched in Sikkim's culture and should be at the top of your India trip itinerary. To discover more about this charming tiny village, you must travel to Lachen in North Sikkim. Migratory Tibetan tribes make this village home during the winter months in Tibet. Despite the fact that Lachen is not as well known among visitors as some of the other destinations to visit in Sikkim, it is worth a visit.
Tso Lhamu and Gurudongmar are two of the area's most beautiful lakes. You must see Lachen and Lachung in Sikkim, as well as Yumthang Valley, during your tour to Sikkim. Yumthang is the best site to observe the blooming valley of Sikkim, while Lachung is the best place to appreciate the snow. Lachen will provide you the most peaceful leisure experience.
Sikkim Tourist Attractions
To go to Yumthang from Gangtok, take a shared or private car to Lachung, which is around 125 kilometres distant. And spend the night there. Because the terrain is prone to fog and darkens early, it is not possible to go from Gangtok to Yumthang in a single day. Yumthang can be reached in about 50 minutes from Lachung through a picturesque path studded with vibrantly blossoming flowers.
Yumthang Valley is overseen by the military since it is so close to China's border. This protected area permit may be obtained through the Gangtok Tourism Office or the Mangan district administrative centre. There are no places to stay in the valley. Travelers frequently stay at Lachung, which is about an hour's drive from the valley. Lachung has a broad range of hotels and resorts. You should carry enough cash with you because Yumthang has no automated teller machines.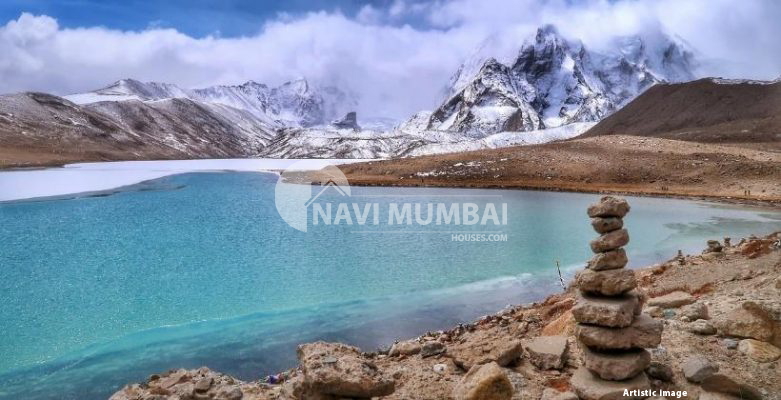 Sikkim Tourist Attractions: Pelling
Pelling is the most well-known tourist attraction in Sikkim after Gangtok. Every year, tens of thousands of tourists visit in quest of peace in the midst of nature and the opportunity to take in beautiful views. This town is a must-see for everyone who enjoys trekking, seclusion, and peace. Pelling is around 131 kilometres (km) and 73 kilometres (km) from Gangtok, two of Sikkim's most famous tourist sites.
If you want to have the best time in Pelling, visit between the months of December and May. This is the time of year when the weather is at its best. If you visit this picturesque town at this time of year, you will have the opportunity to enjoy all three seasons: winter, spring, and summer. When in Pelling, the cuisine of the region in the North-East should not be overlooked.
Pelling is a small town with around 90 hotels. The Darap Ecotourism Committee is now organising homestays and various sorts of accomodation for guests at committee members' own dwellings.
Pelling is well-connected to the rest of Sikkim's cities. Thanks to the Sikkim State Road Transport Corporation (SSRTC) and private transportation services.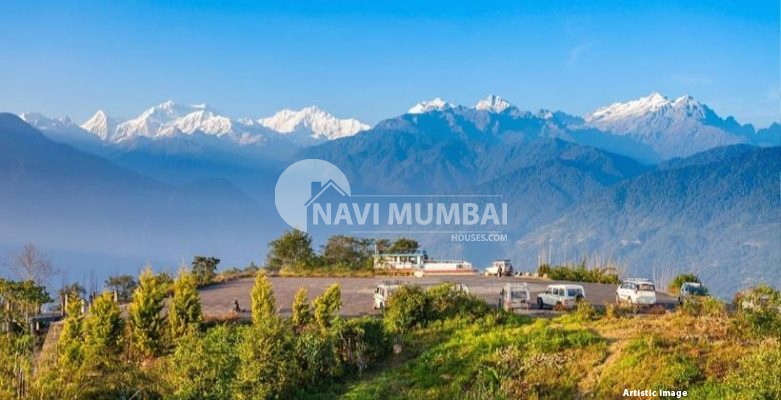 Sikkim Tourist Attractions: Zuluk
It is one of the best offbeat destinations in Sikkim, and tourists will be captivated by the breathtaking views of the Himalayan ranges that surround it on all sides. Zuluk is 91.6 kilometres from Gangtok and is located in the Zuluk Valley. The Nag Temple, which is dedicated to the god Nag, is a gorgeous and one-of-a-kind temple in the neighbourhood (Snake God). It is made to seem like a den or cave, giving visitors the idea that they are about to enter a snake's lair.
It is shaped like a snake hole and features a King Cobra statue, giving the impression of exploring a snake pit. The majority of travellers that arrive in Zuluk visit Thambi View Point, which offers breathtaking views of snow-capped Mount Kanchenjunga. As well as other important attractions in Zuluk. While you're in this perplexing state, put this wonderfully beautiful and charming town at the top of your list of Sikkim sights to see.
You may visit Zuluk in the summer, during the months of August and September, to witness the green valley in full bloom with colourful flowers. Visit the region in the winter, namely between January and April, to feel the cold of sub-zero temperatures and witness the odd coating of snow.
Zuluk and Gangtok are separated by around 90 kilometres. From Gangtok, you may take either the route that goes past Baba Mandir and Tsomgo Lake or the one that goes through Pakyong and Lingtham. It might take up to four hours in total.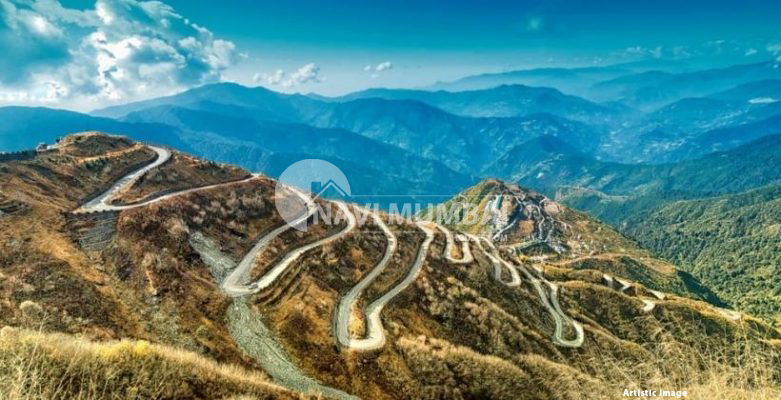 Sikkim Tourist Attractions: The Teesta River
The Teesta River is a delightful surprise for its visitors. Who are captivated by the gleaming scenery through which it runs incessantly. You can visit the Teesta River in the winter when it is ice and adds to the grandeur of the season with its viewpoint. In contrast, you may visit the Teesta River throughout the summer to admire its flowering flowers and shimmering waves.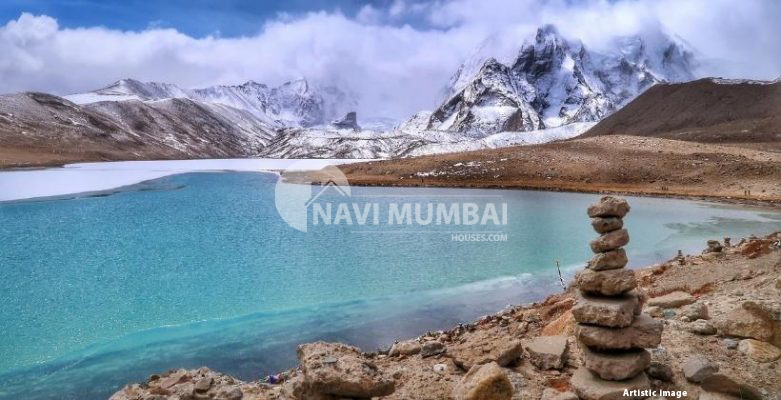 Sikkim Tourist Attractions : Lake Gurudongmar
It is one of the most beautiful places to visit in Sikkim because of its tranquil lake and the living legacy of the North-East that surrounds it. This beautiful expanse of water may be found 17,800 feet above mean sea level. The fact that Gurudongmar Lake is revered to members of three different religions—Hindus, Sikhs, and Buddhists—gives it a distinct and enticing attraction that distinguishes it from other lakes. Rare flora and fauna, including yaks and blue sheep, are reported to inhabit this region of Sikkim.
This lake may be reached in around 2-3 hours. There is no admission price, however children under the age of six are not permitted. The months of November through June are when Gurudongmar Lake's climate is at its most pleasant, making those months perfect for a visit. Lachen enjoys warm summers that are frequently considered as pleasant. If you are beginning from Lachen, you may order taxis and jeeps to drive you to Gurudongmar Lake.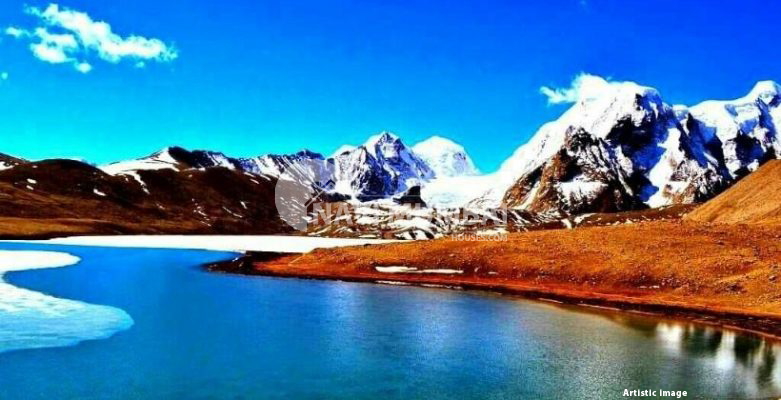 Sikkim Tourist Attractions: Goechala
Even if you've previously seen the other tourist attractions in Sikkim, you won't be able to avoid it. Year after year, adventurers and hikers flock to Goechala Mountain Pass. Sikkim is a famous location for adventurers seeking high-intensity sports such as hiking and skiing. Those who dislike walking and climbing can still enjoy Kanchenjunga's outstanding panoramic magnificence from this inviting position.
Hikers will not be able to find appropriate accomodation near the trailhead at Goecha La. The great majority of visitors carry their own tents and sleeping bags.
Yuksom, which serves as the Goecha La base camp, is easily accessible by road from a number of major cities, including Siliguri. The major city of Sikkim, Gangtok, and the remainder of the state are both accessible from this location, which is around 140 kilometres away.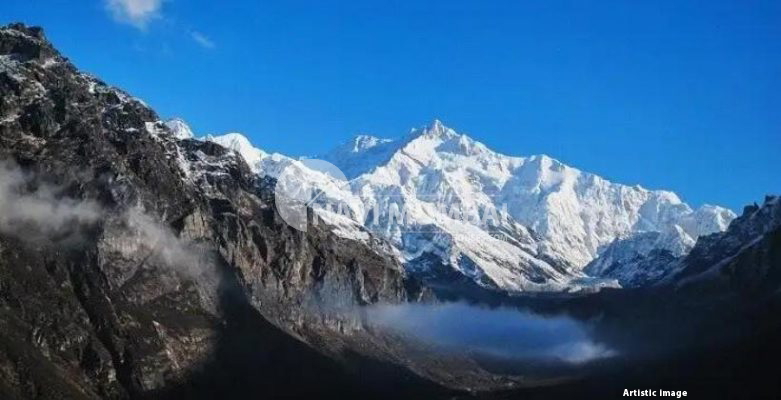 Sikkim Tourist Attractions: Dzongri Trekking
The Dzongri Trek, which can be completed in a very short period of time and is located at a height of 4,200 metres, is one of Sikkim's most popular and high hiking locations. The trek brings hikers through a spectacular trail that goes through a variety of scenery. Including gold and green speckled terrain, stunning green meadows, dense woods, and majestic snow-covered peaks. Hikers are rewarded to some breathtaking views along the route.
This trek, which is a simplified version of the Goecha La Trek, begins and ends in Yuksam, where it all began, in 5 days. The stunning vistas of beautiful valleys, plantations, and mountain ranges are unsurpassed, as is the great perspective of the Sikkim and Darjeeling area from the height. The breathtaking picture of pristine white peaks around Dzongri, particularly the towering Kanchenjunga Peak, is enough to leave anybody awestruck. The Dzongri Trek is a great choice for people who want to make the most of their time on the route and see as much as possible in a short amount of time.
The Dzongri Trek will not provide hikers with any form of acceptable accomodation. The great majority of visitors carry their own tents and sleeping bags.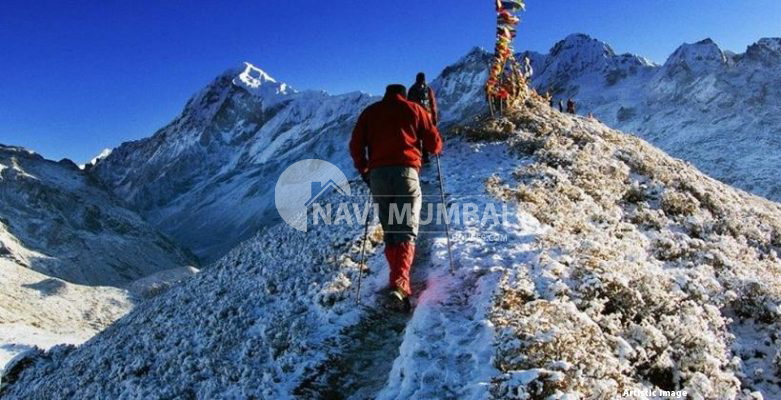 Sikkim Tourist Attractions: Valley of Chopta
Chopta is a popular tourist site in North Sikkim recognised for the wide range of colours that can be observed there. During the summer months of the year. The Chopta Valley is known for its bright array of colours, giving it the moniker "Valley of Flowers." Despite the valley's appeal as a holiday destination. There aren't nearly enough tourists for it to be explored and developed in any way. Those who enjoy nature and various living things, flowers, and birds will enjoy exploring this gorgeous valley and finding the numerous unique species that can be found there. To go to the Chopta Valley from Lachen, you'll need to take a taxi. The Sikkim State Road Transport Corporation (SSRTC) and select private transport services connect Lachen to all of Sikkim's major cities. A frequent bus service connects Lachen to these and other states.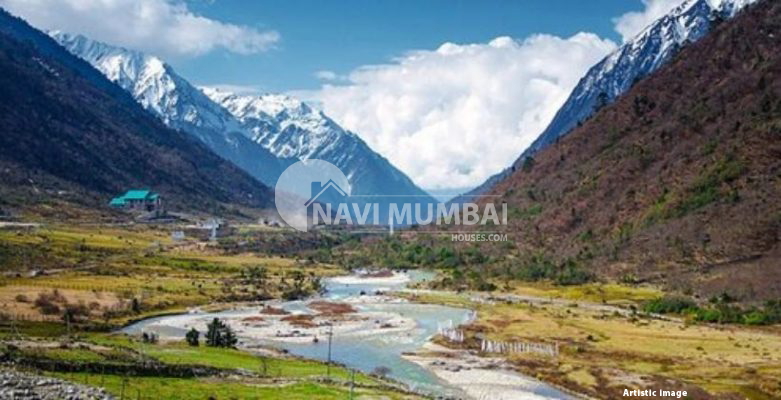 Sikkim Tourist Attractions: Kasturi Trekking
The Kasturi trek is a circular climb that traverses the Goecha La pass and offers breathtaking views of the surrounding mountains. The trek begins in Yuksom and concludes at Goecha La, the highest point along the route. Which takes around 9 days to achieve.
From this vantage point, the view of Mt. Kanchenjunga and the Talung Glacier is stunning. The Kasturi Trek is a hiker's delight, with everything from verdant meadows to sparkling glaciers on its way.
The distance between Kolkata and Yuksom is around 700 kilometres, which can be driven in approximately 20 hours. It is not advisable to travel along the route from New Jalpaiguri to Yuksom at night due to poor illumination.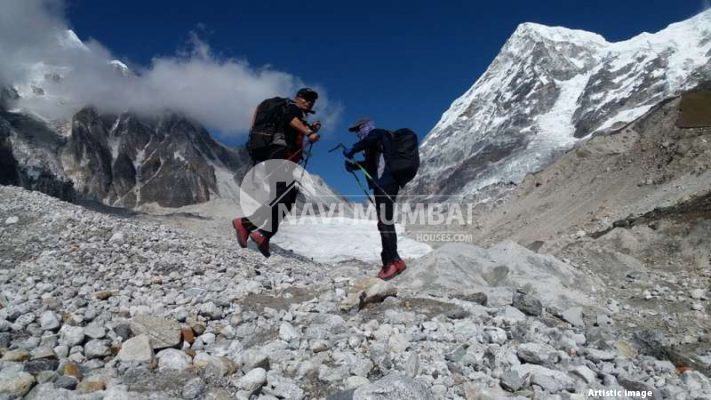 Sikkim Tourist Attractions: Valley of Thangu
Thangu is a lovely village that can be accessed by driving in about two hours from Lachen. It is situated at an elevation of approximately 3,900 metres. Because it is conveniently placed. Most visitors choose to stay in this cosy hamlet before continuing their journey to Muguthang, Gurudongmar Lake. Or Cho Lhamu Lake. As you ascend higher in Thangu Valley. You may view a breathtaking picture of the Tibetan Plateau in the distance. As well as a glimpse of the valley's iconic tree rows. This charming hamlet is an excellent starting place for outdoor lovers.
The months of May and June are ideal for visiting Thangu Valley since the entire valley is decked with vibrant alpine blossoms. But the months of October through March are the coldest as snowfall buries these lovely flowers. The spectacular trekking paths that connect Thangu to sites like as Muguthang and Chopta Valley add to the area's already outstanding beauty. Thangu's closeness to the border between India and China has resulted in the development of a significant military facility in the region.
There are a few rudimentary rooms available for travellers to select from in this charming and lovely village of Thangu. However, in order to spend the night there. You must first obtain a permit from the army, which will not be easy to obtain.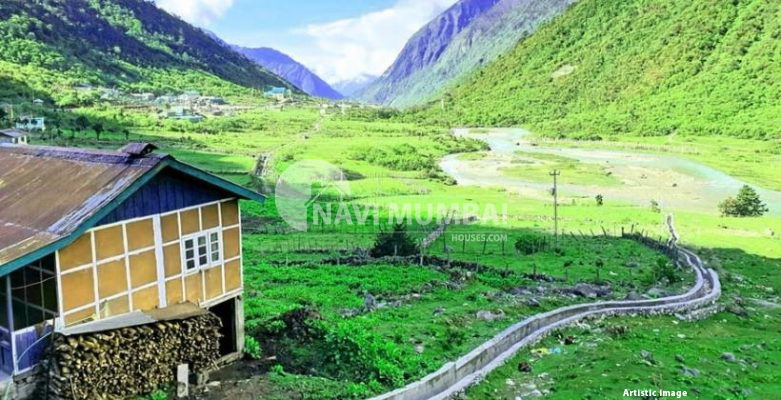 Sikkim Tourist Attractions : Namchi
Namchi, an affluent market town that has quickly become a famous tourist destination. Serves as the administrative centre for the South District. The name Namchi literally translates to "Top of the Sky." And the city's two massive statues are the main draws for tourists. Every year. A large number of tourists visit Namchi to witness these two massive statues. Which are positioned on opposing hills in the area. Namchi is nestled in a lovely environment and gives a spectacular view of the Khangchendzonga range and the Rangit valley.
Visitors will discover that the spas and bars in this town offer some of the greatest relaxing available. The old Ngadak monastery is around two kilometres from Namchi. The breathtaking Rock Garden is situated on a slope just above the Ngadak monastery. It is a famous Sikkim tourist destination owing to the variety of flora and flowers that blossom there each spring.
Namchi's summers extend from March to June. Because of the pleasant weather at this time of year, this is the perfect time to visit the city. Namchi is home to a variety of well-known hotels and resorts. The resorts provide all of the conventional facilities, including spas and a 24-hour travel information centre.
It is feasible to take a bus from the nearest airport or train station to Namchi. The roadways that connect Namchi to the rest of Sikkim are of outstanding grade.
Sikkim Tourist Attractions
The Do Drul Chorten, located among Gangtok's magnificent valleys, is regarded as one of Sikkim's most notable stupas. The stupa was built in 1945, under the supervision of the late Trusushi and Rimpoche. There are believed to be 108 prayer wheels. Also known as Mani Lhakor, within. Turning these wheels, which are inscribed with important mantras, allows one to recite the mantras' phrases. Because of its gorgeous quiet and peace. Do Drul Chorten has been a favourite site for travellers and worshippers for many years.
The Chorten Lhakhang, which surrounds the stupa, houses two massive statues of Guru Padmasambhava. People searching for peace and quiet in the hills may find it at this charming modest property. Throughout the year, this site is open from 8:00 a.m. to 6:00 p.m.
You may either take a private taxi or a shared cab to the monastery. Which is approximately 2 kilometres outside of Gangtok and can be reached in 10 to 15 minutes.
---
You're looking for Rental Home In Navi Mumbai we have the Best Rental Properties In Navi Mumbai Like Ready to Move & Nearby possession: https://navimumbaihouses.com/property/search/rent/navi-mumbai-all/
If you want daily property update details please follow us on Facebook Page / YouTube Channel / Twitter
Disclaimer:
The views of this expressed above are for informational purposes only based on the industry reports & related news stories.
Navimumbaihouses.com
does not guarantee the accuracy of this article, completeness, or reliability of the information & shall not be held responsible for any action taken based on the published information.
Also Read
Rent Properties in Kharghar