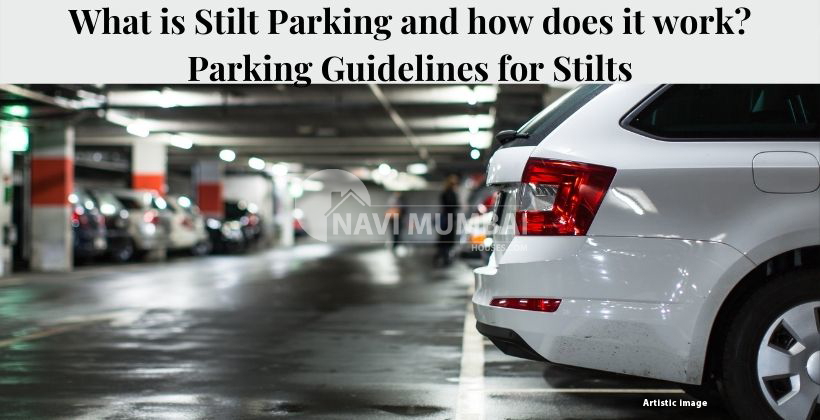 What is Stilt Parking and how does it work? Parking Guidelines for Stilts
Certain residential areas now provide stilt parking as an alternative to open parking. Stilt parking is most commonly found in major locations such as Mumbai and Delhi, where space is scarce and giving open parking is not an option.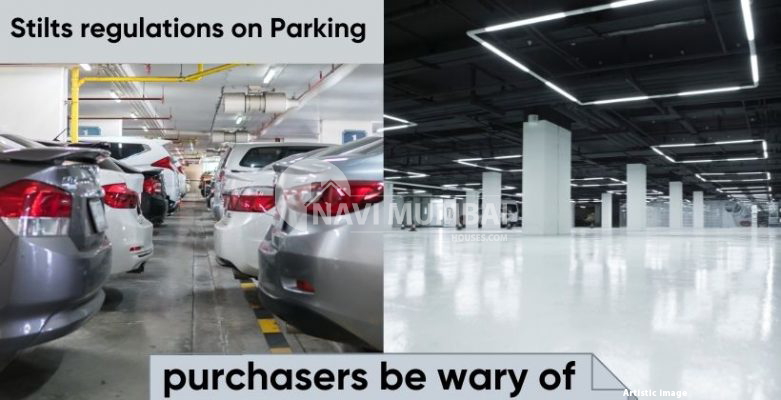 ---
---
Because vehicle parking is one of the many concerns that cause confusion and disagreement among housing society members. A buyer must have clear clarification on the parking facility, whether it is open or stilt parking. We need first define what stilt parking is in this situation. We'd also talk about how stilt parking might affect a building's structural safety. As well As if the buyer can sell off their stilt parking.
What is Stilt Parking, and how does it work?
The ground floor of a structure is utilized to provide parking space in residential societies. Especially if space is at a premium. To create this parking area, an eight-foot-high floor is being built. That will serve as both a partially covered parking space and a base structure for the entire building. G+4 or G+3 constructions are commonly used to indicate residential societies with stilt parking.
Residential societies erected on such structures are only authorized to utilize the area for stilt parking and nothing more, according to the law's licenses. Stilt parking cannot be transformed into servant quarters or storage rooms for the purpose of conducting any type of business.
Stilts regulations on Parking:-
Several adjustments have been made to existing legislation that clearly specify the building of Flats in the largest cities to make the facility of stilt parking a mandatory feature, with the goal of giving a large number of people's residences inside the cities. For example, in the national capital of Delhi, stilt parking will be required for all new communities between 100 and 1,000 square meters starting in 2011.
The availability of stilt parking is particularly advantageous to property purchasers. In the case of NCR, for example, purchasers are permitted to build one level above the bottom floor provided the residence is self-contained. However, if the homeowners choose to install stilt parking, they can go up to two levels.
Is it possible for real estate developers to offer parking spots on stilts?
In housing societies, all sorts of parking facilities are considered to be part of the common facilities. Aside from the real estate legislation, rules governing apartment development in certain states additionally mandate that automobile parking is situated in common spaces and is not included in the developer's floor area ratio. As a result, parking spaces in a residential society belong to all stakeholders, and the developer has no authority to sell them.
Car Parking Decision by the Supreme Court:-
In a major decision issued in 2010, the Supreme Court of India noted the foregoing. This was a period when real estate developers were progressively selling parking spots at a premium. And this was happening at a rapid rate. For selling parking spaces individually, real estate developers charged consumers in the thousands of dollars. Flat in Mumbai, The developer cannot sell the stilt parking spots since he loses his distinct title when the relevant company uses the Occupancy Certificate (OC) and it becomes the society's property in its registration. As a result, stilt parking spaces are not for sale.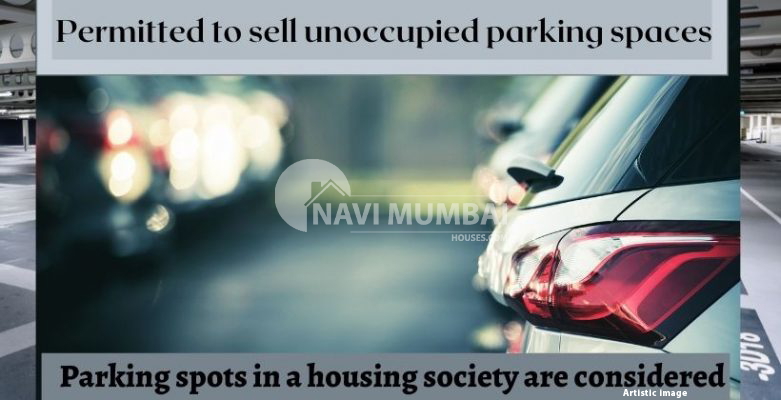 Parking on stilts has its own set of rules:-
Because the total number of parking spaces available in a residential society is restricted, members of the residential society are given space on a first-come, first-served basis by the concerned Resident's Welfare Association (RWA). The concerned RWA makes periodic revisions to the allotment of parking spaces for each unit in a housing development. Every member of the RWA is normally given at least one parking place by the builder.
Are towers with stilt parking considered to be safe?
The foundation of a structure is hollow ground when it has a stilt parking configuration. Stilt structures, according to certain civic agencies, can be one of the many main flaws in a building's brickwork. The lack of walls on the base storey of a structure might be a source of weakness for the brickwork.
Builders and other civic authorities, on the other hand, say that an earthquake-resistant construction may be achieved by employing. Certain effective design principles that aid in balancing the weight of the structure.
In Stilt Parking, what should purchasers be wary of?
If buying a property in a residential society with stilt parking. Buyers should approach the builder for approval of the building design. If the construction contains stilt parking. The builders must file an assurance stating that all of the structures are well-designed and adhere to safety standards. You should examine all of the relevant facts in order to determine if the undertaking's promise is real or not. In the event that the RWA refuses to settle your problems, you can go straight to the District Consumer Dispute Redressal Forum to obtain the appropriate redress.
Developers are not permitted to sell unoccupied parking spaces:-
According to the regulations of the Real Estate Act,206. Builders operating in India are not permitted to offer open parking spots. The Maharashtra Real Estate Regulatory Authority has highlighted this fact once more (MahaRERA). The MahaRERA has issued a notice stating that real estate developers are not permitted to offer or provide open parking to Homebuyers.
According to the RERA Act, open parking spots in a housing society are considered part of the project's common area and are supplied free of charge (FSI). As part of the complicated conveyance document, an open parking spot must be transferred in the name of the housing society. Developers must provide garages, open and covered parking spots in their developments, according to MahaRERA's announcement.
When selling covered parking spaces or garages. The sale deed must include the kind, size, quantity, size, and exact location of the garage or covered parking spot in the sale agreement. This is in accordance with MahaRERA.
---
You're looking for Purchasing Homes in Mumbai we have the Best Properties In Mumbai Like Ready to Move & Nearby possession: https://navimumbaihouses.com/properties/search/mumbai-all/
If you want daily property update details please follow us on Facebook Page / YouTube Channel / Twitter
Disclaimer:
The views of this expressed above are for informational purposes only based on the industry reports & related news stories.
Navimumbaihouses.com
does not guarantee the accuracy of this article, completeness, or reliability of the information & shall not be held responsible for any action taken based on the published information.
Also Read
Buy Properties in Navimumbai