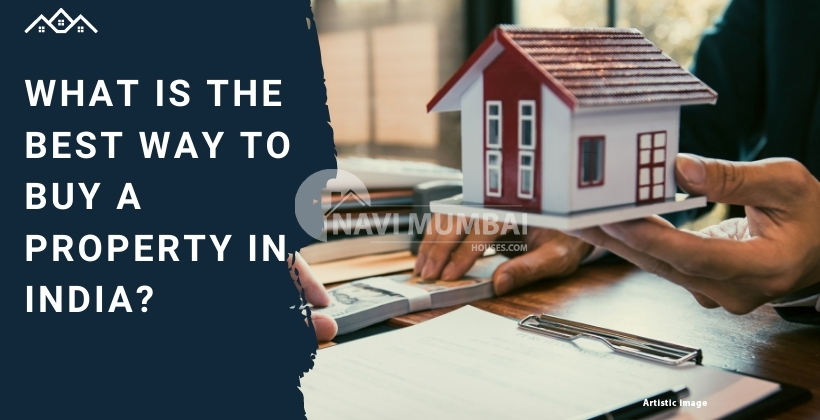 What Is The Best Way To Buy A Property In India?
Property In India-The question of how to buy a house is one that has no simple answers. To spot variations in the real-estate market in today's world, rigorous study and an attentive mind are required. The following are some of the most important things to keep in mind while buying or studying how to save money to purchase a house in India: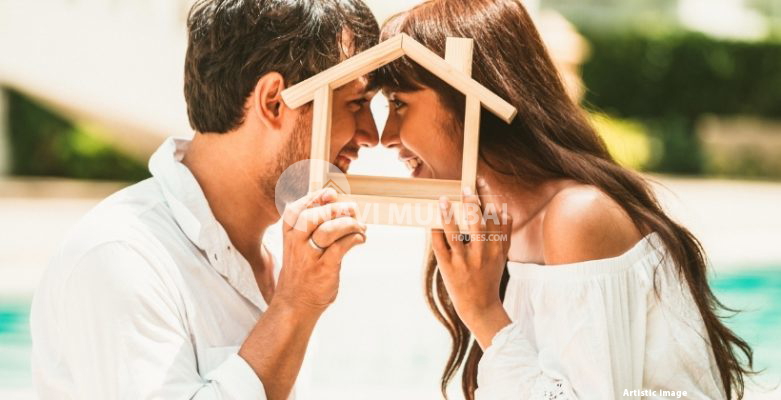 ---
---
Property In India – Make a budget for yourself.
Before you buy a house, you must first determine how much you can afford. If you want to make a lot of money but only make ordinary money, it's pointless. As a result, being realistic and patient is essential.
If you want to take out a house loan, you should carefully evaluate the down payment you'll have to make before agreeing to pay a large monthly payment.
Banks typically pay up to 80% of the loan amount, with the borrower responsible for the remaining 20%, as well as additional costs such as brokerage fees, stamp duty, and so on. As a result, don't expect the loan to cover everything; you'll need to learn how to save money in order to purchase a property in India.
Property In India-Your house's location
This is also an important consideration while looking at how to buy a property in India. The location of your next possible house will affect how convenient living will be in the future.
If the property is to be used as an investment, it should be located in a well-connected region that is easily accessible and has all modern facilities. To benefit from the sale, you must also accurately analyse the real estate projections.
If you're planning to buy a house for your own use, you should consider your own requirements. You have children, having a decent school close is essential. If you have elderly parents, you'll need quick access to well-equipped medical facilities. Connectivity is also important, so you'll need quick access to transportation.
Property In India-Look for the most affordable home loan rates.
It's an important aspect of figuring out how to buy a property in India. In today's shattered, post-pandemic world, home loan rates are game-changers. When looking for inexpensive home-loan interest rates, keep in mind that every percent might mean a difference of thousands of rupees in the final payment.
It's important to remember not to always go with the lender with the lowest interest rates and to verify whether the rate is fix or fluctuating.
Fixed rates are interest rates that remain constant and never change, whereas floating rates fluctuate over time, resulting in a final payment that is considerably more than you anticipated.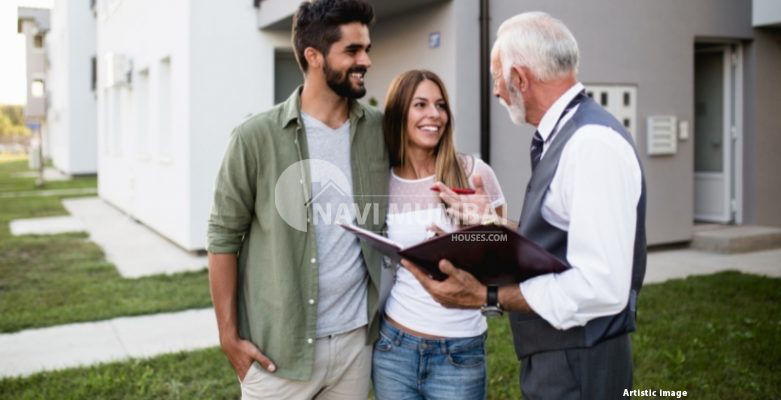 Property In India-Exceptional resale value
Even if you're thinking about how to purchase a house, choosing a property with a high resale value is typically favourable in the long run.
In this era of unrelenting property value increases, the resale value becomes critical, as you may possibly make lakhs of rupees with careful preparation and investment in financially lucrative property.
This is the component that real-estate investors pay the most attention to since proper application and use may make or break a private investment scenario.
For simple access to loans, you'll need a good credit score.
If you're a first-time borrower or a repeating creditee, you should be aware of the importance of having a strong credit/CIBIL score while looking for a property.
A credit score is a number between 0 and 900 that is allocated to you. Credit rating agencies have issued you this number, which acts as a good litmus test for your loan returnability frequency.
It is advantageous to have a high credit score in order to be provided affordable interest rates on your home loans with minimal difficulty. To improve your credit score, you must repay all prior debts on time, no matter how expensive they are.
Set up funds for a down payment on a home.
As previously said, in addition to understanding how to obtain competitive interest rates on your home loans, you must also understand how to properly save money in order to purchase a home in India, i.e., you must know just how much to save aside as a down payment.
A down-payment is an amount that must be paid in advance when obtaining a house loan. It is 20% of the property's market price, but it is a common rule of thumb to set aside at least 40% of the market value of the property You want to make a down payment on a house.
If you're thinking about how to save money to purchase a property in India for Rs 1 crore, you'll need to save aside at least Rs 40 lakh as a down payment, which includes things like brokerage fees, registration fees, loan application fees, and so on.
Inspection of the house
It's a crucial factor that many people studying how to purchase a house overlook. A comprehensive house inspection provides potential home buyers with a sense of security and assurance.
Before learning how to buy a property in India, you must first understand how to distinguish between a house with strong foundations and sound infrastructure and one that appears to be beautiful on the outside but is physically deficient.
To that reason, before to purchasing a home, you should inspect it to see whether all of the circumstances are to your liking. If you discover any anomalies or inconsistencies, you will be save from discovering them after you have acquired the home if you did not do a comprehensive house inspection.
Make sure you have all of the relevant legal documentation.
The most important thing to remember for individuals looking into how to purchase a property in India is to have all of the necessary legal documentation on hand ahead of time.
Get legal help from a professional.
In the case of property transactions, seeking experienced legal guidance is critical. Whether you're looking to buy a property for yourself or as an investment. You'll need competent legal advice at some point.
Given the ever-increasing value of real estate. A knowledgeable legal counsel would warn you ahead of time of market trends that you may profit from. Property buying and selling would be a breeze for you if you worked with an experienced team of pros.
If you are purchasing a house for personal use. An experienced expert will educate you of all the things you need to know in order to get the best deal on the market. A knowledgeable property lawyer may help you get the greatest interest rates on your home loans. As well as many other advantages.
Property In India-
Insurance for your home
If your property were to be damage, property insurance would protect your financial future. This works as a safety net, allowing you to breathe freely even if something unexpected happens.
You may select from a variety of insurance policies with varied levels of protection to meet your specific requirements. The fee is minimal, and it offers coverage in the event of title issues, certain damages, or other legal issues.
Property In India-Be patient and remain logical.
It's usual for people who are trying to figure out how to save money to buy a house in India to act on their emotions and inclinations. Especially when purchasing their first home.
It will assist if you recall that being reasonable and not being tempted by immediate temptations is an important component of property browsing. It is common knowledge that the first property you purchase is never the final property you own in your lifetime. Thus it is best not to be overly choosy when purchasing your house.
It's simple to fantasise about purchasing a home; putting that goal into action and making it a reality is a difficulty that many people face. Because all choices must be made by you. Keeping your calm in a hot real-estate market will decide your success or failure.
If you can keep track of all the details while choosing on your future house, the sky is the limit.
---
You're looking for Buy Homes in Navi Mumbai we have the best Buy Homes in Navi Mumbai  Like Ready to Move & Nearby possession: https://navimumbaihouses.com/property/search/buy/navi-mumbai-all/
If you want daily property update details please follow us onFacebook Page / YouTube Channel / Twitter
Disclaimer:
The views of this expressed above are for informational purposes only based on the industry reports & related news stories.
Navimumbaihouses.com
does not guarantee the accuracy of this article, completeness, or reliability of the information & shall not be held responsible for any action taken based on the published information.
Also Read
Buy Properties in Navimumbai