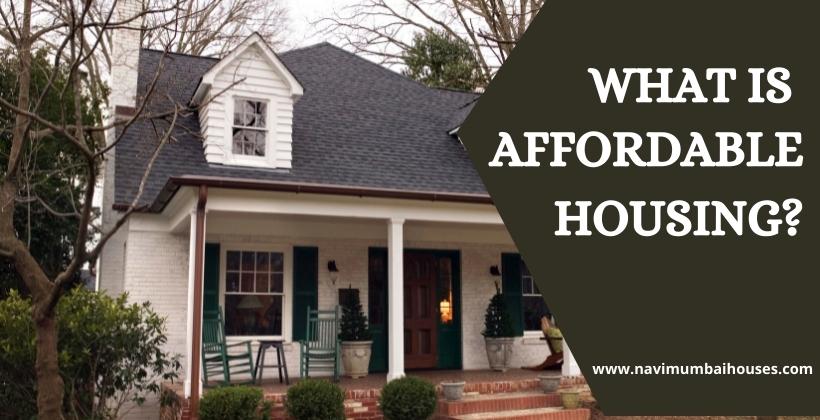 What Is The Definition Of Affordable Housing?
Affordable housing is define as housing that is affordable to households with incomes below the national average. Anyone earning between Rs. 70,000 and Rs. 80,000 is now consider a low-income individual. Through these housing plans in India, low-income, middle-income, and socially disadvantaged businesses with considerably low-income rates are provided cheap homes.
---
---
Things we looked into for you
Indian government housing programmes
Yojana Pradhan Mantri Awas
Yojana Pradhan Mantri Gramin Awas
DDA Housing Program
Rajiv Awas Yojana (Rajiv Awas Yojana)
NTR Housing Program
Housing Board of Tamil Nadu Scheme
MHADA Lottery Program
Housing Scheme of Haryana Housing Board
Housing Scheme of Kerala Housing Board
A Perfect Transition to Affordable Housing
In developing nations like India, where the majority of the population is unable to acquire homes due to high selling prices, affordable housing is a major issue. Because land is the most major barrier in urban regions, affordable housing in rural and urban locations necessitates various policy considerations.
India's government housing plans
The Indian government and state governments provide several government housing plans for Indian citizens to acquire houses more easily. Housing plans assist medium and low income people in India to own their own homes, which they otherwise would not be able to due to their financial situation, regardless of whatever community they belong to.
A low-cost housing programme helps individuals with limited budgets to easily obtain accommodation without having to struggle due to the out-of-budget housing alternatives available to those in upper middle-income categories.
Housing may be obtained through a number of Indian banks or housing firms (HFCs). Examine some of the government housing initiatives in India for 2021 that encourage you to purchase real estate in India for less than market value.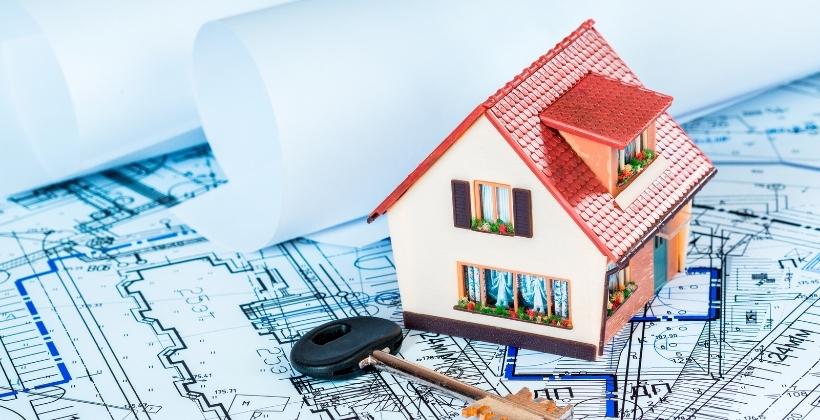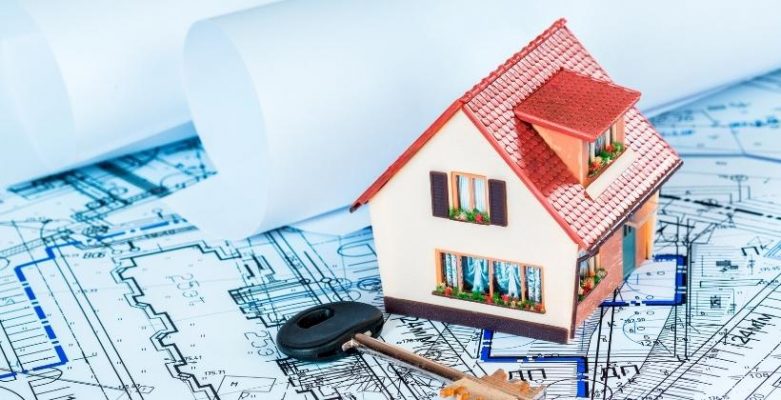 Pradhan Mantri Awas

Yojana
In June 2015, the Pradhan Mantri Awas Yojana was launch as a "housing for all India" scheme. It is regarded as the guiding force for all urban cities to provide appropriate housing. It is one of India's urban housing programmes, and it will be implement between 2015 and 2022. The Government gives central assistance to the implementation authorities through States/Union Territories and Regional Nodal Agencies.
States and Union territories are permitted to approve proposals under the criteria for the mission's organisation. The Pradhan Mantri Awas Yojana adds to the government's attempts to empower women by requiring the woman head of home to be the owner or co-owner of the housing unit. The government of India divided the affordable housing project into four choices, based on revenue, finance, land availability, and other issues.
Yojana Pradhan Mantri Gramin Awas
Indira Awas Yojana was earlier called as Pradhan Mantri Gramin Awas Yojana. It is a housing programme that targets homeless families and provides them with basic necessities in pucca dwellings. The dwellings are equippe with essential utilities such as power and sanitary facilities.
This government-sponsored affordable housing programme provides financial assistance and splits building costs with the state. Approximately one crore households live in such decrepit and kutcha dwellings, and these individuals are eligible for subsidies. It is an Indian rural housing plan that guarantees a minimum dwelling size of 25 square metres.
Electricity, sanitation, safe and adequate cooking fuel, social and liquid waste collection, and other government programmes such as the Swachh Bharat Mission would be provided under the Pradhan Mantri Gramin Awas Yojana. Many governments, such as Karnataka, have launched various housing programmes, such as the Indira Awas Yojana Karnataka.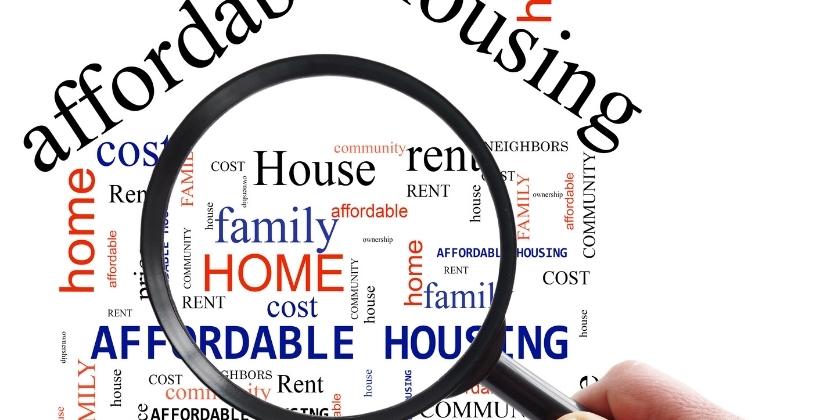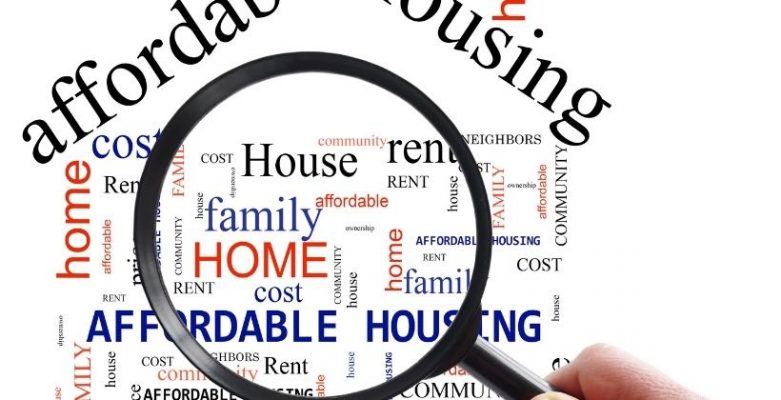 DDA Housing Program
The Housing Scheme of the Delhi Development Authority was introduce in December 2018. The DDA Housing Scheme provides flats for lower-income groups, middle-income groups, and low-income groups, while the lower-income segments of the population make individual reservations. Due to the rising demand for penthouses in India, this initiative decided to provide luxury penthouses to those who qualify.
A penthouse is a pricey, large apartment or a collection of high-rise apartments. The DDA Housing Scheme only provides a few penthouses due to several drawbacks, such as pricey maintenance. Houses are given to the first people that arrive. Last year, this affordable housing project was not online, and this year, the online phase appears to be a focus.
Rajiv Awas

Yojana
The Rajiv Awas Yojana was establish in 2009 to create a slum-free India by formalising all unlawful structures. All communities, both notify and unnotify, should be targeted and normalise to allow them to access basic services like power, water, and sanitation.
Slums arose as a result of a project to build inexpensive urban low housing stocks and considerable regulatory adjustments to solve formal structural flaws. This plan also includes increasing state financial aid for the construction of affordable homes through a public-private partnership.
This government-sponsore affordable housing programme covers all notify and unnotify slums in the city, whether they are located on land own by the Central Government or its undertakings, autonomous bodies establish by Act of Parliament, the State Government or its undertakings, cities, or any other private sector or public authority. In the development sector, it also refers to "urbanise villages," urban homeless, and street dwellers.
NTR Housing Program
The programme provides subsidies for houses affiliated to PMAY India that are part of the Andhra Pradesh government's NTR housing programme. Only one-third of the principal must be paid by the receiver in this scheme.
The NTR housing project covers both urban and rural regions, providing homes for the state's most needy residents. People with cards that fall below the poverty level will be force to submit to the system. Any other house or property that is part of a government housing plan must not be occupied by the qualified applicants and must be located in Andhra Pradesh.
Affordable Housing: Housing Board of Tamil Nadu Scheme
The Tamil Nadu Housing Board Scheme began in 1961 and has since grown into a large-scale institution. It houses individuals with better incomes, the middle class, and those who are economically disadvantage.
This is one of India's housing plans, which includes subsidiary arrangements such as the Ambattur Housing System and the Sevvapet Scheme Phase III. To acquire a shelter through this programme, you must first obtain an application form and submit it along with the deposit money.
Affordable Housing: MHADA Lottery Program
Maharashtra Housing & Area Development Authority is a lottery system that runs every year. The Mhada Lottery Scheme is aim for people of all economic levels. The lottery method is set up in such a manner that property lots allotted to the lowest income category are more numerous, benefiting them and increasing their statistical chances of owning an inexpensive apartment.
Affordable Housing: Housing Scheme of the Haryana Housing Board
Haryana Shahari Vikas Pradhikaran is another name for the Haryana Housing Board Housing Scheme. This concept provides free residential and industrial plots for state construction and distribution, mostly to society's poorer socioeconomic groups.
Affordable Housing: Housing Scheme of Kerala Housing Board
In 1971, the Kerala Housing Board created the Kerala Housing Board Housing Scheme. Many urban development initiatives and housing loans were launch by the Board of Directors to fulfil socially vulnerable residential needs. The board's housing structures include an innovative housing plan, the Tsunami Rehabilitation programme, and the Suraksha housing scheme.
A Perfect Transition to Affordable Housing
The availability of low-cost housing initiatives has boosted demand and boosted the market for low-cost living in India, allowing first-time homebuyers to acquire an apartment on a shoestring budget.
For quite some time, the interest rate on house loans has been on the decline. In addition, CLSS's interest subsidy under the Pradhan Mantri Awas Yojana supports the purchase of a low-cost flat.
The deadline for project completion has been push back from three years to five years, giving affordable housing developers more time to finish their projects. The qualifying standards for non-metro and metro carpets were adjusted to 60 square metres and 30 square metres, respectively, from the previously standard saleable area.
Affordable Housing
This greatly expands the size of the low-cost housing sector. The current Credit Related Subsidy Scheme for the Middle Income Community was announce in the Union Budget, with a budget commitment of Rs. 1,000 crores to boost the advantages of affordable housing.
Growing urbanisation, increased affordability, access to low-cost credit, regulatory help, and government policy elements are all contributing to India's affordable housing becoming a reality. A major $1.3 billion investment is expected to be made in the housing business to address the housing crisis in metropolitan India. At the heart of this historical change, the economic housing segment is poise to be the pivotal moment that the real estate industry has been anticipating.
Despite the fact that India is taking various initiatives to create inexpensive housing, such as the programmes stated above. Homes remain a dream for many Indians. High is the limiting factor that prevents poor and medium-income families from acquiring residential homes.
Affordable housing plans are being establish in order to enable these populations to purchase homes. India has the highest demand for affordable homes in real estate. With hundreds of budget-friendly flats in all of India's cities, finding inexpensive housing alternatives on navimumbaihouse is easier than ever.
AFFORDABLE 2 BHK FLAT FOR SALE IN NAVI MUMBAI 
---
You're looking for Buy Homes in Navi Mumbai we have the Best Buy Home In Navi Mumbai Like Ready to Move & Nearby possession: https://navimumbaihouses.com/property/search/buy/navi-mumbai-all/
If you want daily property update details please follow us on Facebook Page / YouTube Channel / Twitter
Disclaimer:
The views of this expressed above are for informational purposes only based on the industry reports & related news stories.
Navimumbaihouses.com
does not guarantee the accuracy of this article, completeness, or reliability of the information & shall not be held responsible for any action taken based on the published information.
Buy Properties in Navimumbai