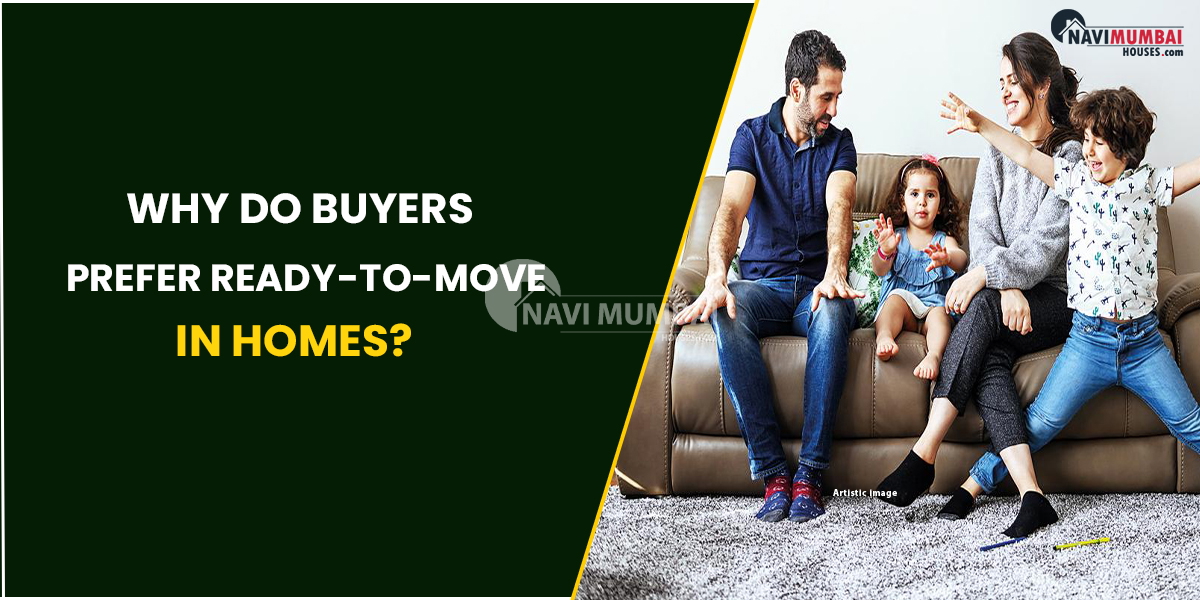 Why Do Buyers Prefer Ready-To-Move-In Homes?
Buyers Prefer Ready-To-Move-In Homes: When deciding to buy a new house, numerous factors come into play. You have a number of options to think about, including location, budget, price range, offers from builders, home loan offers, down payment, and projects that are still under construction or are ready for occupancy. Today, however, ready-to-move-in housing complexes are preferred more than other types of housing when choosing a house. The consequences of the pandemic on the housing market have been the most important aspect in homebuyers' decision, but there may be other causes as well.
What Does "Ready-To-Move-In" Mean in a Home?
A home is referred to as being ready to move into when a real estate developer completes the building process and even finishes all the inside furnishings. Since everything is installed, including the woodwork, kitchen appliances, and bathroom fixtures, you may move into the house right away. Even the finished documentation, like as completion certificates, fitness certifications for occupancy, and any other necessary documents, are present when a builder sells a home that is ready to move into.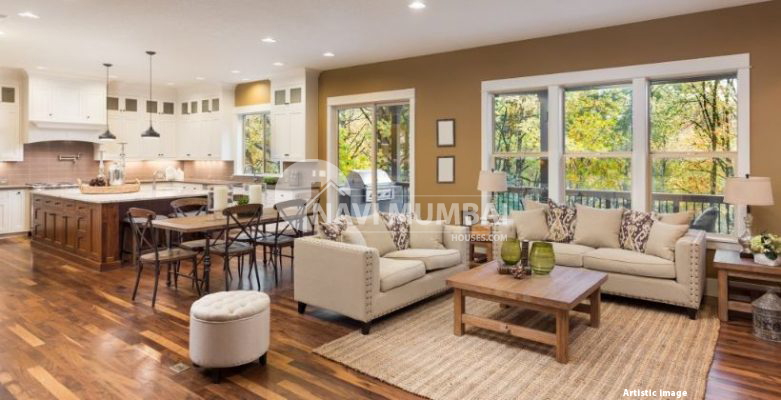 Reasons why buyers prefer ready-to-move-in properties
Understanding the following factors may help you understand why purchasers choose to buy homes that are ready to move into:
---
Are you looking 2BHK flat for sale in Kharghar? 
---
1) Several options:
This benefit of choosing a ready-to-move-in property has two components. First off, there are an incredible amount of reality projects in India, giving you a wide range of choices. Everywhere you go in the nation, there are a tonne of ongoing construction projects, finished apartment complexes, and brand-new forthcoming housing developments. As a result, you have the opportunity to select the ideal housing project that is ready for you to move into. The second benefit is that you may choose the ideal apartment or house inside the housing project that is ready for you to move in.
2) Enter Quickly:
You may move into this sort of property right away with all of your possessions because it is already equipped with all the fixtures and amenities need to remain. You don't have to wait forever, unlike if you buy a house in a housing development that is still under construction. When you need a property for quick occupancy, choosing a ready-to-move-in home would be ideal.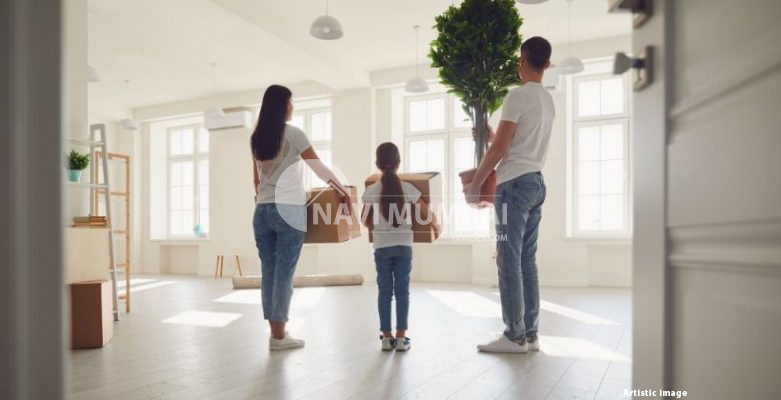 3) Save on rent:
Choose a ready-to-move-in property if you are currently renting and want to purchase a home. Because the property is swiftly ready for moving in, it will help you save a lot of money on rent. The home has every amenity you might want for a nice home, including a swimming pool. You may pay the house loan EMI with the money you save by not having to pay any additional rent. In this way, you even have a future-appreciating asset that is registered in your name.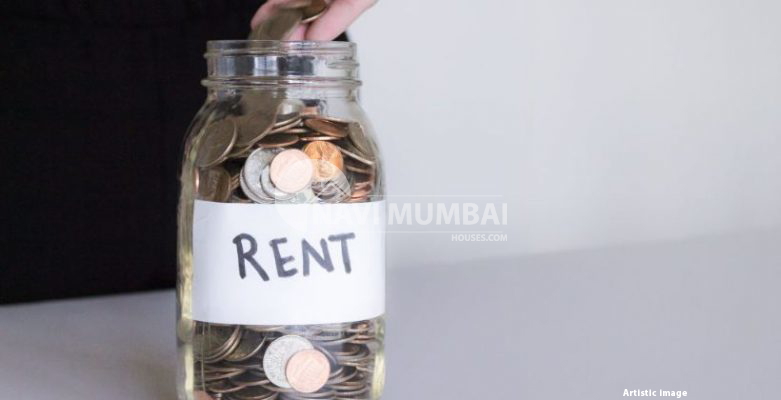 4) Less Dangerous
This is significant since many individuals invest in house developments that are still being built because it is a bit cheaper. The thing to keep in mind, though, is that a lot of new project builders fail to complete the structure on schedule or, occasionally. Completely abandon the project for a variety of reasons. A home project that is built and ready for habitation is therefore less dangerous because all that has to be done is to make sure the documentation is accurate. Another thing to keep in mind is to pick your real estate developer carefully and. If at all feasible, go with well-known names when buying a house.
Home ownership is something to treasure and protect. This means protecting your home against the dangers and crimes that come with it. One way of doing so is through installing a CCTV surveillance system and since you can view live footage of your home through a smartphone it means you can keep an eye on your property at all times, wherever you are. This blog will help you view the property before making the purchase.
5) View the Property Before Making a Purchase:
The benefit of buying a home that is ready to move into is that you may inspect everything before making your decision. Especially if it is an apartment complex, you will view the finished house with all the fixtures and facilities. Even more amenities, including stores, leisure centres, parks, and swimming pools, are offered by these apartment complexes. Additionally, purchasing a home in a completed building provides you the assurance to make an investment and settle down there with your family.
Buyers Prefer Ready-To-Move-In Homes: 6) Assures Home Loan Tax Benefits:
A ready-to-move-in property ensures this benefit because finished homes receive the majority of the IT department's tax incentives. When you take out a home loan to buy a house or apartment. You are allow to deduct taxes from your monthly income. Additionally, unlike unfinished structures. A house that is ready for occupancy entitles you to tax advantages as soon as you take ownership. Both the principle amount of your home loan and the interest you pay are exclude from these taxes. As a result, spending money on a completed house renovation like this will be possible.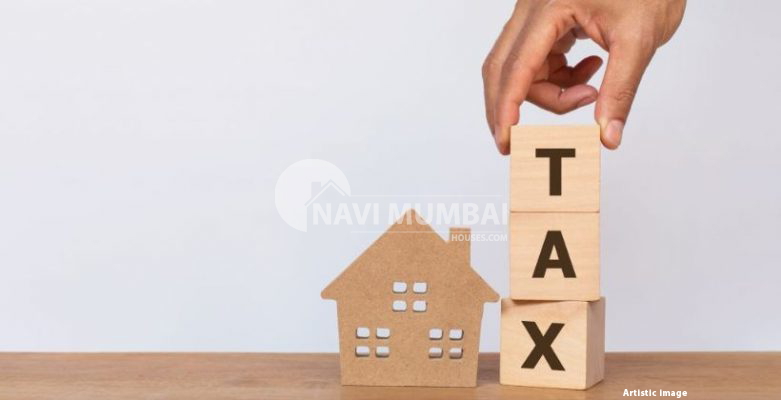 7) Documentation Ease:
Before purchasing any property, it is essential that you do your own verification of all the land papers. The advantage of a ready-to-move-in house project is that a lot of the paperwork and documentation. Including as the completion certificate and any other pertinent certifications. are already in place. With a completed construction project. The process of acquiring a house loan also gets simpler because many necessary documents are already accessible.
Buyers Prefer Ready-To-Move-In Homes: 8) Exemptions from GST
The GST, which is 5% on properties that are under construction, is not due on ready-to-move-in properties. Due to the high cost and huge quantities involved in property costs. This exemption allows you to save a lot of money.
---
You're looking for Buy Home In Thane we have the Best Buy Properties In Thane Like Ready to Move & Nearby possession: https://navimumbaihouses.com/property/search/buy/thane-all/
If you want daily property update details please follow us on Facebook Page / YouTube Channel / Twitter 
Disclaimer:
The views of this expressed above are for informational purposes only based on the industry reports & related news stories.
Navimumbaihouses.com
does not guarantee the accuracy of this article, completeness, or reliability of the information & shall not be held responsible for any action taken based on the published information.
Also Read
Rent Properties in Kharghar